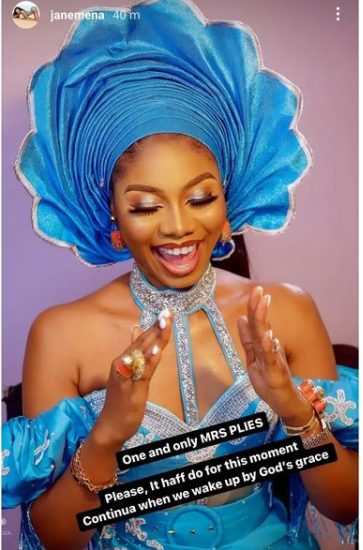 Jane Mena writes, "Now I understand the meaning of for better or worse," as she shares video from the night her husband proposed to her.
Controversial married twerker, Janemena is embroiled in an adultry scandal after actress Tonto Dikeh revealed that her ex-boyfriend, Prince Kpokpogri, has both current and old sex videos of hers.
This comes after she took a 6 days hiatus from social media.
A voice note of Kpokpogri and Merit Gold discussing his misadventures with a married Jane leaked online a few weeks ago.
Janemena took to Instagram last night to express her gratitude to everyone who stuck by her during the incident. Her husband, Mr Plies, she praised for holding it down with her and wiping the tears from her eyes.
Read Also: Kpokpogri: 3 questions Tonto Dikeh must answer
She also expressed gratitude to one of her sister-in-laws, saying that she has the nicest in-laws in the world. She concluded by stating unequivocally that she is Mrs Plies.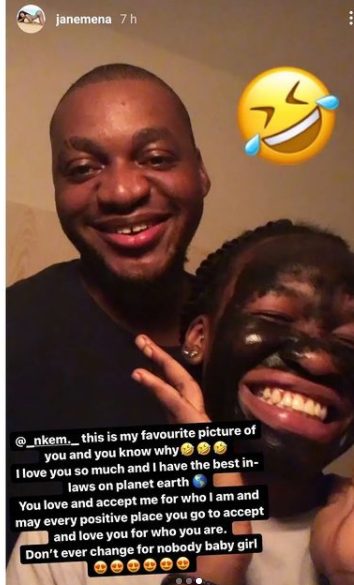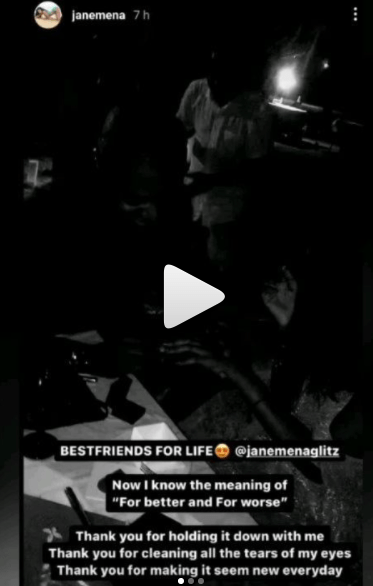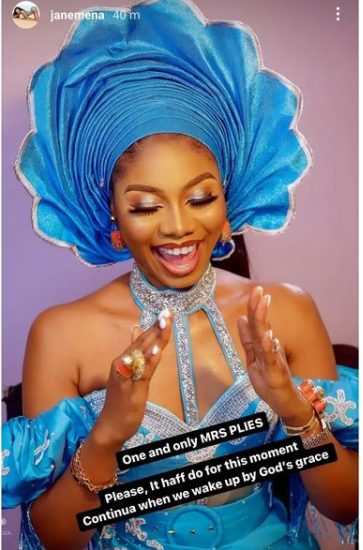 Readting to the post, one Chinweike commented, "when you're married to a celebrity know that it comes with drama from time to time."
Chubby Sophia commented, "Prince Kpo Kpo Would not like this, Trust me, Baba Hate Peaceful Home"
Read Also: RMD Opens Up On Alleged Cheating Scandal
Another Instagram user commented, "I been think say she said she wasn't bothered Shame no dey again nawah"
Ijeh Blessed wrote, "She's still cheating on him and will continue to cheat."