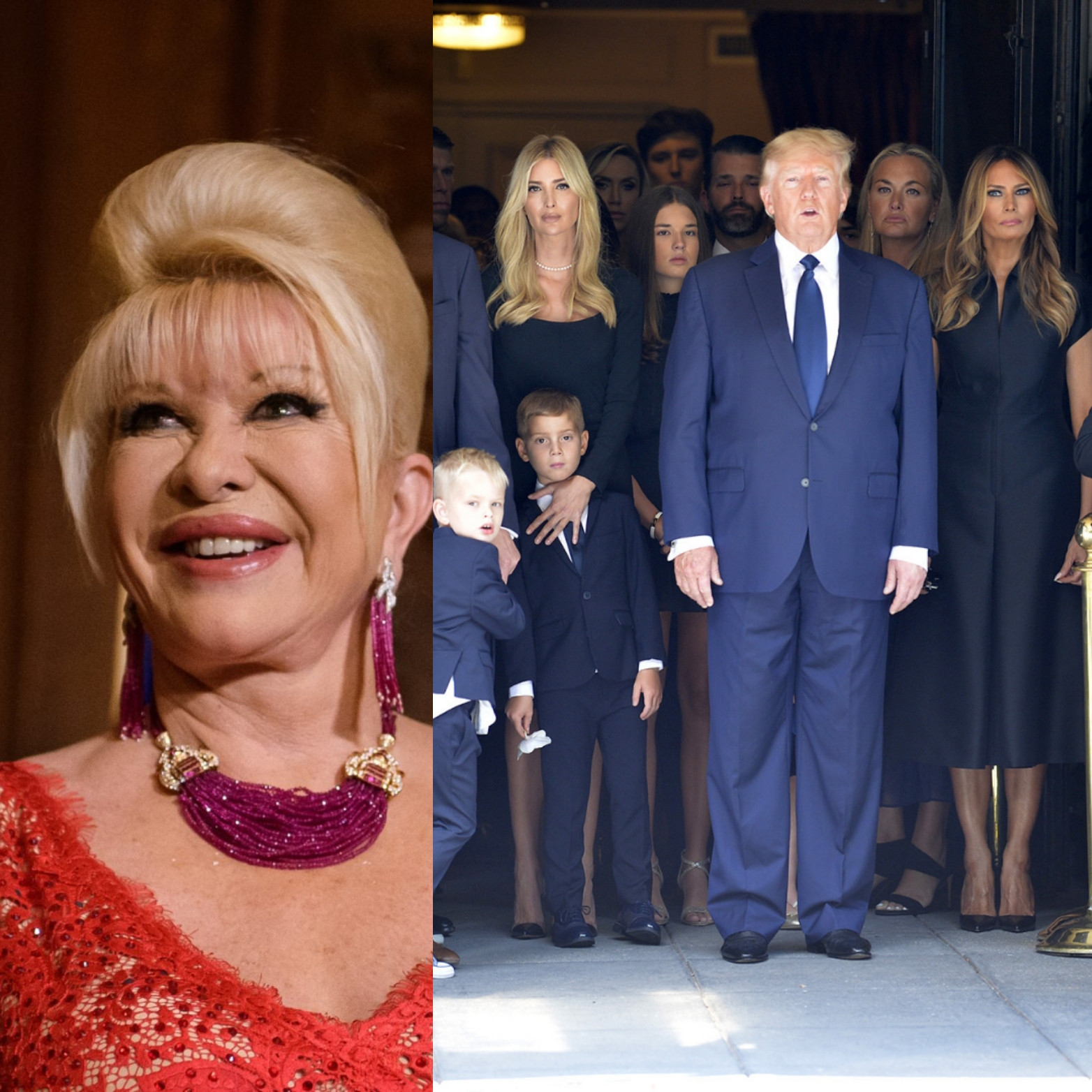 Glamsquad reports that Ivana Trump, Donald Trump's ex-wife, is being laid to rest.
READ ALSO: Ivana Trump's Intense Life: Four Marriages & Success Stories As Media Personality
Donald Trump, his current wife Melania Trump, their child Barron, Trump's children with Ivana, and grandchildren attended the funeral on Wednesday, July 20 in Manhattan.
As the Trump family arrives at the funeral, Ivana was carried in a gold casket
"She had brains and beauty," her son Eric Trump said at St. Vincent Ferrer Catholic Church on Manhattan's Upper East Side.

"She personified the American dream… She was a natural force "He informed the mourners.
His mother, a former model and professional skier, he claims, "could beat any man down the slopes, any woman on the runway."
Donald Trump Jr. was also present, and his adolescent daughter Kai Trump delivered a speech honoring her late grandmother.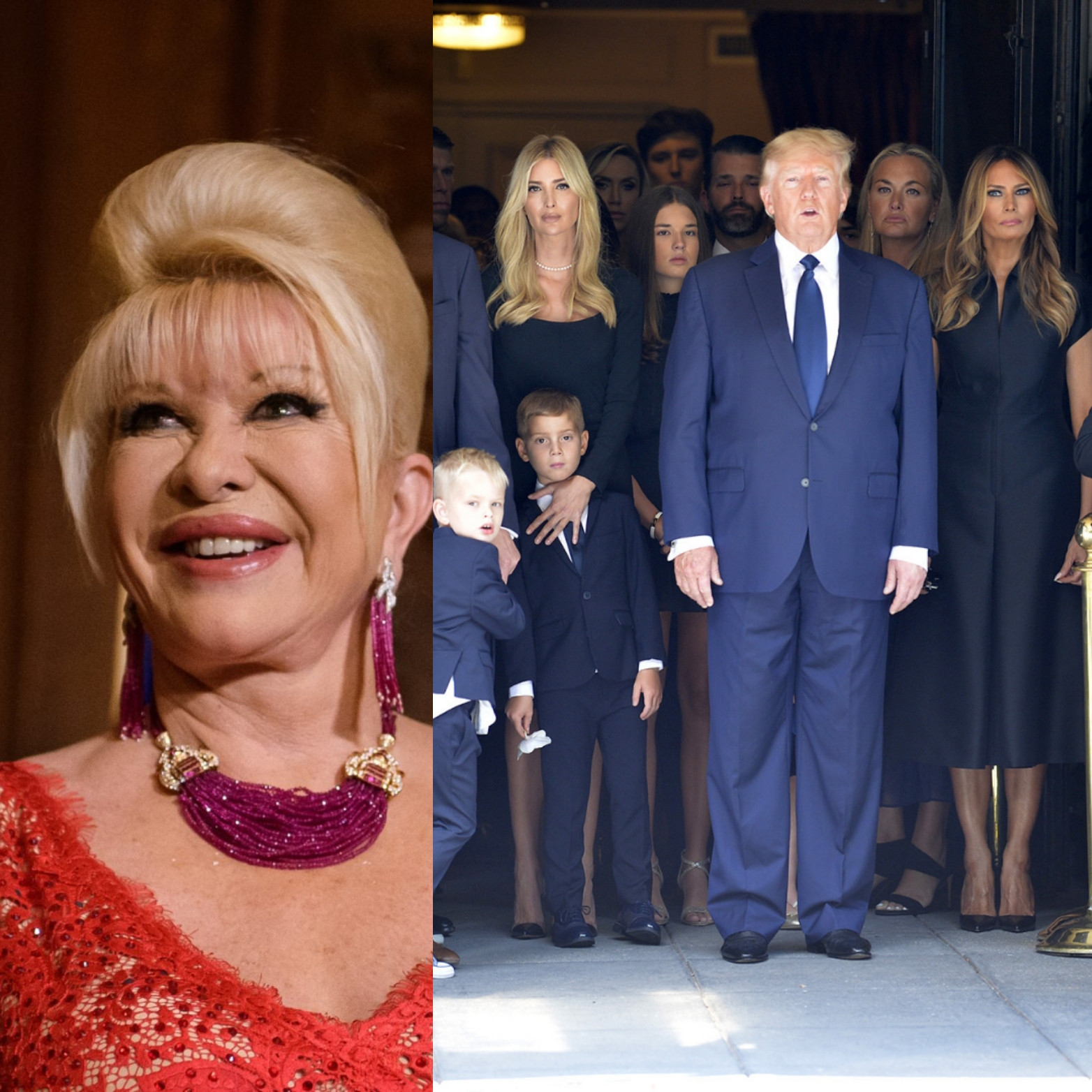 READ ALSO: Twitter Asks Judge to Dismiss Trump's Lawsuit over Ban
Ivanka Trump delivered a speech in which she described her mother as a tough-as-nails business trailblazer.
Ivanka stated: "My mother didn't just tell me that a woman could do anything she wanted when I was growing up; she demonstrated it.

"She was regarded as a trailblazer by both men and women.

"My mother once told me that she could do anything in heels. She showed us how to spear fish and then cook the catch."

"My mom broadened our minds," she added.
On July 14, 2022, Ivana, 73, died as a result of a fall at her home.