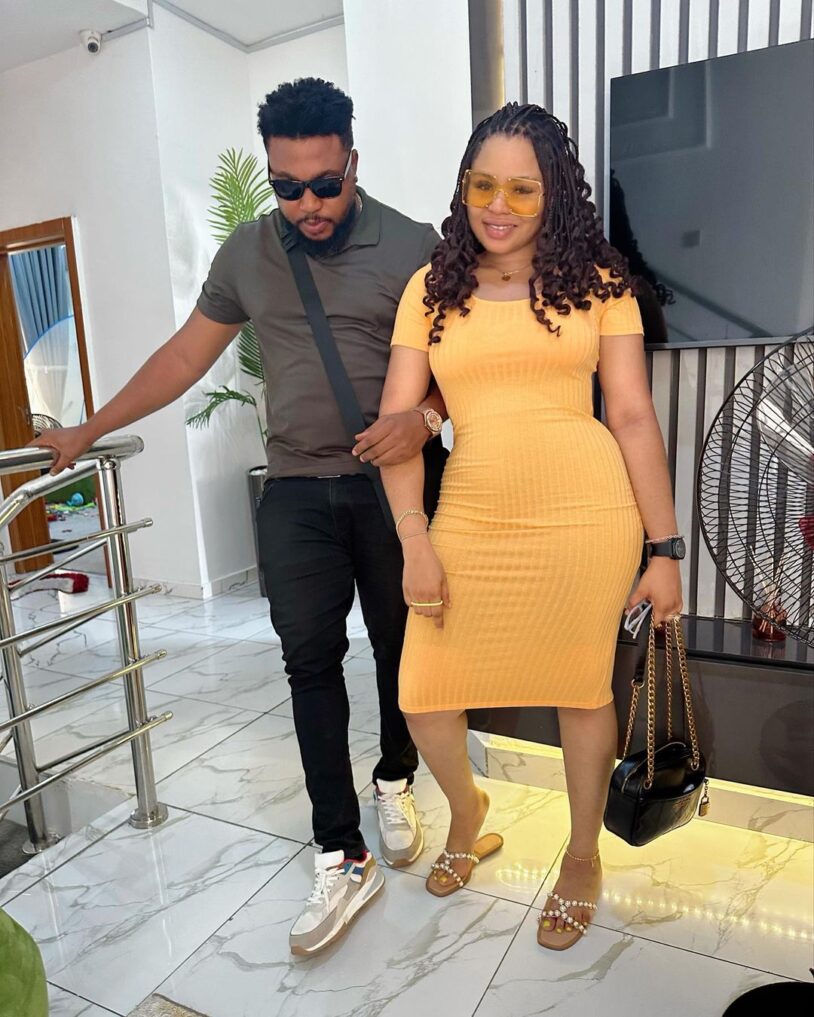 Nollywood actor, Nosa Rex Okunzuwa famously known as Nosa Rex has showed gratitude to his wife, Deborah for being supportive.
The comic act complimented his wife for making his life simple.
READ ALSO: "I made my first million selling wristband" – Leke Adeboye reveals
He said he is grateful that God provided him a wife who is very understanding and supportive.
Nosa wrote;
"God gave me a very supportive and understanding wife. If not e for hard o. Thanks babe".
This is not the first time the actor is expressing his gratitude to his wife.
Nosa Rex confessed that his wife had put up with his excesses during their anniversary last year.