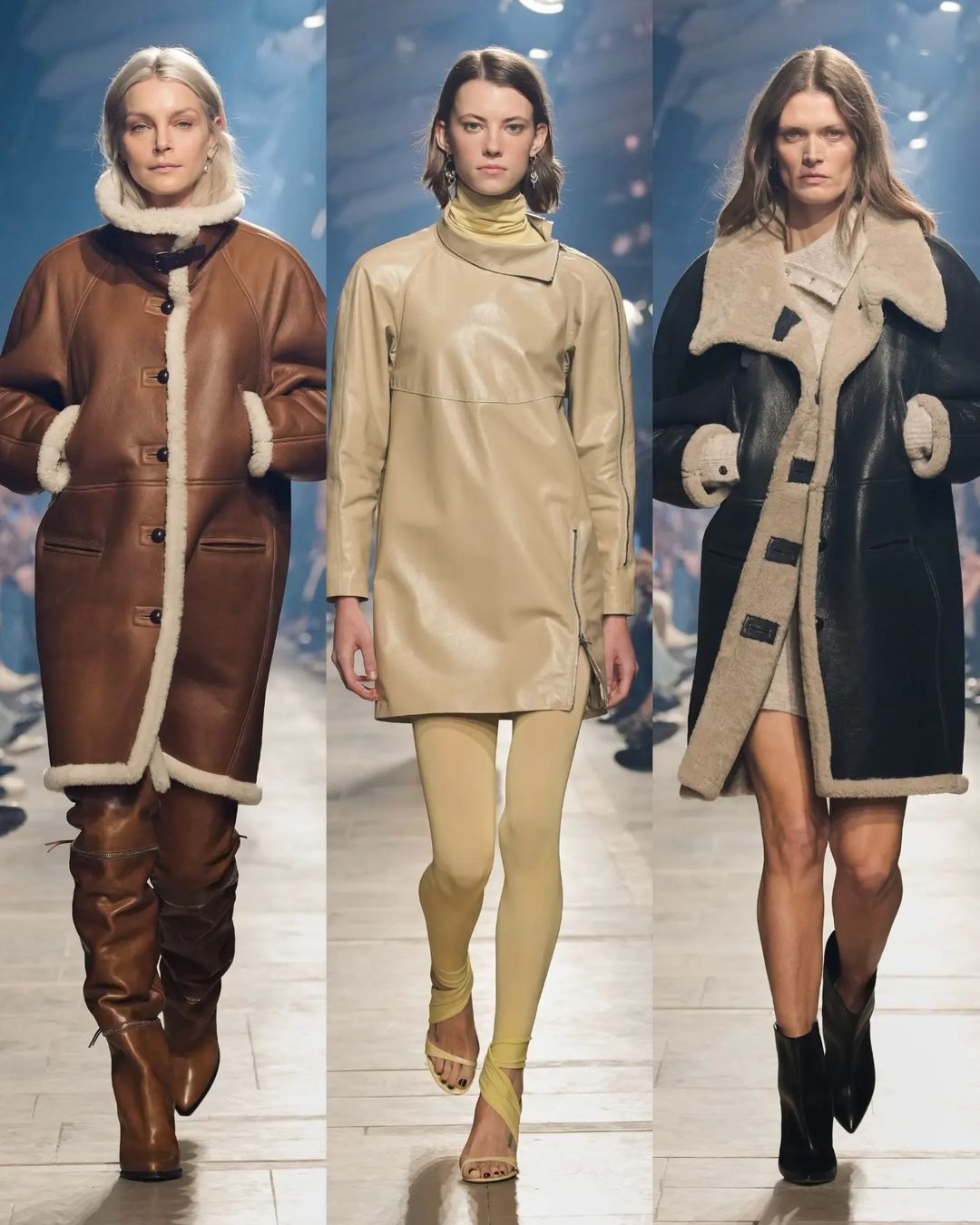 Isabel Marant FW 2023 RTW Collection came in different body size as their high thigh leather boots and coats caught my attention not to forget their shimming mermaid dresses which was made in different piece.
The wool cardigan which were designed purely for fashion and cannot be worn on a very cold day were mesmerizing with the holes in it giving way for your top to reveal itself.
Read Also: Lookbook: Schiaparelli Fall-Winter 2023 Ready To Wear Collection
Marant has long advocated for female empowerment in everything she stands for, including creating the kind of louche, sexy but always spiritedly casual look that focuses on allowing the woman wearing her clothes to express herself and her physicality.
There was plenty of it here, and it looked great—especially on the star-studded cast of 'older' models, who wore blouson-y biker leathers and leggy boots. (However, if one wish could have been granted here, some curvier models would have been welcome.) The disorder was all about the haphazardly fastened poppers on a fuzzy mini sweater dress, or the graphic slashes that appeared here and there throughout the collection.
Read Also: Givenchy Fall-Winter 2023 Ready To Wear Collection
See full collection as complied by fashionist_styles;