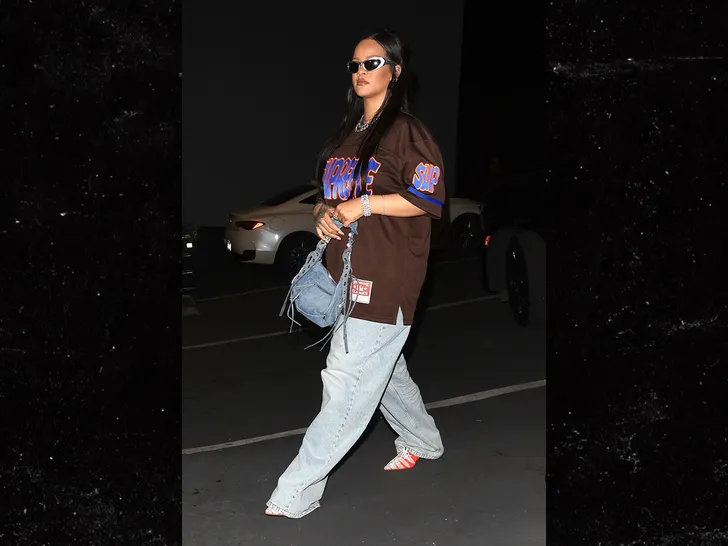 Celebrity couples, Rihanna and A$AP Rocky hit the studio together.
The speculation that Riri will release another album has been furthered by her Friday night studio visit.
Read Also: American Pastor trends online after charging members $1499 to teach them how to pray
The apparently never-ending wait for new music may be about to end after she was recently spotted at the L.A. studio many times.
RiRi attended alongside her BF A$AP, who is putting up a fierce fight against allegations related to weapons. For allegedly shooting A$AP Relli, he is now facing felony gun charges. Rocky is additionally being sued in court by Relli as reported by TMZ.
However, Glamsquad had earlier reported on the falony charges leveled on A$AP Rocky.
According to Los Angeles County District Attorney George Gascón, the rapper has been charged with two counts of assault with a semiautomatic weapon.
According to the prosecution, Rocky brandished a gun at a guy in Hollywood during a heated argument in November. During a subsequent altercation, Rocky allegedly squeezed the trigger and fired two bullets at the claimed victim.
Read Also: A$AP Rocky charged with alleged shooting in Hollywood
Former A$AP Mob member A$AP Relli, who claims to be the purported victim in the gunshot, is suing Rocky for assault and battery. Relli claims that he was injured after being struck by gunfire fragments.
The LAPD is still looking into the situation in the meanwhile.