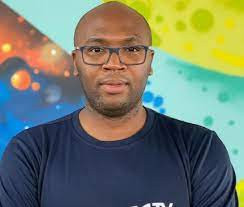 Jason Njoku, the CEO of Iroko TV, has broken silence on the idea that being self-sufficient means being submissive to one's parents.
READ ALSO: Mary Njoku defends hubby, challenges any iROKO TV staff who gets N30k as salary to speak up
Njoku had this thought after seeing a Tweet from a Nigerian saying that having one's own money and being self-reliant is one way to speak up for oneself against Nigerian parents. The tweet was written by a Twitter user.
"No matter how much advice you get on dealing with/speaking up for yourself against (Nigerian) parents, nothing beats having your own money and being self-sufficient. It's no exaggeration to say that money and independence put a stop to nonsense. It removes a lot of the power that others have over you.

There's also a sense of self-respect and "I don't have to take this shit" attitude that develops in you as you earn your own money and manage your life; you know that, they know that, so there's more room for open conversations, respect, you paying no mind, and so on. The hold is loosened or gone"
READ ALSO: INTERVIEW: Nissi Ogulu Drops Shocking Revelation On What Most People Don't Know About Burna Boy
In response to the tweet, Njoku stated that he makes more money in a month than his mother did in a year while she was still working. He stated that this has not stopped him from showing her respect, if for no other reason than she is his mother. As a parent, Njoku stated that if one's parents tried for them, all they needed to do was drop their ego and try for them. He emphasized that if they fail to be there for their parents, their children will treat them the same way.
Check the caption below as captured by glamsquad.