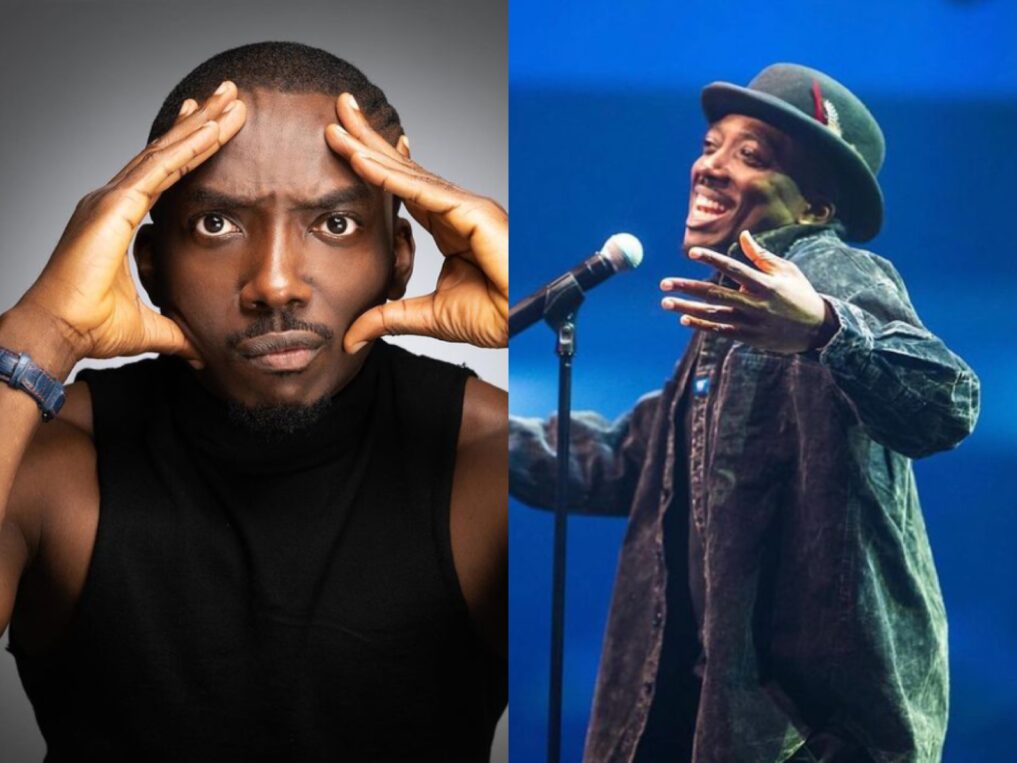 Comedian Bovi in a recent interview noted that Comedian should start putting doctors in front of their names. According to him, making people laugh has a health benefit and is also a form of therapy.
Read also: Meet Top Nigerian Celebrities Who Used To Be Doctors
Abovi Ugboma popularly known as Bovi is a Nigerian comedian, actor, writer, producer, and director. He hails from Benin, Edo State, and is a graduate of Theatre Arts from Delta State University.
Bovi's career as a Comedian began in 2007 and his one-man stand-up comedy show Man on fire which he hosted in 2013 blew his popularity the more. He has succeeded over the years and has become a popularly known comedian both in Nigeria and the international space.
In an interview held with Bovi by one of the writers of The Guardian Ijeoma Thomas Odia, Bovi speaks on his passion for comedy and his view on the comedy industry so far.
Speaking about his passion for comedy, Bovi revealed he went to Lagos empty-handed and was squatting with someone. However, he had a strong belief in what he had to offer.
"I've always told myself to put it out there because I'm so passionate about what I want to do. Money is not the first thing in my mind when I'm trying to reach out to the world. I don't think I should struggle to harvest, I should be able to just be under my tree and pluck my ripe fruits if I planted well" he revealed.
Bovi further went on to reveal comedians should start putting doctors in front of their names. According to him, making people laugh is therapeutic which is beneficial to their health.
"If you're doing an expression; you have the ability to make people laugh and relax. When we started, we realized that it's not just entertainment, it has health benefits for people to laugh and unwind. It's a form of therapy. We should start putting doctors in front of our names." Bovi explained
Bovi during the interview also spoke on his creative process as a comedian that made him so excellent on stage. According to him, he tries as much as possible and gives his best shot to be excellent on stage to make sure people get complete value for their money.
Read also: Bovi Ugboma, Actor, Comedian, Nigeria Personality Profiles
When asked what his take was on comedians ridiculing humorous prominent people, Bovi revealed comedians can also express their views as journalists do.
In his words;
"Comedians are social commentators as well. People love to hear the truth in a humorous manner, sometimes it may not be humorous but people want to hear it in social commentaries. People who know me know that I always pass my messages partly humourous and partly my opinion. If journalists can write their views, a comedian can also express his view."
Expressing his view on the comedy industry so far, Bovi revealed stand-up comedy is in the spotlight now and comedy has evolved from making people laugh to discussing topical issues. He also took his time to hail every comedian that has held a show emphasizing how difficult it is to get sponsorship.
When asked what advice he has for young people seeking to build a career in the comedy industry, Bovi advised them to stay true to themselves and make use of their inspiration.
"Be inspired by what you like, and put it out there. It has become easy now through social media. You probably don't need a show, once you have your camera and a broadcast channel via Instagram, Snapchat, and so on." he said.
Bovi has organized many stand-up comedy concerts and some of his notable works include extended family, the Bovi Ugboma show, Bovi: man on fire.
Credits: The guardian
Photo credit: Instagram