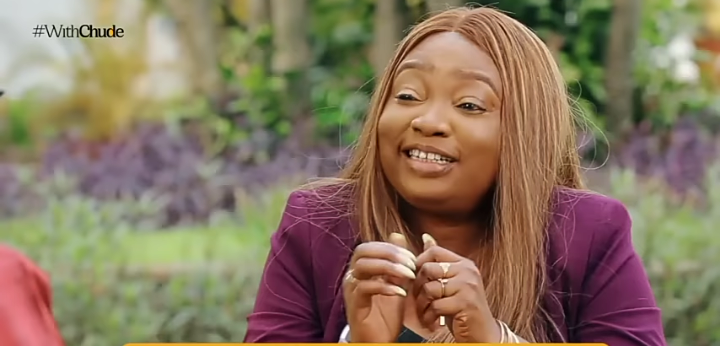 Agatha Amata, Ex-wife of veteran actor, Fred Amata, has opened up on their failed marriage.
The well-known actor and Ms. Amata, CEO of RaveTV Lagos and Trend FM100.9, split in 2005. However, they both had Stephanie and Oreva.
Read Also: Victony releases visual for single 'Apollo'
Speaking in an interview with media personality, Chude Jideonwo she opened up why their marriage ended the way it did.
"On my wedding day, as I was dancing and rejoicing, I certainly had no plans of leaving the marriage.

"I don't think there's anyone who, on their wedding day, is calculating when they will divorce, except such a person is crazy. But life happens. It is better especially for women when it's no longer adding, and it starts subtracting.

"Because then, l had a lot of people saying for the sake of your children, but I'll say it clearly, an unhappy home can never breed happy children.

"The best you can do is to try to remain friends as difficult as it may look because of the kids, which was what I tried to do but it didn't work. I won't beat myself for the rest of my life. I'm not the first (to divorce) and I'm not going to be the last.

"Did both of us try? Yes, we did. It just wasn't working. And we had two children. There's nowhere they would mention Fred Amata that they won't mention me because I have two kids for him and I married him."
Agatha also considered the impact of the divorce on her.
The TV host admitted that once her marriage ended, being a single mother made her feel "lonely" at times since she had to put her kids first.
"That (divorce) is why I don't have any friends. I literally stopped everything and focused on my children because I realised something was missing and even though I can't make up for it, I would do the best I could. It made me feel lonely," she added.
Watch video below;