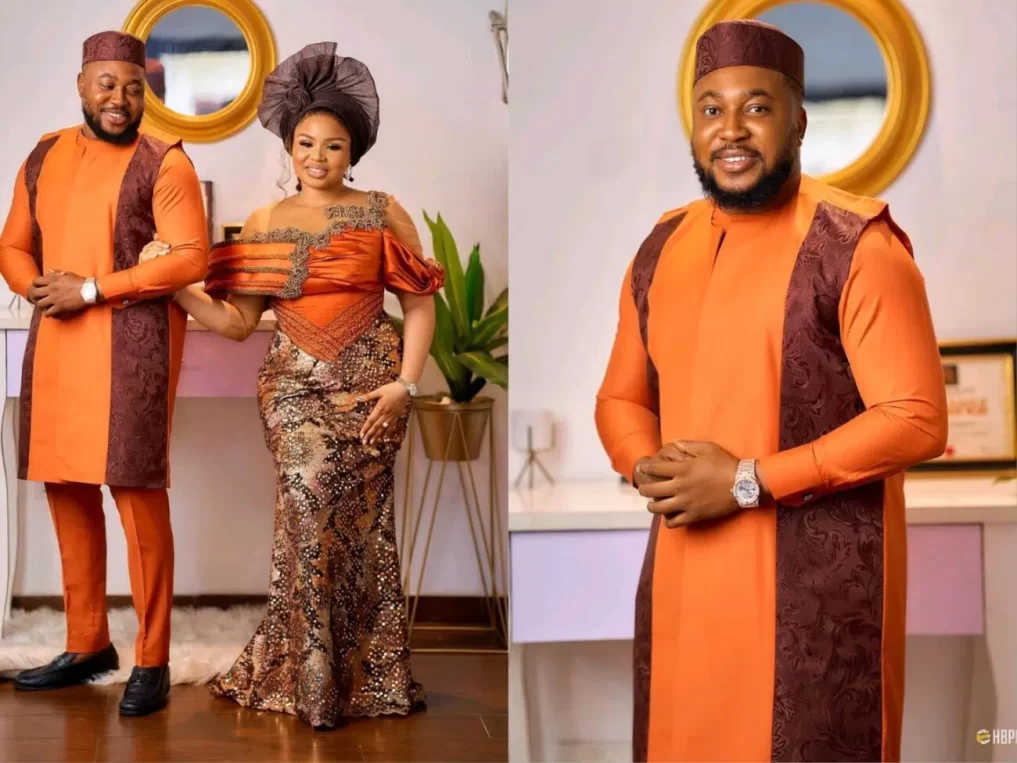 Marriage indeed is a beautiful union created between man and woman to come together in love and reproduce, thereby fulfilling the scriptures in Genesis 1:28 which says, "And God said to them, 'Be fruitful and multiply and fill the earth and subdue it, and have dominion over the fish of the sea and over the birds of the heavens and over every living thing that moves on the earth.
In the entertainment industry, celebrity marriages always come as the first topic of discussion because fans look up to them as role models and also because of the scandals and divorces that come after.
In a recent interview by The Punch Saturday Beats captured by Glamsquad Magazine, Nollywood actor, Nosa Rex Okunzuwa talks about his marital journey with his wife, Deborah, and how he tries to balance work and family. He also issued a piece of strong advice to young folks.
Read Also: Miss Ekiti, Bolarinde Roseline wins The Beauty of Africa International pageant 2022
Speaking about how he met his wife, and what he said to her the first say, he said,
"I first met her when she came to see her friend, an actress, at a movie location. After that time, I didn't see her again but I collected her number and we got talking.

"The first day I met my wife, I am not sure I said anything to her.
Asked how he knew he was going to end up with her, he said,
"The truth is that while I was dating, I hardly stayed with a lady for a long time because I love my privacy and the need to be on my own. But when my wife came into the picture, I discovered that I didn't want her to go and always wanted to be around her.

"I then realised that she is my wife. I like the fact that despite me being an up-and-coming artist then, she liked me and believed in my dream. That's the key thing that made me marry her. She saw the future when every other person didn't see it and she supported and stood by me.
Nosa Rex went on to talk about what made his wedding day a memorable one
"My wedding day was special to me. I did everything in one day and it was great. During the church service, it rained and the venue was in an open field so I was scared but immediately after the service, the rain stopped.

"Everything was special. I liked the part where my wife was walking in with the palm wine and looking for me, as is done in the Igbo culture. I had played that role several times in the movies I acted in and for it to happen to me made it memorable.
The 38-year-old actor gave an insight into how his marital journey has been. He noted that he doesn't allow the marriage thing to get into his head.
"It has been great. We just celebrated our seventh anniversary and God has been faithful. The key thing is that I married my friend and God has blessed us with three kids.

"I don't let the marriage thing get into my head, to me, I am still dating her. She is still my girlfriend and that is the way I have been able to manage my home. I learnt how to love from my father. The journey has been smooth and I pray that God will continue to make it smooth."
The ability to balance their career and home has led to the crash of many marriages in the entertainment industry. Nosa Rex on his path affirmed that it has not been an easy thing to do. He said,
"It has not been easy because they are two taxing things, especially with the type of job that I do, creating content, acting, producing and sometimes directing. This takes me away from the house and when you want to manage your home, you need to be in the house to know what is going on but I have been able to strike a balance.

"I don't stay outside the house for too long and when I am at home, I devote my whole attention to my family. At times, work is a little bit more demanding because one has to work to ensure that the house is okay.
Speaking about the best part of his marriage, he said
"Having my kids at the time I got them. Everything I planned, God gave it to me the way I planned it and that is important and special for me. I can now enjoy my early marriage and youthful life and have the energy to chase my career and give them (my children) the best life. It has been amazing and all the glory belongs to God.
Dishing out his piece of advice to young folks who intend to get married, he said marriage is not a thing to rush into and they should always understand that love is not enough.
"My advice is that they should not rush into marriage, know why they are getting married and don't allow anyone to push them into it. One cannot meet a lady today and say you want to marry her today. It's not possible.

"I knew my wife for two years and we were friends because I know that love is not enough. Money is important but it is not everything.

"Also, they shouldn't be pretenders but open to each other, and be a team and each other's friend. There's no manual for marriage. It's what people experience that they share and I share these based on my experience.
Nosa Rex and his wife tied the knot in a star-studded wedding ceremony in 2015. Their union is blessed with three children.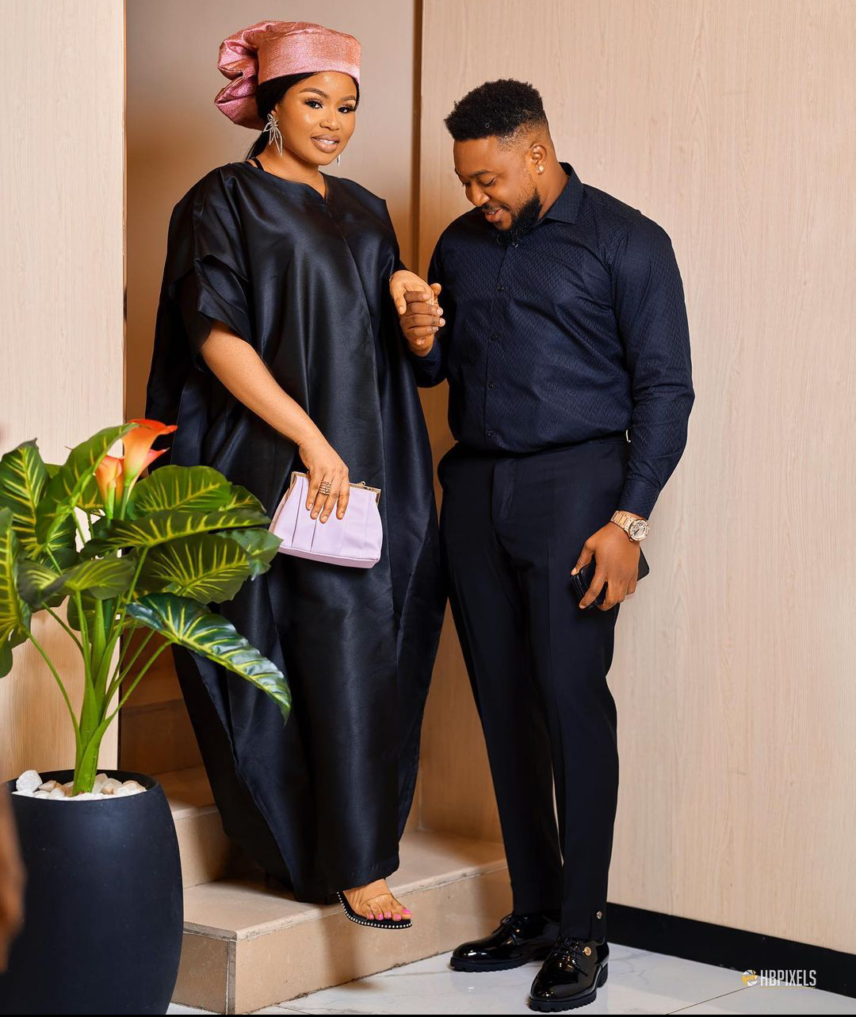 The power couple celebrated their seventh wedding anniversary on 22nd August 2022.
Read Also: Actor, Bolanle Ninalowo Celebrates His 'PowerHouse' As She Turns 41