Nollywood actress, Chidiebere Aneke has opened up about her love life, kids and other issues.
It is worth noting that Chidiebere has an identical twin sister named Chidinma Aneke who is also an actress. They are fondly referred to as the 'Aneke Twins' in the industry.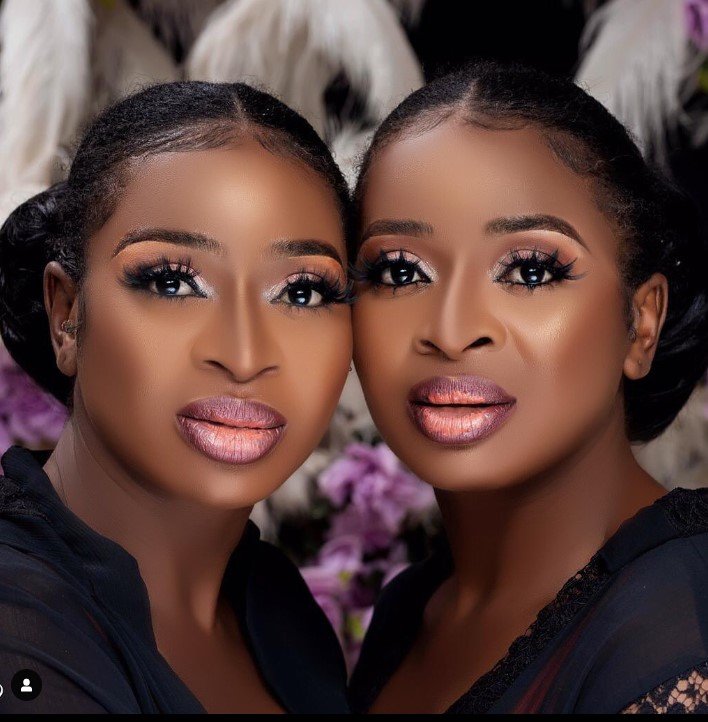 They were born in the South-Eastern part of Nigeria, precisely Enugu State and they are the last issue to the Aneke family. They are actresses and movie producers.
In an interview with The Pinch monitored by Glamsquad, Chidiebere talked about her love life, having kids and life in Nollywood industry.
Speaking about having kids, Chidiebere who is 36 years old said she has never been under pressure to have kids.
She said:
I have never been under pressure to have a child. I have also never heard that some women get pressurised to have children, unmarried. It depends on the people one associates with anyway."
When asked about her love life and dream man, Chidiebere said:
"The qualities I desire in my partner are honesty and a good conscience. If a person has a good conscience, they won't hurt their partners. It is not accurate to say that it is usually difficult for actresses to find true love, because some men desire to be with them due to their fame and wealth. Anybody saying that is not being truthful. Love is a beautiful thing, and when a lady's path crosses that of the right man for her, everything will fall into place. However, I have never lost a relationship because of the kind of job I do."
Chidiebere Aneke also went down memory lane about how she and her twin sister, Chidinma began their acting career. She said
Me and my twin sister, Chidimma, started acting in church. Then, our elder sister was already in the industry. However, whenever we watched popular actresses such as Patience Ozokwor, Genevieve Nnaji and Chiege Alisigwe, we were usually inspired to be like them some day.

One day, my elder sister took me and Chidimma to a film location, and the film's producers decided to add us to the cast of the film. That was how we started our movie careers. The love for the craft was the driving force for us.
On the same career path, she said
"My twin sister and I did not deliberately choose the same career path. I read Business Administration, while she studied Mass Communication. I love acting and she does too. We just found ourselves doing the same thing."
Speaking about the challenges faced in her career, she said:
I did not face many challenges when I initially joined the industry. I remember that my mum maintained that we had to complete our education before acting. After we closed from school, we had to 'hustle' for roles at auditions. At times, we would stay there from morning till night, and still go back the next day. Yet, there would be no guarantee that we would get the desired roles.
On the issue of sexual harassment in the industry, she has this to say.
"There are some people that come online to say that producers asked them for sex before they could be given roles in their movies. However, no one has personally come to report such an incident to me.,

"What I will advise as the way forward is that people who say producers ask them for sex should stop going to the producers' rooms, when they don't have anything to do there. Whenever there are calls for auditions, these actresses should not go in through the back door.
Read Also: Interview: " I was 24 and a nobody when i met and married my wife Bunmi' – Bolanle Ninalowo