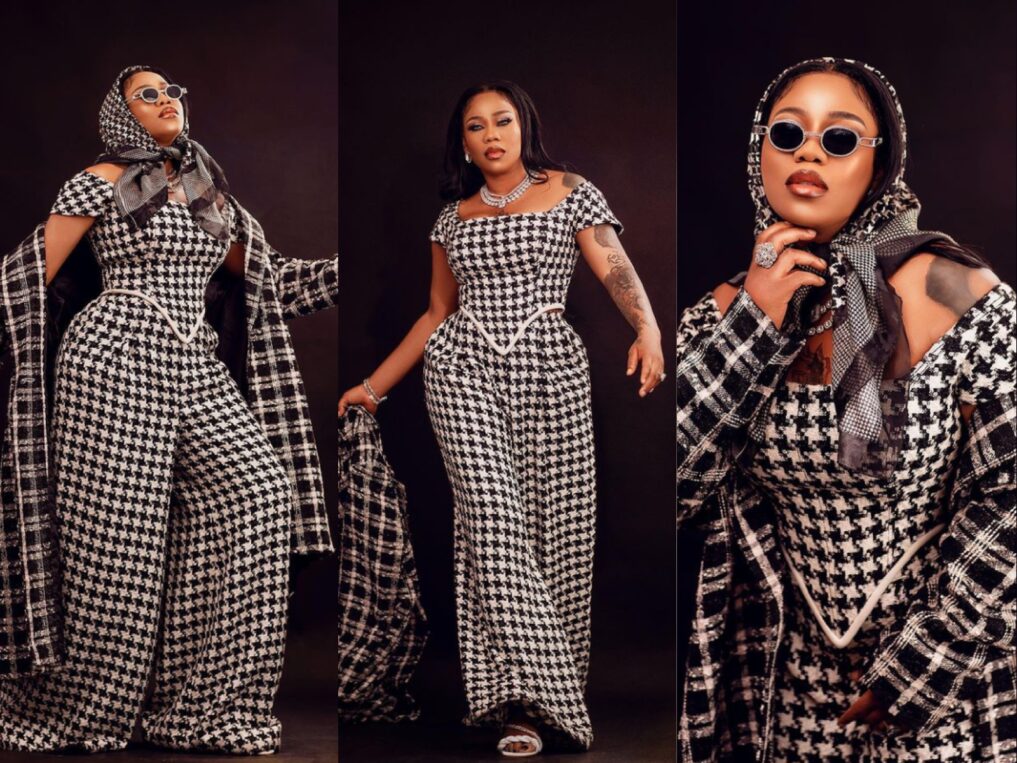 Fashion Goddess Toyin Lawani in an interview published in The Guardian speaks on her passion for Fashion. According to her, she enjoys creating masterpieces.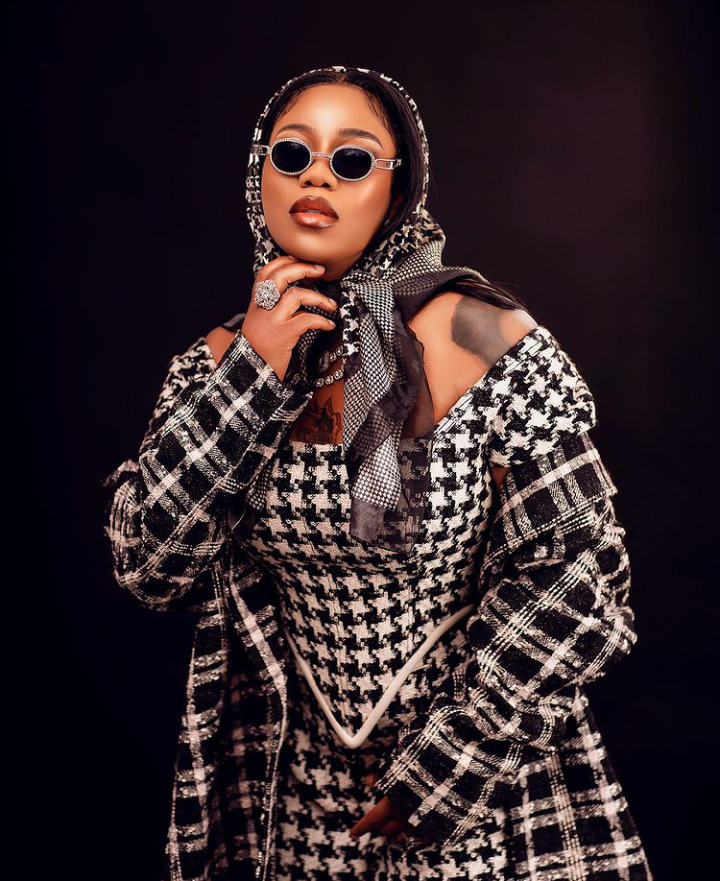 Toyin Lawani is a Nigerian fashion designer, celebrity stylist, entrepreneur, and the founder of Tiannahsplacempire. She is popularly known for her creative designs and unique ways of styling. She has created numerous masterpieces and also trended on social media for her creative designs.
Read also: Glam Look Of The Day: Toyin Lawani Stuns in a Chic Outfit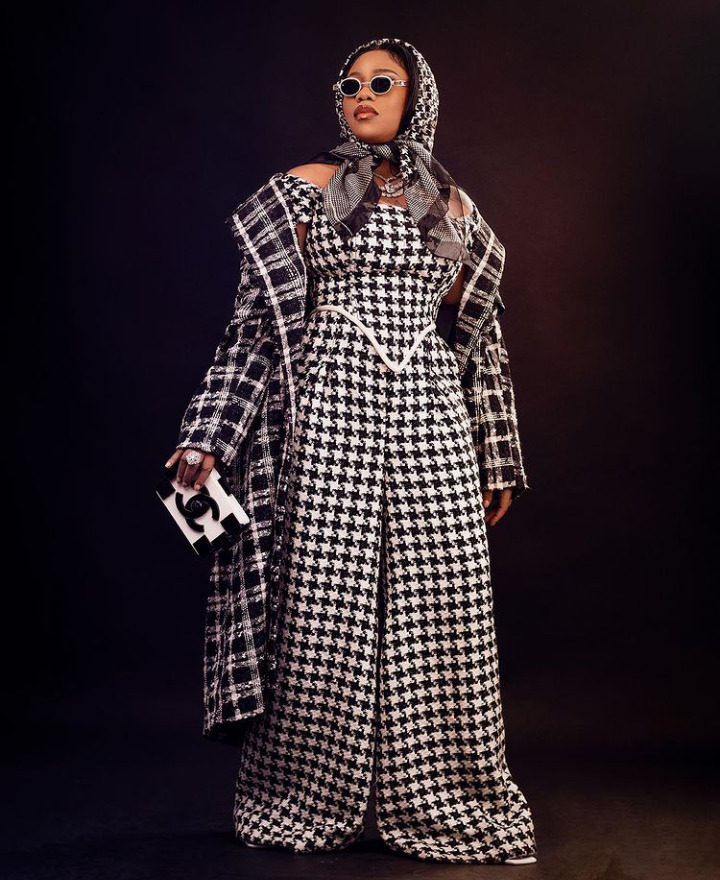 Toyin Lawani Speaks on her passion for Fashion
In an interview held with Toyin Lawani by one of the writers of The Guardian Ijeoma Thomas Odia, Toyin Lawani spoke on what it was like growing up and what Fashion means to her.
Speaking on her family background and what it was like growing up, the 40 years old fashion designer revealed she was born into a royal and political family in Ekiti. According to her, her mother was one of the biggest serial entrepreneurs. She decided to learn one or two things from her parent and it shaped her into who she is today.
"Growing up, for me, was filled with love and adventure," she spoke.
She also revealed her mother was her role model and a style icon who she looked up to when she was young.
Toyin Lawani Speaks on What Fashion Means to her
When asked what fashion meant to her, Toyin Lawani explained that fashion is creativity for her. According to her, she wants to create an impression instead of the usual desires of fashion designers to create an outfit.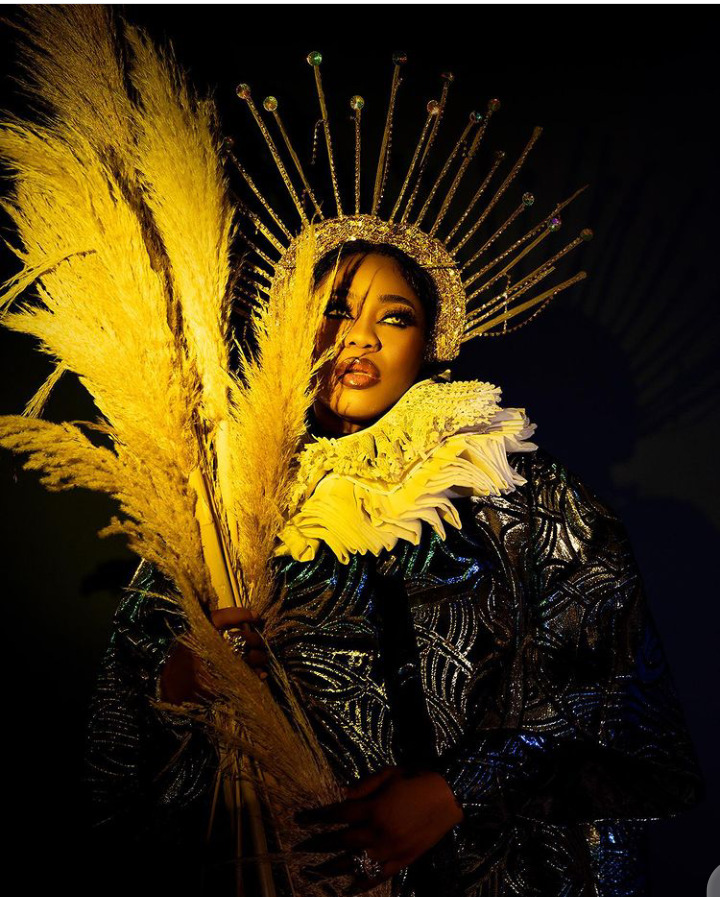 "A statement is so solid that it cuts across this boundary and is relative in other parts of the world." Toyin Lawani explained.
Talking further about what fashion meant to her, the celebrity fashion stylist revealed she loves to create and set trends.
Speaking on her style, Toyin Lawani revealed she is fashion-forward and cannot be restricted when it comes to fashion. According to her, she is someone who comes up with something different and people love it.
Read also: Glam Look Of The Day: Toyin Lawani Stuns in a Multi Color Dress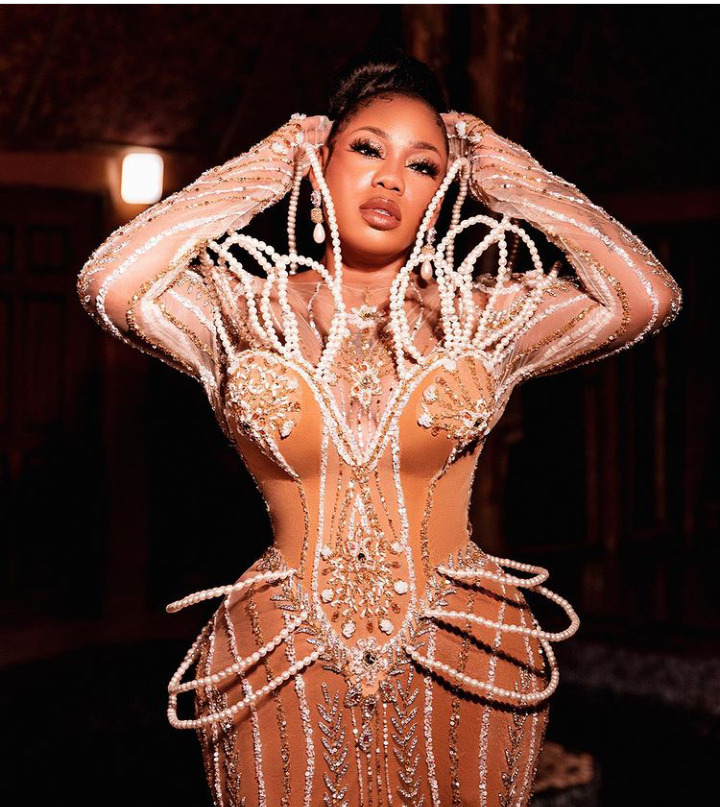 "Fashion-forward, I'm eccentric, you can't put me in a box. When you see a Tiannah's masterpiece, you will just know without being told," she claimed.
Her Signature as a fashion designer
Toyin Lawani during the interview also revealed anything with black was her favorite piece of clothing and her brand elegance.
Sharing one of her happy moments, Toyin Lawani revealed it was when she styled Ciara for her 'Love like a movie' music and fashion show. According to her, she had to create all the outfits from the scratch and it was a lot of work. However, the result justified her efforts.
The fashion goddess also spoke on her philosophy of life which is to help people and also live life to the fullest. Toyin Lawani has worked with numerous celebrities like Wizkid, Tiwa Savage, Funke Akindele, Iyabo Ojo, and Ciara to mention but a few. Ifu Ennada also recently rocked her design to the AMVCA 2022 and the design of the outfit sparked lots of reactions from social media users.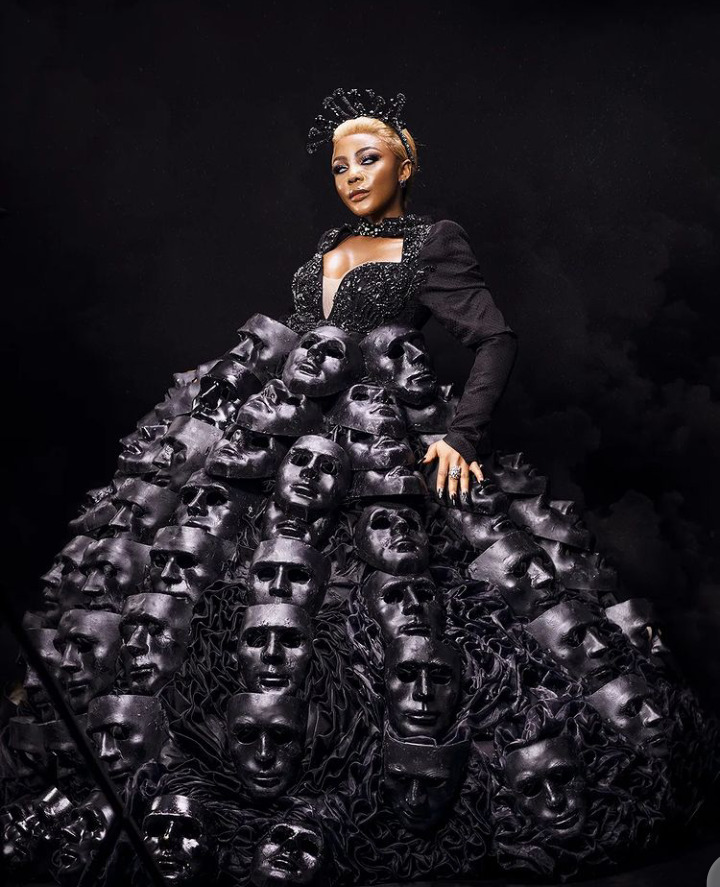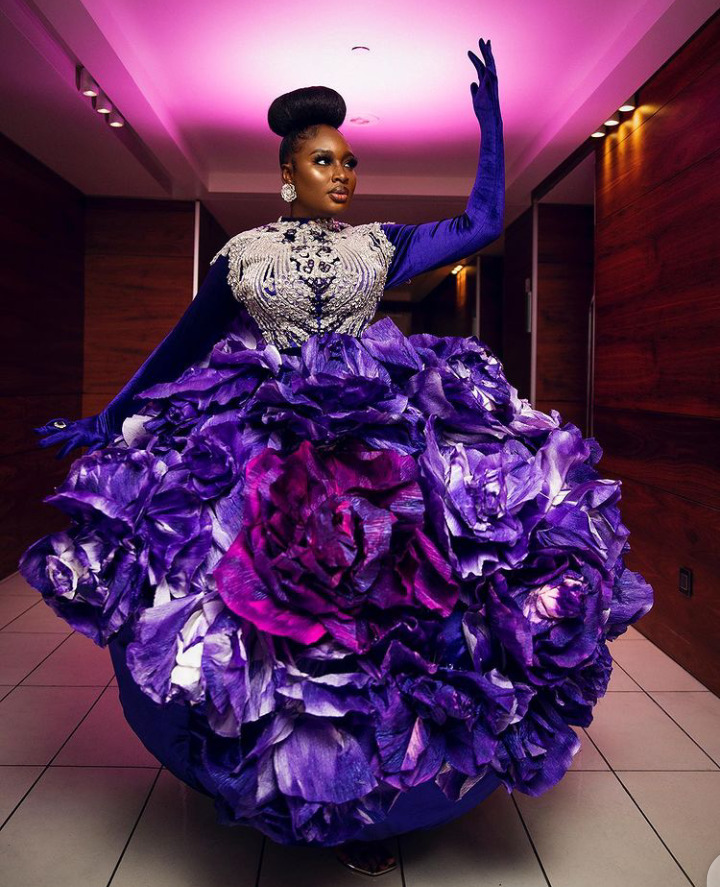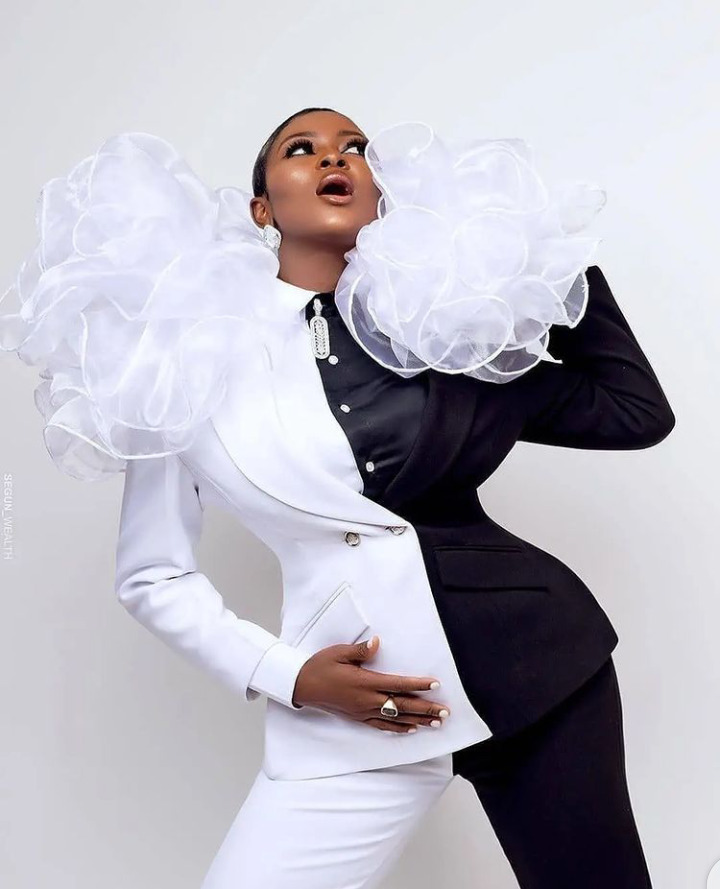 Credits: The Guardian
Photo credit: @Tiannahsplacempire