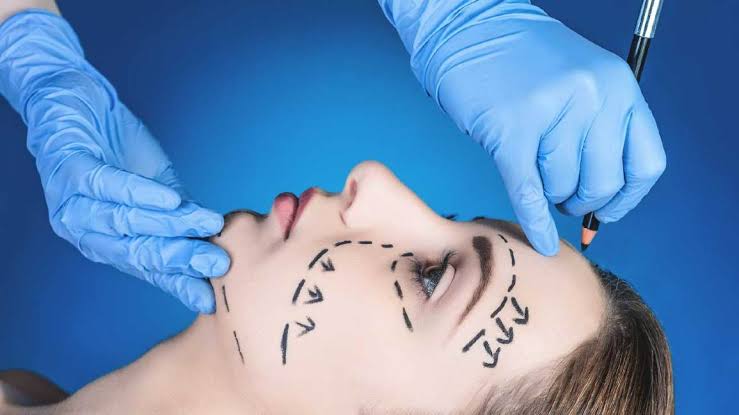 Plastic surgery is a procedure that involves the restoration, reconstruction, or alteration of the human body. It falls into two categories, reconstructive surgery and aesthetic or cosmetic surgery.
When plastic surgery is mentioned in Nigeria, what readily comes to mind is cosmetic surgery. Its popularity boils down to the quest of women to have perfect figures.
It has become a trend among Nigerian celebrities and their fans who look up to them.
While a lot of women have been able to enhance their beauty through successful plastic surgeries, there have been reports about women who had complications or lost their lives in the process of having aesthetic surgery.
Glamsquad Magazine recalls that a young lady identified as Christabel died as a result of excessive bleeding days after the completion of a botched Plastic Surgery carried out at Cynosure Aesthetics Plasticsurg, located in Maryland area of Lagos State.
READ ALSO: "Nigeria Is A Safe Haven For Bad IJGB Co-surgeons" – Mary Remmy Njoku Reacts After Lady Died From Cosmetic Surgery
To mention a few, celebrities such as Tonto Dikeh, Toke Makinwa, Toyin Lawani, Mercy Eke, Ini Edo, Chika Ike, Carolina Danjuma, Annie Idibia, Daniella Okeke, Nancy Isime, Karen Igho, Onyi Alex, Iyabo Ojo, Abiri Olubusayo Khloe better known as Koko by Khloe, Rebecca Nengi Hampson, and Nina Chinonso Onyenobi better known as Nina Ivy have done aesthetic surgeries.
Dr Femi Oladeji, a plastic surgeon with a specialisation in aesthetic surgery in his interview with The Guardian, noted that one of the wrong notions Nigerians have is that plastic surgery practice is young, but it is not.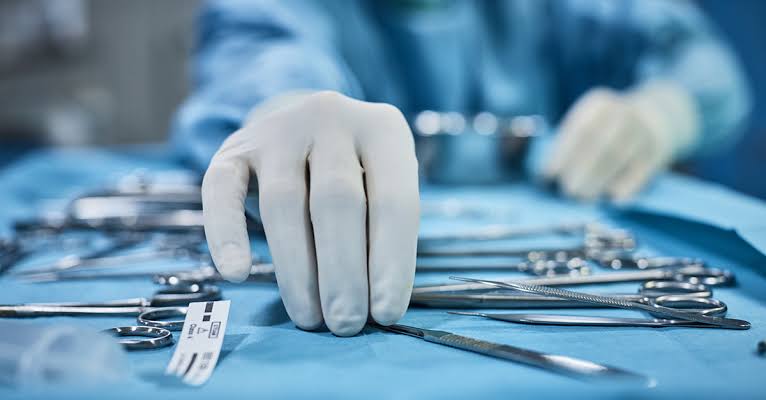 He said, "We have Nigerian emeritus professors, who are plastic surgeons and have trained professors who have retired. Again, there is a misconception that plastic surgery is all about aesthetics, but aesthetics is just a very small aspect of plastic surgery. Maybe because of the popularity occasioned by the media, celebrities and high in society patronise the aesthetic part more.
"Having also worked in every part of Nigeria, as a plastic surgeon, anywhere you see a plastic surgeon today, the person works all days, at odd hours, which shows the volume of patients that patronise plastic surgeon."
Dr Oladeji who is a Medical Director at LekkiHill Plastic Surgery provided an insight into the field. He said when a person is born with any abnormality, it is usually the plastic surgeon that fixes it and this could be any part of the body from head to toe.
He further said the deformity might be in infancy, childhood or at a later age in life. "Some people miss the opportunity to amend the deformity at an early stage because they did not know that such treatment is available. Now, as an adult, carrying such things around is embarrassing. It could be traumas, somebody has an accident or anything traumatic, from a fight, injuries from anything or disaster, as a result, they have a structural or functional defect, it is the plastic surgeon that is called to fix it.
"Burns are also under the purview of a plastic surgeon. Burns are a whole spectrum of their own. And the surgical management requires covering up the wound, commonly with a skin graft, taking skin from a part of the body. There are also some other agents, artificial and bio-engineer items, which can also be used to cover up."
Dr Oladeji debunked the notion that plastic or aesthetic surgeries are only reserved for the affluent.
However, he acknowledged that plastic surgeries are very costly, especially in a country like Nigeria, where institutional supports are not available or insurance does not cover some of these surgeries.
He said, "it is the wealthy that patronise such services, even the reconstructive part. Because plastic and aesthetic surgery require specialised skills to be able to offer such services, it costs a lot and therefore to be able to access it, you may have to bear a lot of costs. That may be the reason, but it does not mean that only the affluent patronise plastic or cosmetic surgeons."
He continued, "somebody who has breast cancer may need surgery to remove that cancer. After such a person has been treated and is lucky to be alive, but wants the shape of the breast back, plastic surgeons are called to reconstruct a breast for such person. To do that is a lot of money, except in places where such are covered by insurance. Even in advanced countries, some of these are not covered."
READ ALSO: "Surgeries Won't Keep That Man, Neither Will It Solve Your Insecurities" – Ghanaian Actress, Yvonne Nelson Tells Women
Oladeji, however, said it is not all the aesthetic surgeries that are on the very high side, especially if the clients do not mind doing them in bits. "So, it is not just for the affluent, it may just be like buying anything in the society, for instance, a shoe. It may just be that the affluent may buy the expensive ones.
While aesthetic surgery is about beauty, plastic surgery is not all about beauty.
"I want to make your hand more beautiful, but you need your hand to do work. While I am trying to reconstruct your nose to look finer, I should understand that your nose is not just for the beauty of your face, but a very key part of the face. It has a function and that function first. We do reshape the nose to make it more pointed, fine, but we do not forget that it serves as a pathway for air to pass, a place for the dirty air to filter. So, when a plastic surgeon works, he works with that sense. Aesthetic is only secondary, it comes after the function."
Looking at how lucrative the profession is in Nigeria and how quacks infiltrate the business, Oladeji talked about how the government check quackery in the sector.
He said, Nigeria has fantastic laws, but citizens often find ways around all manner of laws. "Even the enforcers of the law are those aiding and abetting those breaking the law."
The Medical and Dental Council of Nigeria Act has a lot in it. It is the simplest way to ensure there is no quackery. Also, every state ministry of health has been empowered to monitor, and regulate, so if they do their work well, that may not be something difficult to ensure safety.
"But if we want to do a direct impact, where we see quackery being practised, it is just for those agencies and government parastatals to collaborate with professional bodies. Take, for instance, there is Association of Plastic and Reconstructive Surgeons in Nigeria, and members know one another. This is beside the laws that guide members as an association.
"The laws are there, but it is just implementing. The other thing is for government to collaborate with those doing the right thing and the associations to check quackery."
He noted that he chose to specialise in aesthetic surgery, though he went through the range of plastic surgery training.
"Someone trained as a plastic surgeon had gone through detailed training in all the various aspects of the field. After graduation, you may choose to do more in certain areas. I have colleagues who are more passionate about burns, hands, congenital, and microsurgeries, but I am more passionate about cosmetics.
"All of us, while we were trained in all of these, we got more skills in a specific area and that is what I did on aesthetic. I did additional training within and outside Nigeria to be able to carry out aesthetic surgeries that Nigerians require, though I can do any aspect of plastic surgery. Also, people patronise me more for an aesthetic procedure than for reconstructive procedure."
He revealed that when it comes to aesthetic surgery, the commonest form is liposuction, which is, using malleable instruments to break extra fat from any part of the body to augment or reconstruct another area of the body.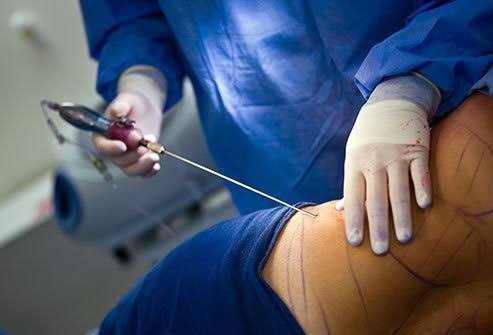 "It could be to design certain features. After doing liposuction, you can decide to discard the fat or use it for augmentation and the commonest place people augment, especially ladies, is the buttocks and there are so many reasons people do that. The main goal is that they want to achieve a certain level of confidence in their look.
"Some do it for size, shape or correct an abnormality they were born with or acquired along the line. People transfer fat to the face, hand, leg, and virtually every part of the body. We have done liposuction and transfer of fat to the face. I remember an adult lady who recently came here because she was born with some deformity of the absence of fat on her face. We used the fat we extracted from her body to contour back her face so that the side that was deformed could look like the other.
"People do cosmetic surgery on the eyes, ears, nose, or the leg. So, from head to toe, you could do cosmetic surgeries. And it is not just women, men also. Men have big breasts and they want to remove them. Some women have so massive breasts that are troublesome and they want them reduced. In all of this, as I said earlier, we put function first and then aesthetic. This is why you find out that certain things some people want to achieve are just not possible because as a well-trained person, you know that function comes before beauty."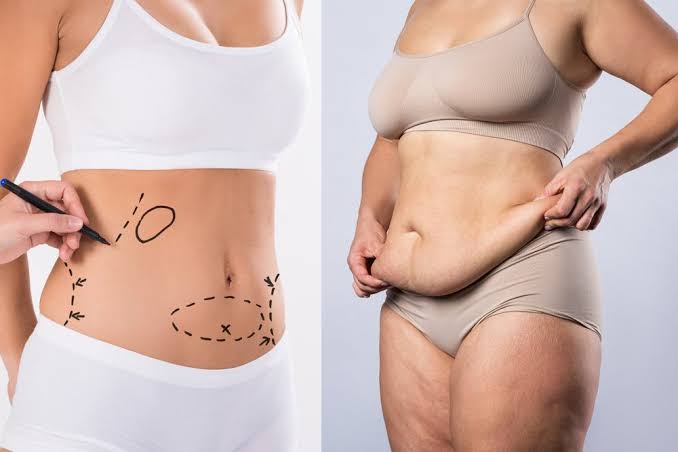 Talked about times he has turned down requests to perform cosmetic surgery and why. Oladeji said he does it occasionally because safety comes before beauty.
He said, "For instance, if somebody comes in here and has a physiological problem, carrying out a surgery on the person might lead to losing the person. So safety first, no surgery. If somebody has diabetes and there is no deliberate step to control diabetes first, then there is no surgery.
"Sometimes, some people do not know they have these issues until they get to the hospital and the first standard is to check all traits before proceeding to the next stage.
"But cosmetic surgery is an elective surgery, which means everything has to be normal. The other side is people coming to ask for what is not achievable. Or if you go ahead, you may be putting their life at risk."
He also said the process of the surgery could be terminated midway. "When someone has qualified for the surgery, there should be nothing that should stop the process, but a patient is in the theatre already, but what you want to achieve, you find out that if you go ahead, it will cause one injury to the patient or lead to a devastating thing, then you stop."
When asked why Nigerians do cosmetic surgeries within and out of the country and do like talking about it, Oladeji blamed the occurrence on societal condemnation.
He said, "If you see the volume of persons, who desire to go through the surgery. They want it and are happy doing it. Human beings are all about emotion and for any work you do, if you eliminate the emotional part of it, you are already losing people and business.
"Some Nigerians are reluctant in doing the surgery despite they have the fund to do it, simply because they feel they will be condemned. Though it is changing now, as people are aware that it is available within the country, aside from if it is done safely, it is safe.
"When a negative incident happens, the whole news is spread. The truth is negative incidents can happen at any time; somebody can be walking on the road and get knocked down. A mishap can happen in any field, but there is always a way to know when to put a stop to something."
He disclosed that a lot of Nigerians travel abroad to go for cosmetic surgery because they want to keep it secret.
Source: The Guardian
READ ALSO: "I Had My First Surgery 16 Years Ago" – Stylist, Toyin Lawani Replies Troll