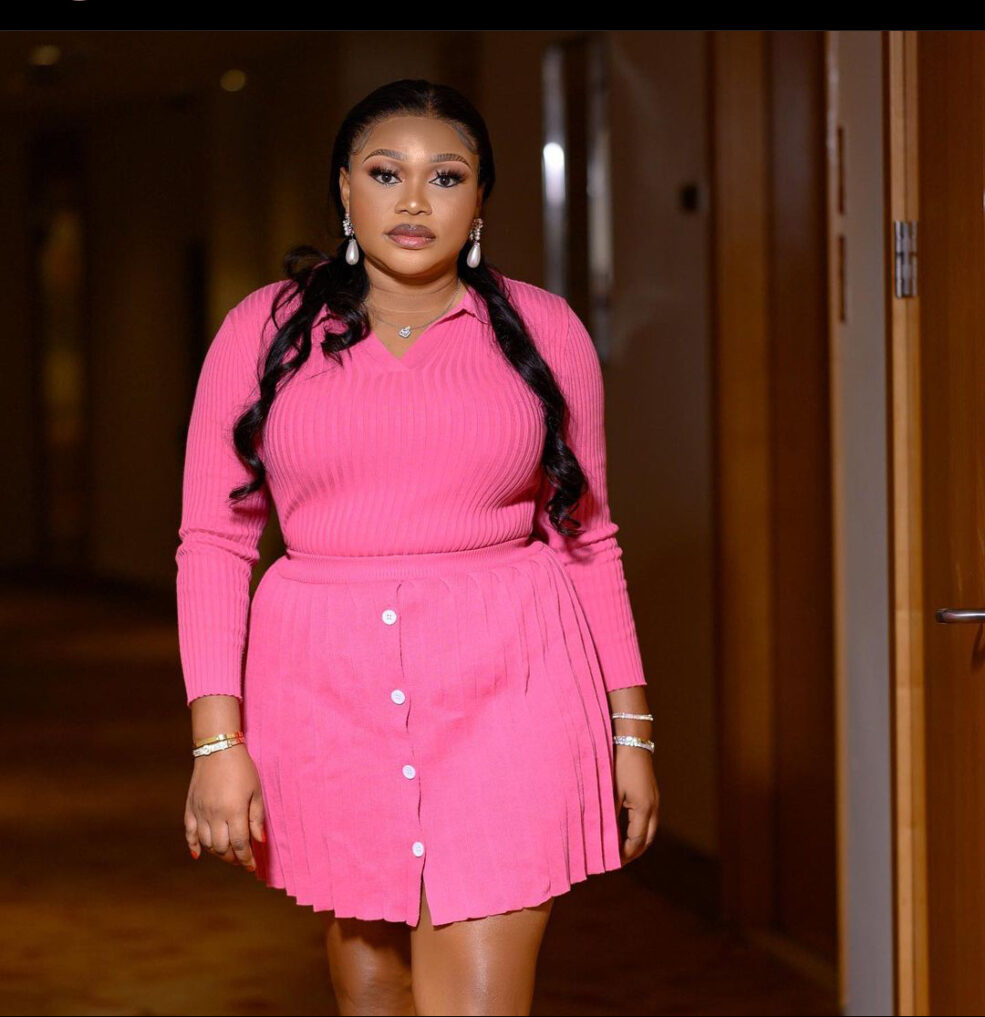 Nollywood actress, Ruth Kadiri has lamented over the stress of keeping up with social media.
The 34-year-old  mother of one shared a video of herself while trying to get a perfect posture for a picture on Instagram.
After several attempts without any luck, she concluded that she is one of the people who are worse at taking pictures.
READ ALSO: BBNaija's Maria Chike accused of dating a popular Nigerian Pastor months after snatching another woman's husband 
She wrote,
"I swear I'm the most useless person when it comes to taking pictures. And thus my team will not let me breathe. So after making me wear this short skirt. They asked me to turn around. Since that day no more photo shoots. This Instagram life is not for me."
Kadiri's diss for social media life comes in the wake of a marital crisis rocking the entertainment industry. Oftentimes, celebrity couples put up displays of love and affection on social media thereby making some of their fans imitate what they see.
On the contrary, these celebrities put up a front to make their fans believe all is well irrespective of the rumours making rounds. The media also becomes the first place celebrities air their marital crisis, this, in turn, makes fans tag themselves as "online in-laws."
READ ALSO: JJC Announces Separation From Wife, Funke Akindele After Six Years Of Marriage
Celebrities such as Funke Akindele-Bello and her estranged husband, JJC Skillz, Chacha Eke Faani and her husband, Austin Faani, Anita Okoye and her husband, Paul Okoye and Toyin Abraham-Ajeyemi and her husband Kolawole Ajewole have been trending over martial crisis.
READ ALSO: "I Don't Want To Die" – Chacha Eke Faani Announces She's Leaving Her Husband For The Second Time