Acclaimed Instagram juju seller, Hauwa Saidu Mohammed, better known as Jaruma, has been exposed once again over her alleged fake life.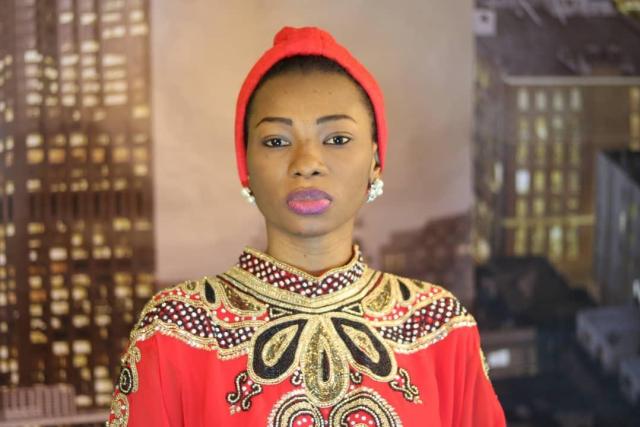 This comes after the 'Goron tula' and aphrodisiac seller shared a video of herself advertising her 'good luck' charm on the grams.
In the video, Jaruma is seen in a luxury apartment. Apparently sending a message that the apartment belongs to her.
A little investigation revealed that the apartment is actually a hotel in Wuse Abuja.
Read Also: Beyonce Thanks Meghan Markle for Exposing the Royal Family
See photo below: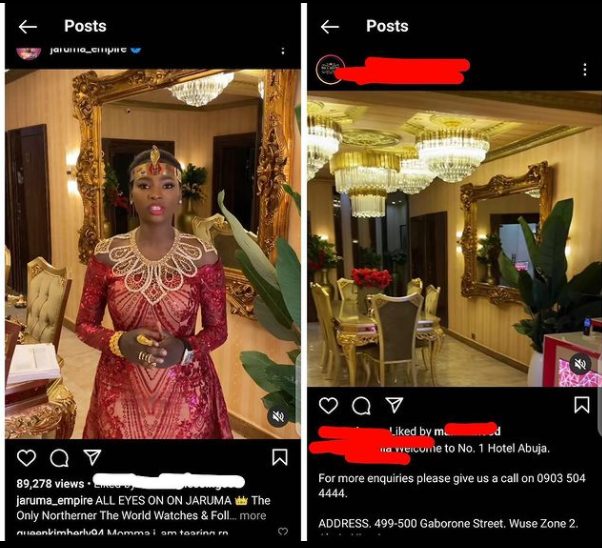 It turns out that the apartment is a serviced apartment located at 499-500 Gaborone street, Wuse, Zone 2 Abuja.
Glamsquad Magazine recalls that Jaruma recently made the rounds online after her former friend turned enemy, Regina Daniels debunked using her love portions.
Jaruma then fired back, claiming if she never used them, she (Regina) should return the products.