Meta is stepping up its efforts to assist authorities in the search for missing or abducted children. The company will issue AMBER alerts on Instagram to assist the public in providing information about missing youngsters.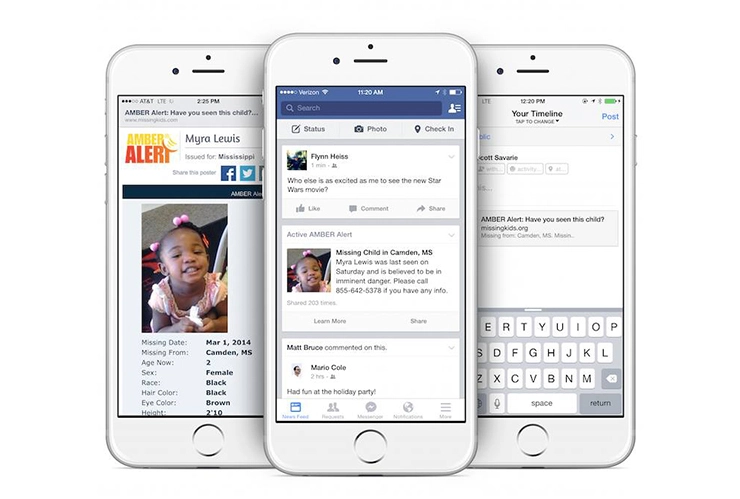 Instagram to Roll Out AMBER Alerts
According to the story by Android Central, the new Instagram AMBER alerts feature will include all the details needed to help users identify the missing children. This feature isn't the first time that Meta has made an effort to help authorities find missing children.
Back in 2015, Meta introduced AMBER Alerts to Facebook, which led to them being able to help in the recovery of hundreds of children. The alerts regarding abducted children are sent to users within the area.
Meta Aims to Help Law Enforcements Locate Missing or Abducted Children
Emily Vacher, the director of Trust and Safety for Meta, announced the feature is rolling out to Instagram just recently. The feature includes photos, descriptions, and even the last known location of the children.
The alerts will also include a button that, when pressed, will allow users to report any "sightings to law enforcement." These results will also be shareable, which can help the word spread even more amongst Instagram users.
Meta Cites Successful Incident in 2020
Meta has also worked with the National Center for Missing & Exploited Children (NCMEC) along with a number of other organizations around the world in order for the feature to be brought to Instagram.
The company has seen progress with its addition of AMBER alerts on Facebook back in 2015. One incident that was highlighted happened in 2020 when a Springfield, Massachusetts, couple saw the Facebook alert, which led to the recovery of a missing girl.
An 11-year-old Girl was Found Due to Facebook's AMBER Alerts
The girl was only 11 years old, and due to Facebook's AMBER alerts, citizens were able to help when it came to locating the missing girl. Due to its success, the company decided to roll this feature out to Instagram as well.
The National Center for Missing & Exploited Children's President and CEO, Michelle DeLaune, said that Instagram was perfect for the AMBER alert program due to the platform being focused on pictures.
New Feature Will be Launched in 25 Countries
DeLaune stated that they know the importance of photos when it comes to helping the public find missing or abducted children. Due to this, they have decided to expand the tool to an Instagram audience.
DeLaune expects them to be able to share photos of missing children to a wider audience which in turn would help increase the chances of finding them.
According to GSM Arena, the feature will be rolled out to 25 countries, including the US, the UK, the UAE, Ireland, Argentina, Belgium, Ecuador, Bulgaria, Australia, Canada, Jamaica, Greece, Korea, Guatemala, Luxembourg, Mexico, Malaysia, Lithuania, Netherlands, Malta, Romania, Taiwan, New Zealand, and Ukraine.