Nollywood actress cum politician Tonto Dikeh has shared beautiful pictures to celebrate Nigeria's 63rd Independence Day celebration today, 1st October 2023.
Taking to her Instagram page, Tonto stated that it's her job to cheer for Nigeria when things are tough and when they're good. To her, it's important to celebrate the country's strength and its people like us.
She pointed out that Nigerians have faced challenges in getting their rights but kept trying. People didn't think they would do well, but they did. They also didn't anticipate growth, but it happened.
Tonto praised Nigerian young people for their wealth and resilience. She also mentioned that she's not only beautiful but also a politician who ran for deputy governor, and her strength comes from celebrating, just like she owes her country a celebration
Captioning her pictures, she wrote:
"NIGERIA OUR COUNTRY, NIGERIA OUR ONLY HOME. It is my duty to celebrate her when she is down and when she is up.

"It's my duty to celebrate her resilience and products which is us as citizens. We have been denied our rights, yet we still strive.

"We weren't expected to succeed, But we did. We weren't expected to grow, But we did…

"Our country was not built for Us to survive but we are LIVING IT UP. Our youths are one of the richest folks out there.

"IF FOR NOTHING, YOU (CITIZENS) ARE EVERYTHING WORTH CELEBRATING …

"I AM NOT JUST A PRETTY FACE, I AM A POLITICIAN, AN EX-DEPUTY GUBERNATORIAL CANDIDATE.

"I owe My strength a celebration today as I owe my country a celebration. TOGETHER WE CAN MAKE NIGERIA WORK".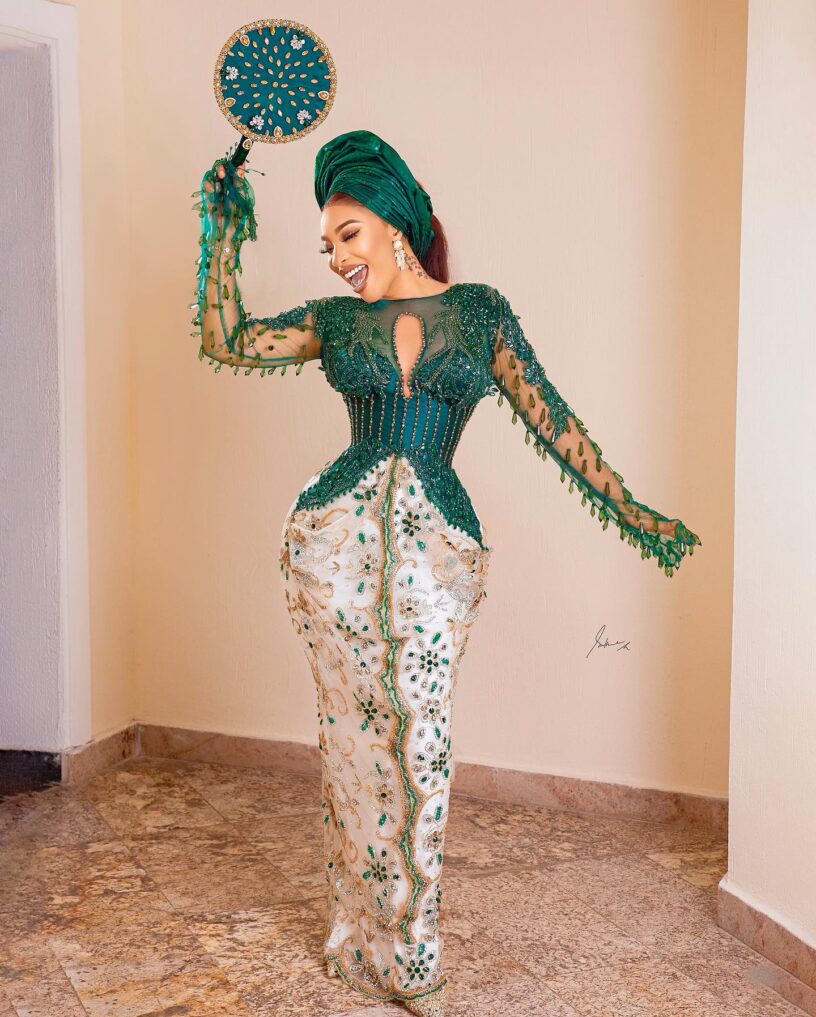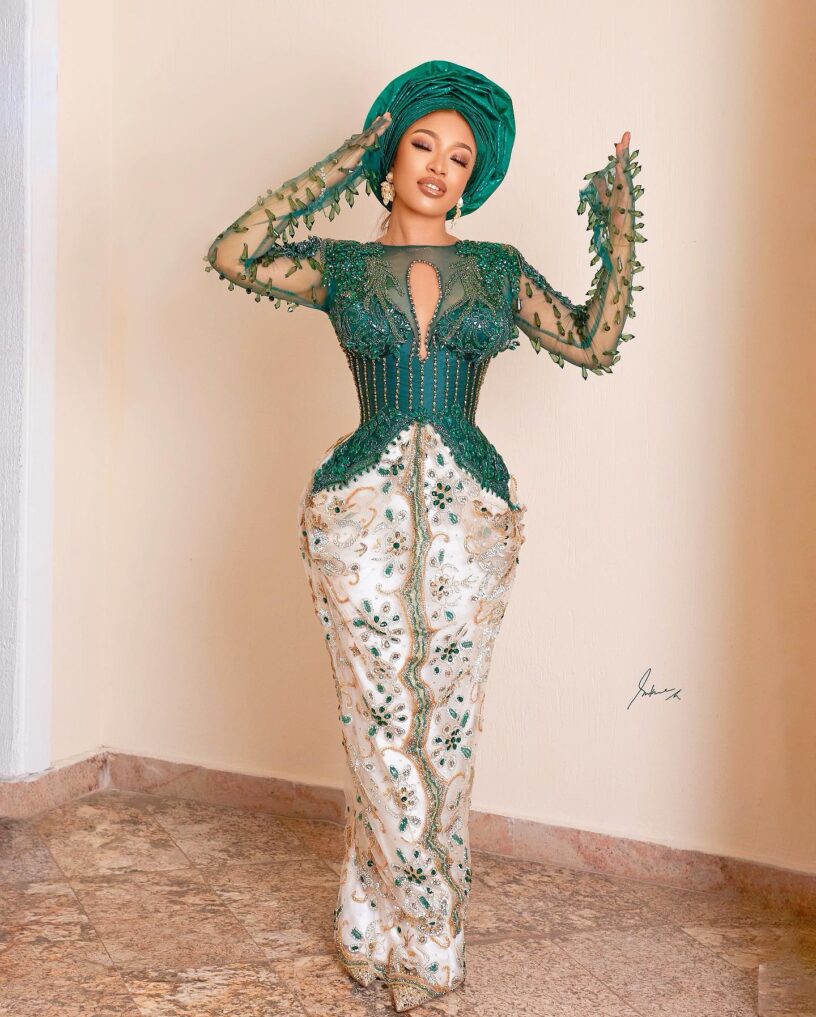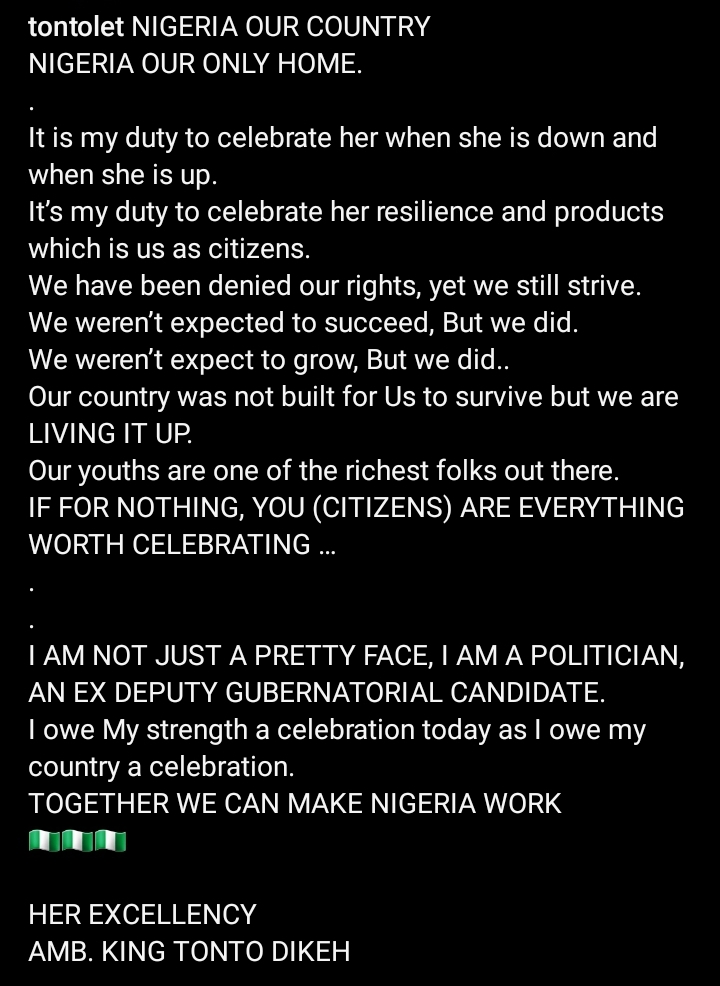 Read Also: Independence Day Special: 6 Amazing Facts About Nigeria You Should Know