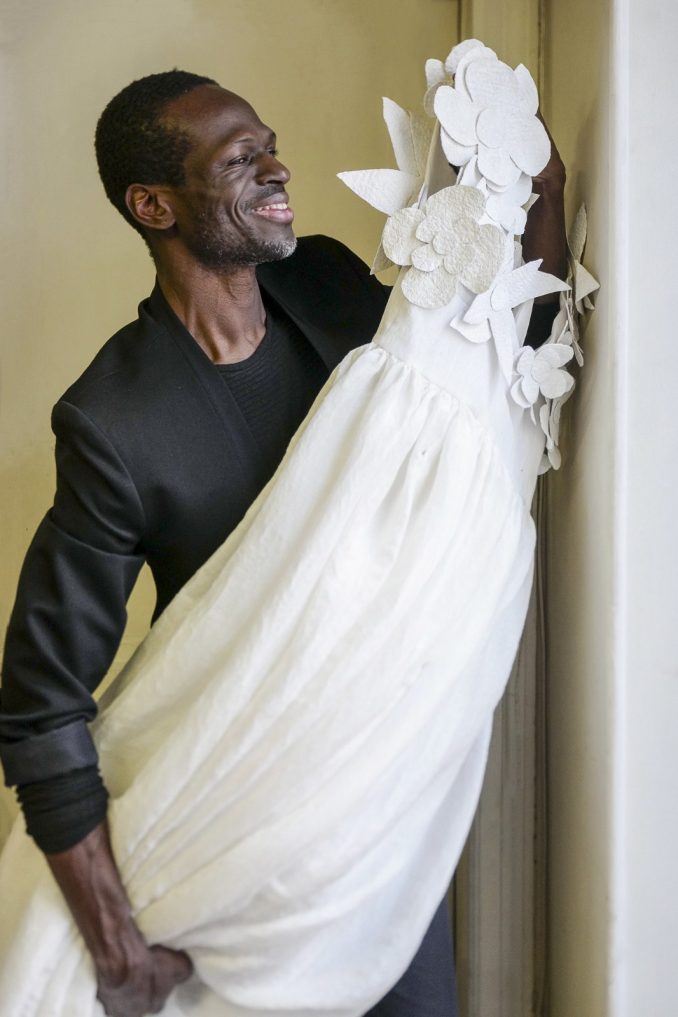 A red carpet favourite of Zendaya and Angela Bassett, Imane Ayissi is making a name for himself for delivering a complex and contemporary vision of couture.
Cameroon-born, Paris-based designer Imane Ayissi has always been something of an early starter. As a child, he used to cut up dresses belonging to his mother, Julienne Honorine Eyenga Ayissi – the first 'Miss Cameroon' following the country's independence in 1960 – to understand how they were constructed. He credits her with having triggered his love of fashion and she has remained his muse ever since: "She's so elegant, not only because of her fashion, but the way she carries herself – she emanates strength and grace."
Ayissi started his eponymous label in 2004 after relocating to the French capital to work as a dancer and model – walking for the likes of Dior, Givenchy and Lanvin.
Although he initially created looks for private clients, he has since gone on to show at several international fashion weeks, including Lagos, Dakar and Shanghai.
He also has showrooms in New York and Paris; and his ready-to-wear cocktail dresses, crafted from Faso Dan Fani (Burkina Faso's national textile), can be found at Alára – frequently described as Lagos's answer to the iconic Colette in Paris.