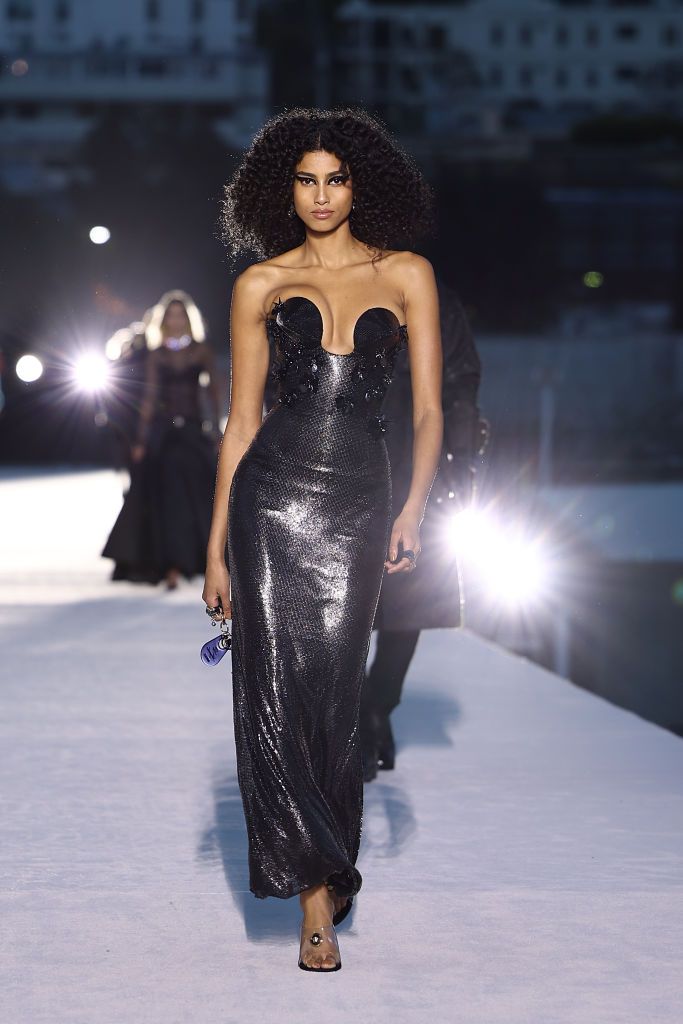 For FW Versace 2023, Dutch model, Imaan Hammam donned a black shimmering dress which was embroidered at the breast pad with black flowers giving the breast cup some kind of beauty not just a plain dress.
As you know, Imaan has been a model for a long time and she has appeared on the cover of Vogue 18 times, four times on the American edition of Vogue. She currently ranks on models.com's "Industry Icons" and was ranked on its "Top Sexiest Models" lists.
Read Also: Self Portrait Fall-Winter 2023 Ready To Wear Collection
Versace resurrected 90s motifs and made an impression with a collection of outfits that pay homage to the past. Little black dresses, hourglass-effect waists, mini silhouettes, tube dresses, maxi sleeves, opera gloves, floral prints, and an endless number of pieces that leave behind the 2000s trends that we have seen so much of in the last year, and who present a collection that makes us wonder if we should dig into our turn-of-the-century wardrobe.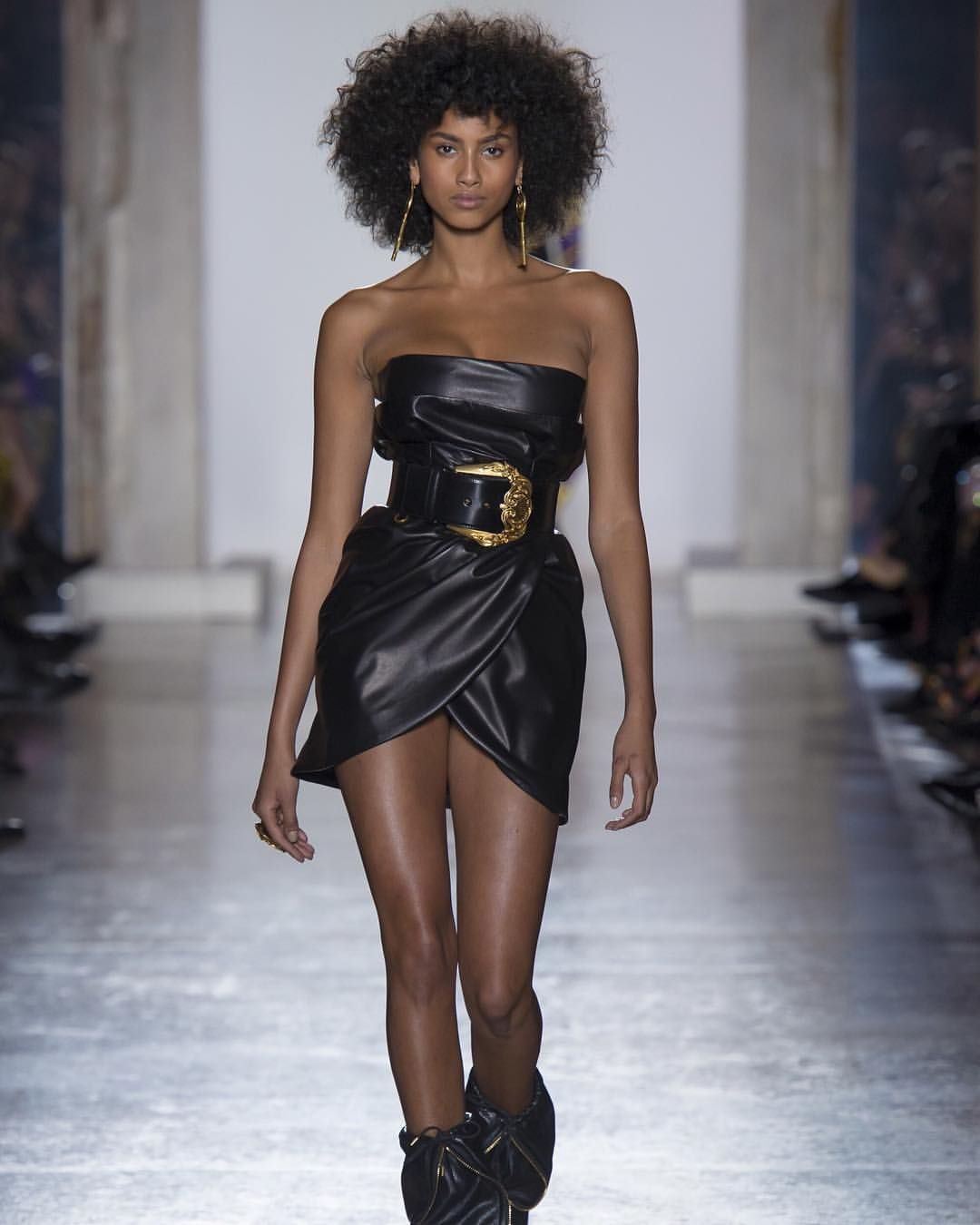 Dua opened the show in a cut-out jacket and slashed skirt adorned with multicolored versions of the house's distinctive safety pins, and finished it in the even more recognizable chain mail, dipped hot pink for the occasion.
Read Also: Vivienne Westwood Fall-Winter 2023 Ready To Wear Collection
Versace kept things young and fun in between, showcasing basketball silks and pajama sets in the archival Medusa design and the new La Greca print, and accenting with the patterns: a handkerchief top here, a bikini top there, and as patchwork on loose faded blue trousers. There were logo tees for first-time buyers.
The color scheme was pure pop: a lengthy run of Miami neons was bookended by portions of black, with a brief segue into collegiate crimson featuring what appeared to be Versace's first varsity jacket.
See video from the event below;