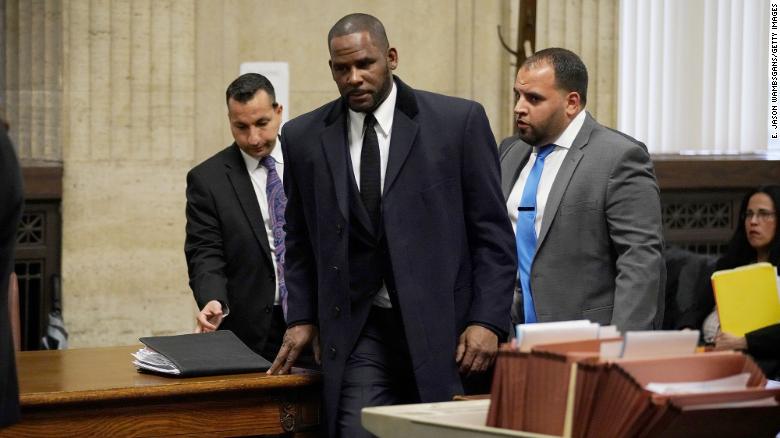 Singer R. Kelly was previously found guilty on federal charges that could have sent him to prison for a very long time.
As a result, Cook County prosecutors in Illinois have dropped state sex crime charges against him.
According to Cook County State's Attorney Kim Foxx, the Illinois charges of aggravated criminal sexual assault and aggravated criminal sexual abuse, which involved four accusers, are being dismissed in part due to the jail terms he already faces as a result of his federal convictions.
Kelly was charged in federal courts in New York and Chicago after Foxx's office filed charges in 2019, according to her office.
The controversial R&B artist received a 30-year prison term in his federal case in New York after being found guilty in 2021 of federal racketeering and sex trafficking crimes.
Kelly was found guilty of many child pornography crimes in federal court in Chicago in 2022 and cleared of others following a hearing that featured anonymous testimony from a woman who said Kelly had sexually assaulted her and recorded the encounters when she was as young as 14.
The Cook County state's attorney's office stated that Kelly faced a minimum of 10 to 90 years in jail for that conviction, but a sentence has not yet been announced in the latter trial.
"I understand how hard it was for these victims to come forward and tell their stories. I applaud their courage and have the utmost respect for everyone who came forward," Foxx said in a news release.
"While this may not be the result they were expecting, due to the sentences that Mr. Kelly is facing, we do feel that justice has been served," Foxx added.