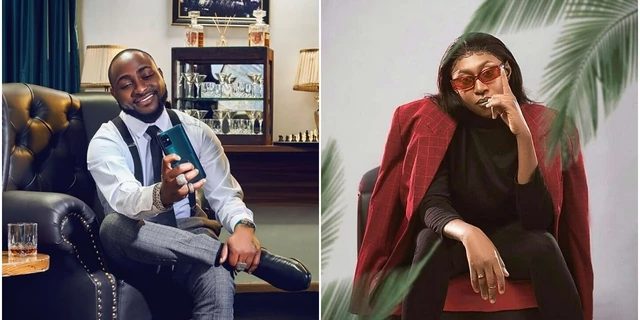 Following the on going 1 million naira trend brought by Davido Nigerian Singer, Cynthia Morgan has taken to her Instagram story to express her disapproval with it.
Davido who took to his Twitter page on Wednesday, November 17, 2021, where he asked his loyal fans to send him money.
Read Also:Toke Makinwa In White Is Always Fabulous
"If you really rose by lifting others and you are asking for one meter publicly, then your boys are ungrateful. Make all of una lock up. Poor things," she wrote.
The singer also shared her thoughts about Davido compelling fans to celebrate him.
Read Also: How To Revamp Old Clothes
"If you have to compel people to celebrate you, it means there is nothing to be celebrated."