Idia Aisien is a Stunning Zamunda Beauty at Coming 2 America Premiere.
When you think "stylish women," we're pretty sure that Idia Aisien comes to mind.
The international model, actress, and TV Host attended the Coming 2 America Movie Premiere which took place in Nigeria on Friday, and as usual, she didn't disappoint on the red carpet.
Check out photos of her stunning look!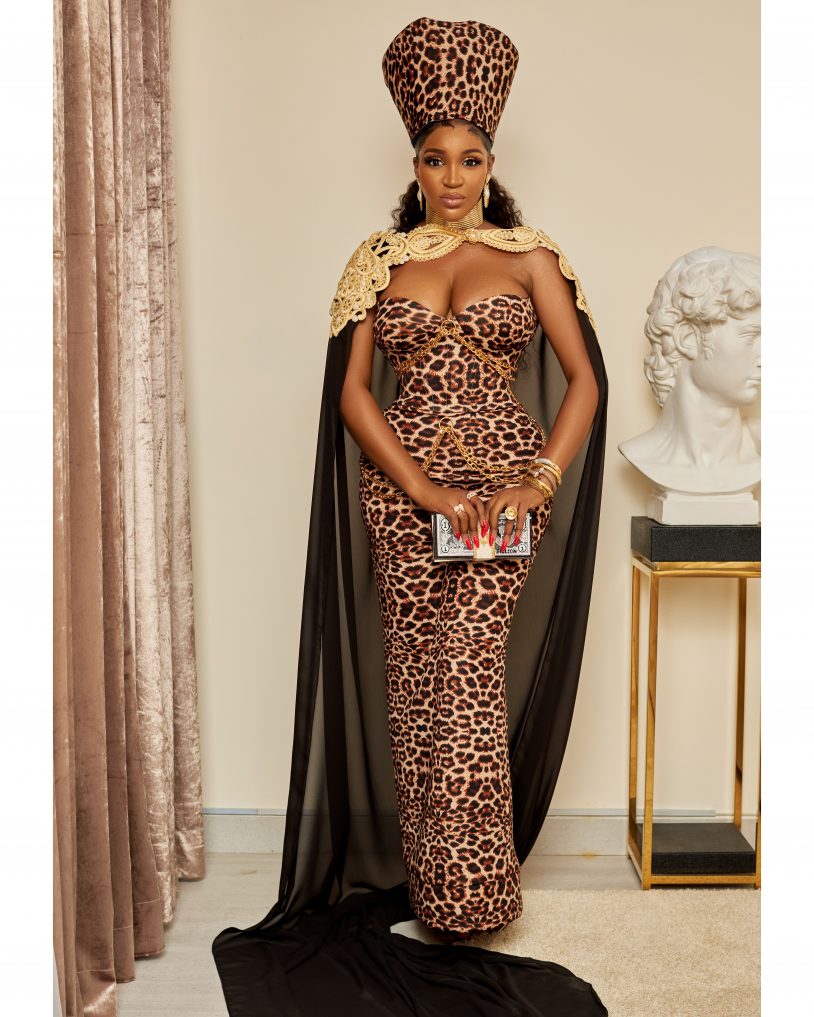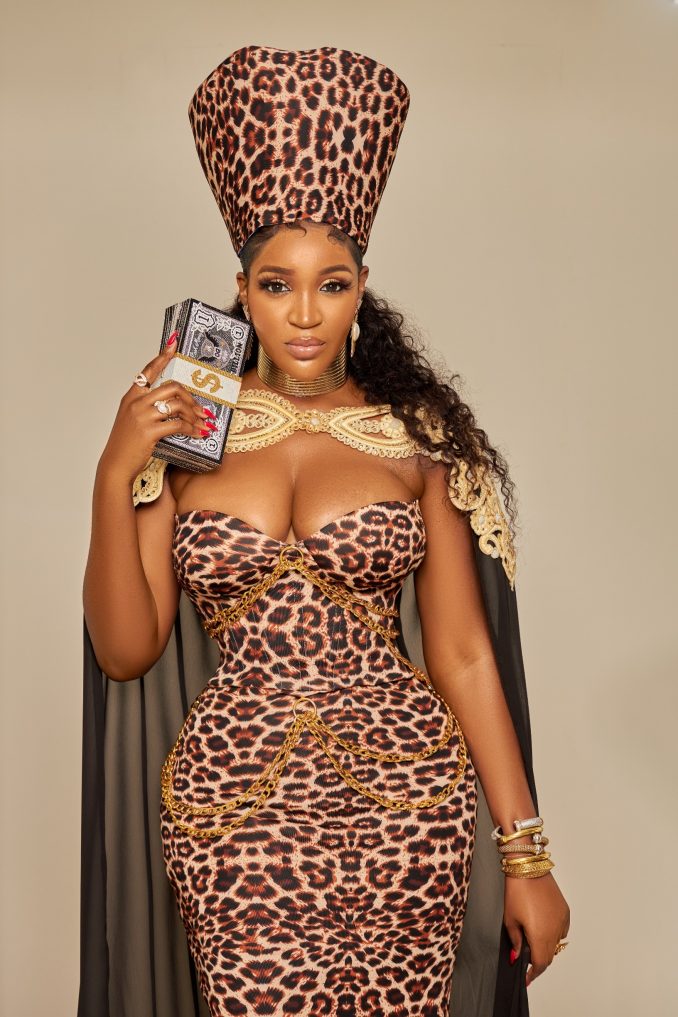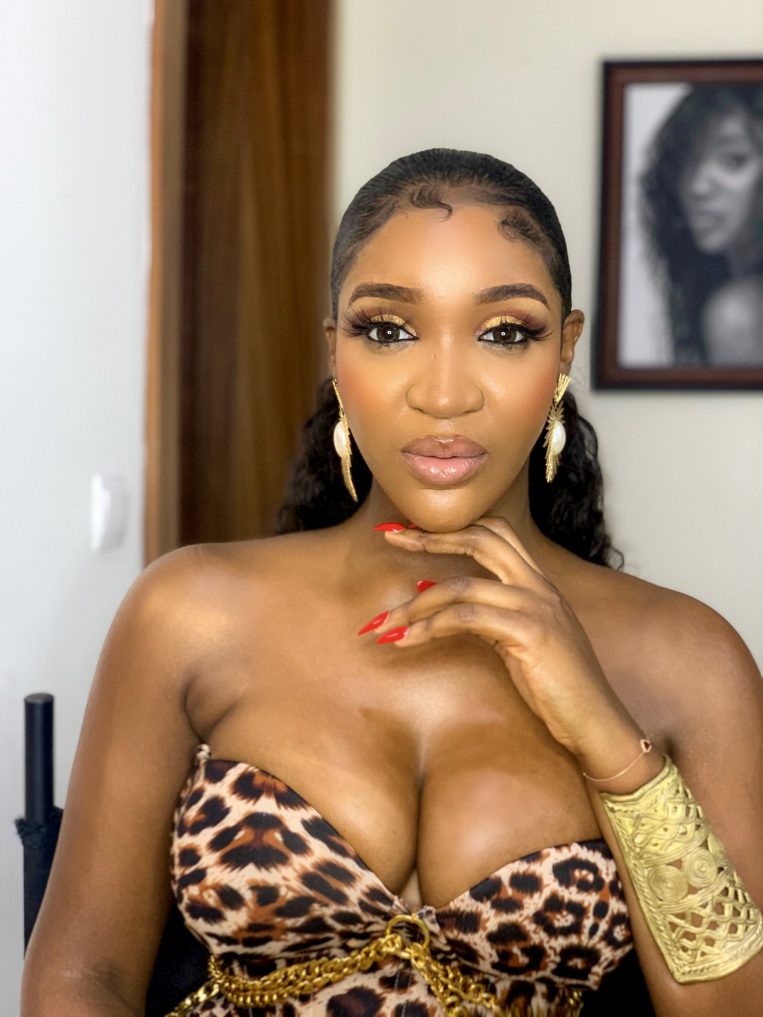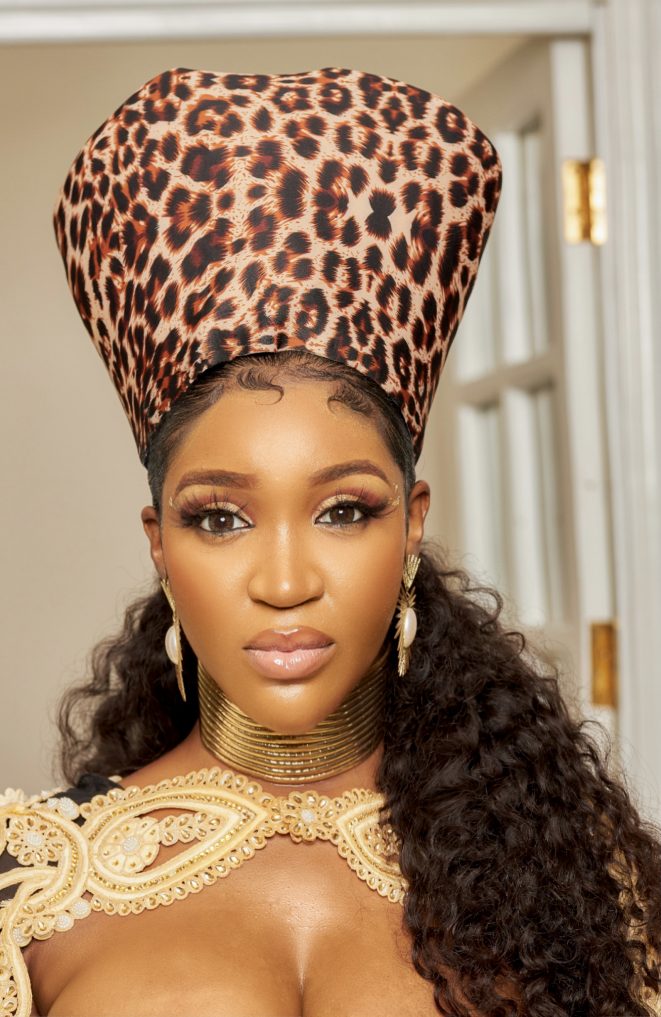 Hair: @ferdinandshair
Outfit: @ppoizn Styled by : @dami_oke
Make up: @ameriecode
Photography: @tobi.olajolo
Award-winning TV Presenter,  Idia Aisien is not just a pretty face on the screen, you might recognize her from her shows on Spice TV and her Instagram photos.
Asides being a media girl, Idia Aisien is also a Model, Style Influencer, and Philanthropist.
Here are 14 things you should know about her as she tuns a year older.
1. Idia Aisien was born on July 4, 1991, in Lagos to a Cameroonian mother and a Nigerian father. Her father, Joe Aisien was a popular businessman who was into wine and spirits.
2.  She is the last child of her parents twelve children and she hails from Edo State.
3. She landed her first modeling job at the UNICEF Charity Fashion Show at age 15 and got signed to Beth Models.
4. She attended Atlantic Hall Lagos before moving to the United States.
5. She has a B.A in Journalism with a minor in Business Administration from American University in Washington, DC. She also has a Master's Degree in International Public Relations and Global Corporate Communications from New York University.
6. She began modeling professionally in New York during her Masters.
7. She has worked with top global companies like Discovery Communications, Fox5 News, The AARP Foundation, and the Foreign Policy Initiative. She also worked for the United Nations and had a successful career with Atlas Mara; a financial services company.
8. As a Model, Idia worked on campaigns for LAN Airlines,  BMW, Black Opal, Nivea and Sway Hair. She also modeled for U.S. based designers like Alice + Olivia,  J Brand, Cashhimi, Samantha Pleet, Jovani, Evelyn Lambert, Danny Nguyen, Sarah Bacchus, Undecillion by Rachel Walters, Nikki Angelique.
9. She has also walked the runway for an impressive list of notable designers at New York Fashion Week, Lagos Fashion and Design Week and Arise MBFW.
10. In 2015, Idia made the decision to join the entertainment industry full-time. She quit her job and kicked off a career as a TV presenter.
11. She has hosted a number of shows including The Mega Millions Lottery on Silverbird TV, You Got Issues, Rock the Runway and Style 101; all on Spice TV.
12. She is currently a Business News Anchor on Arise TV
13. Idia launched her NGO, the IDIA project in November 2018.
14.She was a nominee  for The Future Awards in 2018 For On-Air-Personality of the Year (TV)