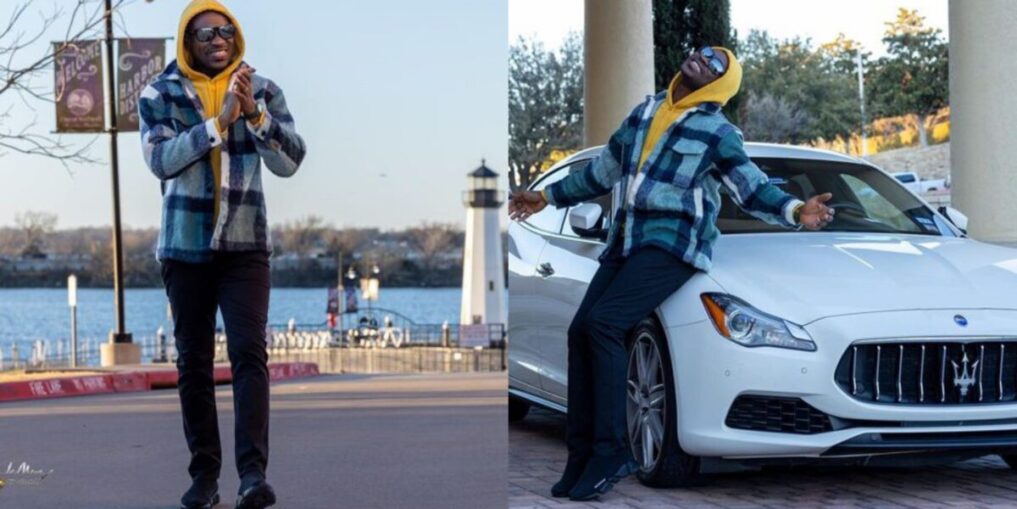 Nollywood actor, Lateef Adedimeji reflects on his humble beginning ahead of his birthday celebration on February 1st.
In a lengthy post on his Instagram page, the talented actor disclosed that he was once paid N5000 for a lead role.
Lateef said that the journey and story of his life have never been smooth but his inner Abeokuta and Lagos spirit never gave up.
Read Also: Lola Omotayo sweetly celebrates daughter, Aliona on her 10th birthday
He recounted how he was just a helpless young boy who does his things and made people laugh unintentionally.
However, the unintentional act opened doors for him as he was picked up in secondary school by a non-governmental organization.
He wrote:
A small story of "NA WHO GIVE UP FUCK UP"

The journey and story of my life was never smooth but this Abeokuta Born and Lagos bred boy never gave up!

Memories of the very beginning, when the journey started. I was just an helpless young boy who does his things and make people laugh unintentionally, go the point that I was picked up in secondary school by a non governmental organization whose main aim is to train young people majorly through acting, dance and music. Memories of when I gained admission into the university and still didn't give up, I remember the days I skipped classes to follow this dream of mine. To the year I graduated from UNI 2007/2008 this stubborn boy still didn't give up.

Memories of the days I borrowed money to go on movie set, borrow clothes to wear on set even though I wasn't getting paid, I remember begging for money and food to survive.

Memories of the multiple times I got rejected insulted. Ridiculed and bullied that ACTING is not my career path and that I'll never make it in this field that I choose.

I remember the times I almost gave up on myself and the career. I remember crying endlessly and told myself it's better to die. Memories of the times I walked hours to get on set and rehearsals when I had to be a camera boy. Wash Oga's Cars.

Them the times I finally started getting paid 1k, 2k, 5k for a lead role. I remember receiving the payments with so much joy, happiness and gratitude.

This journey of mine being just a little boy with big dreams to becoming the Superstar that I am today has come with a lot of challenges ad stories untold. I'll tell the whole story some day to inspire one or two.

I am grateful to God for the journey so far, for his grade and mercy.

This little story of mine is to let you know that your dreams are valid. No matter what it is you are going through right now. As long as you do not give up, you will get there. It might take time and I know waiting isn't easy. But hang in there and keep doing your best. You will make it, God will come through for you and you will laugh last.

Happy birthday in advance to me".
Read Also: Actress, Eniola Ajao unveils her twin sister on their 40th birthday