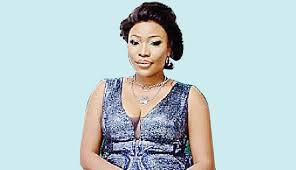 Nigerian actress, Doris Ogala has taken to her Instagram page to clarify the rumors of her being separated from her husband.
Read Also: Ka3na's Video Stirs Cosmetic Surgery Rumors
The actress who revealed that she is still in her husband's house on Tuesday 11th, January 2022, wrote;
"It has come to my notice that the posts I made about not staying in marriage by force was misunderstood by some people/bloggers/website and they have written that my beautiful marriage has crashed,
"Let me state here that I am still married and give God the glory and lay may marriage at his feet. I hope this clarifies the misunderstanding. I still dey husband house. Thanks."
See post below;
It would be recalled that the actress had earlier dropped a hint that she was single which created the rumors in the first place.