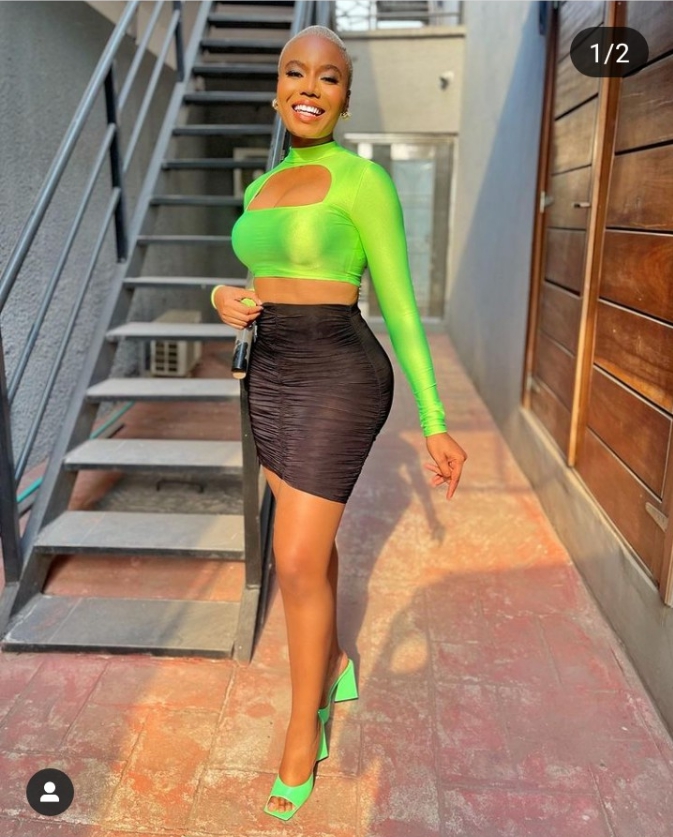 Nollywood actress, TV presenter and host, Nancy Isime has taken to her Instagram stories to address the alleged rumors going around about her having a sugar daddy.
The story which was brought to light by Instagram blogger, Gistlover has been the talk of today as Nancy was accused of not just having an affair with Diogoli Micheal, but he is responsible for sponsoring her recent trip to Istanbul, Turkey, including other benefits.
Gistlovers also alleged that Nancy Isime and her cohorts were responsible for the marriage crash of Diogoli Micheal and his wife, Roseline.
In a lengthy post on her Instagram story, the multi-talented actress opined that every successful Nigerian woman should add the title 'Ashawo or Olosho' to their name, especially Nollywood stars.
Read Also: Gist & Rumors: Nancy Isime's Sugar Daddy Revealed; man behind her Istanbul trip
The star said she had long expected the breaking news because there had been too much positive news about her online.
According to Nancy Isime, the sad part of the news is not about tearing her apart but deceiving millions of young women that they cannot succeed without succumbing to predators.
Read Also: Meet Nigerian Music Stars With Mega Businesses
In her words;
"If you are a Nigerian woman with plans to be successful, please add these names to your plans so it does not surprise you when it happens. 'Ashewo, olosho' especially if you decide to be an actress, it is an automatic naming ceremony, if you like be a virgin. I knew the breaking news was coming, there has been too much positive news about me online, not everyone like that.
Once your name drives traffic, the propaganda begins with or without evidence but listen, I refused to be bullied by patriarchy. Sad part, if I haven't even scratched surface yet. God just started just started with me and yes, it is easy to say ignore until you are on set filming till 11pm, on the phone constantly working towards the season premiere lunch of your show amongst all the other obligations for brands you work with and future projects.
Literally, mentally and physically exhausted and trying to make something out of your life only to check your notification and it flooded with comments calling you out of your name. I am talking about .thousands of comments. Like I said, since we can't sue a faceless account we at least deserve concert proof of the allegation laid. Dig it up and let us see, not just resort to calling names and trying to bully me into silence and out of fear and restricting my comments so no one can see, then screen munching same comment for clout.
Glad this fuckery happened on international women's month, the bias towards women will be broken until then. We stay grinding, sad part it is to them, they are tearing down one woman but what they don't know is they are telling thousands and millions of young women that they can never make it without succumbing to predators. Thereby influencing them negatively and opposing them to these predators and their pimps, who tell them, this is what your role model does, so you have to do it if you want to succeed.
That is how the cycle continues, am fully aware that the media will drive any propaganda they want but I will do my best in breaking this bias no matter how much I am challenged. 10 years from now, we will look back at time where females entrepreneurs are referred as prostitutes, unprovoked and laugh.
Until then, we go dey succeed dey go. Allow me to reintroduce myself, my name is Nancy Isime, actor, multiple award-winning host, CEO, NIP, studios executive producer and creator of the Nancy Isime show. Any other title is yours not mine".
See post below;