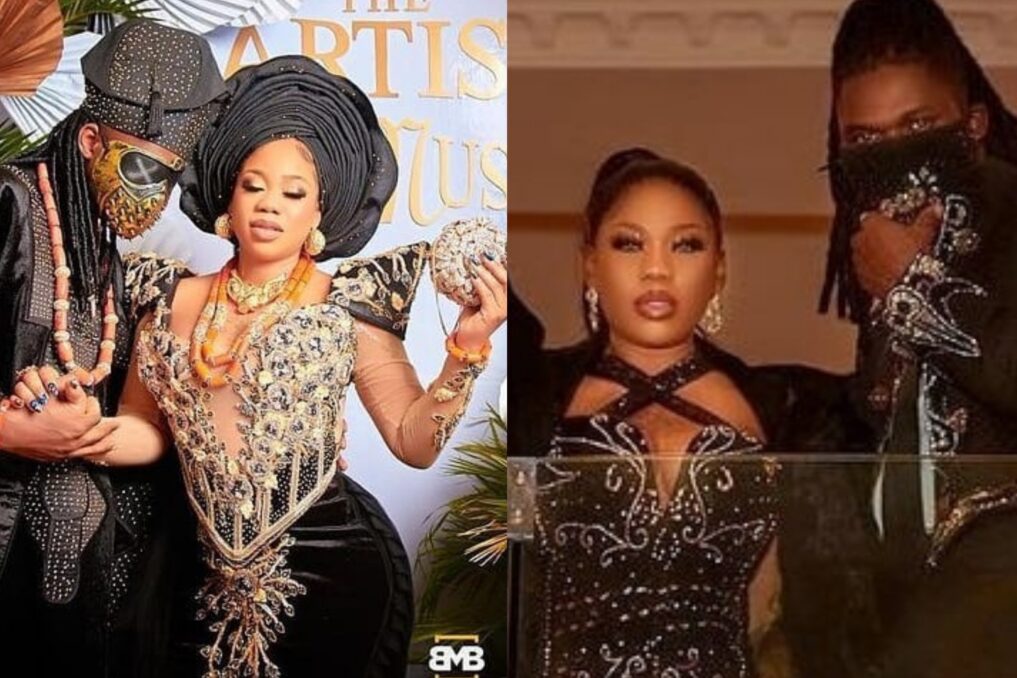 Segun Wealth, the husband of celebrity stylist, Toyin Lawani has left online in-laws bewildered after her shared cryptic posts on Instagram.
The photographer, known as Dee Unknown on Instagram, shared a series of posts on his IG that alluded to a marital crisis.
He expressed that he has been putting forth his best efforts for love to thrive and has been wearing smiles in public to maintain the appearance of a perfect relationship. However, he wonders how much longer he can continue pretending, considering he's not getting any younger.
The father of three added that he can't keep fighting any longer as he needs to find another type of peace and focus on himself more.
"Love is pain, I mean love is a scam. It's just so sad how I always try to be big and hide behind my skin every single time for love's sake. How much I hear the sound of blood rushing and how I try to calm my emotions. Giving my best for love to work. How I put up that smile in public for a perfect relationship but how long do I really want to do this for?

"Man is not getting any younger for such.

"Perfect picture, perfect video all in the eyes of the public and fans but the heart is in ruins.

"Please don't call me to order I'm broken".

"Can't keep fighting this longer I just need to drop everything and find another type of peace. Focus on myself more. There's nothing in pleasing anyone for love's sake, cover face say it's @deeunknown I'm tired.

"I be doing too much to keep this relationship. Water should just take me away. Water should just wash me for a new start. I've been scared to start over but this pain is too much water has dried up my glans.

"I'm sorry I'm tired can't keep pretending I'm okay".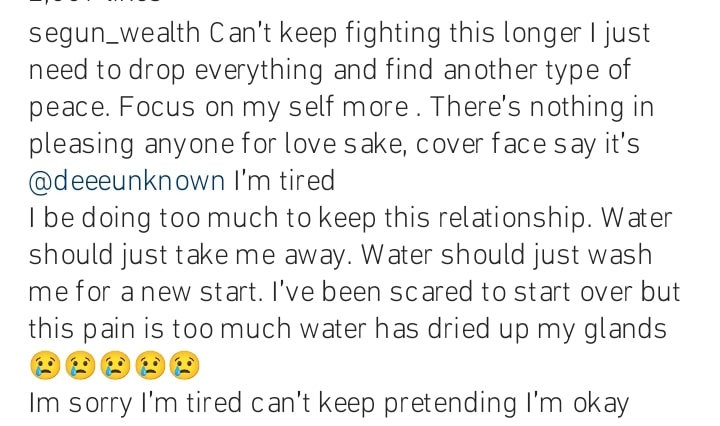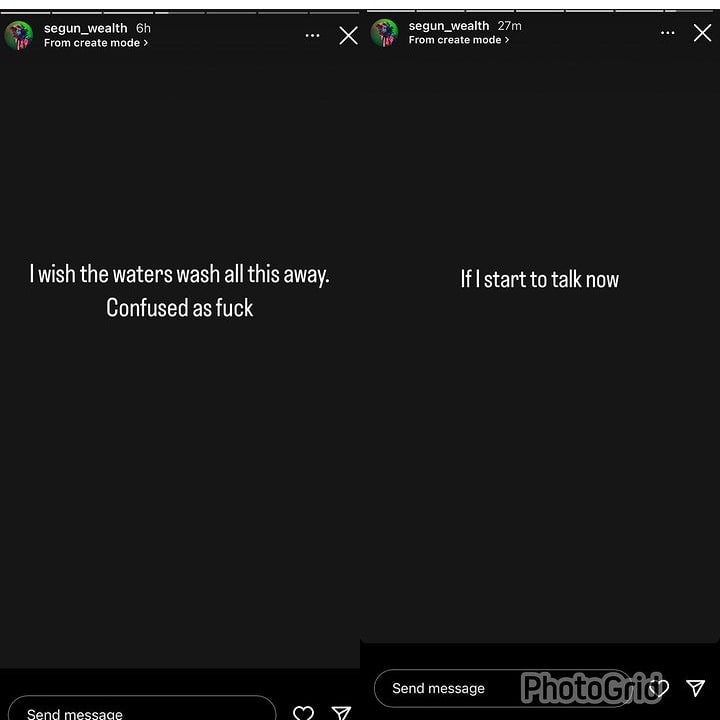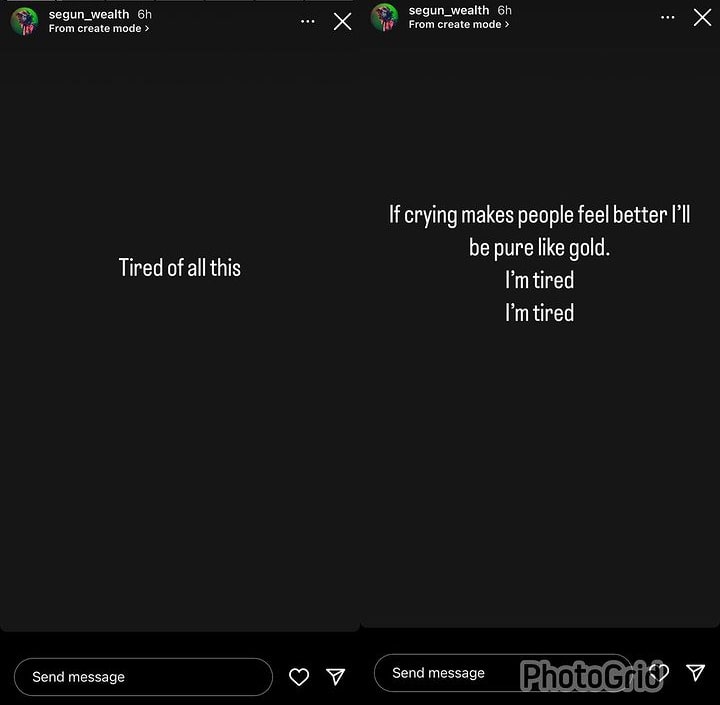 The alleged marital crisis comes as a surprise as the couple recently celebrated their second wedding anniversary last month and even hosted a dinner for their close friends and family.
Read Also: "Single mum of two" DJ Cuppy laments over her new status after break-up with fiancé