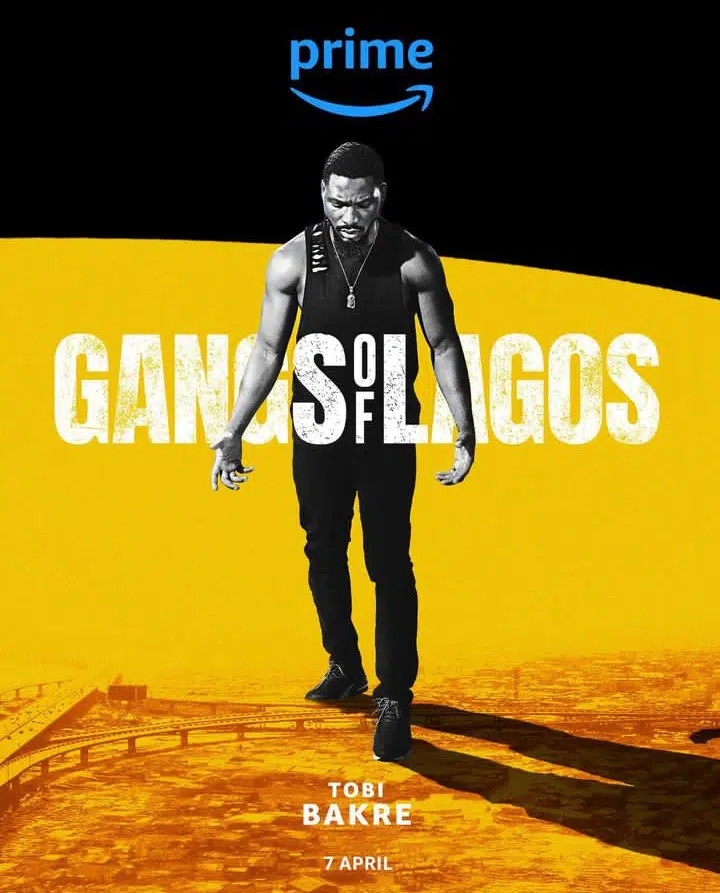 Reality TV star and actor, Tobi Bakre has opened up on his challenges while playing the role of Obalola in the recent Nigerian blockbuster, 'Gangs of Lagos'.
Tobi Bakre, who is most known for his participation in the reality show Big Brother Naija, most recently portrayed Obalola in the film "Gangs of Lagos."
READ ALSO: "I don't joke with my dad" Actress, Bimbo Ademoye reveals what will happen if her dad cries on her wedding day
Obalola, the movie's street king, had a difficult childhood that left him emotionally scarred.
Tobi said that the character required him to break down his mental defenses and be vulnerable, which made it a difficult role for him to play.
He explained that men typically construct walls and plan for tragic outcomes, but for this role, he had to be open and vulnerable.
In his words:
"For "Gangs of Lagos', that was challenging because like for the first time… you know as guys now, we build so many walls like you are ready for all the possible sad outcomes in life mentally. Like you don't know it but… I was now playing the role of a strong guy but then in the same movie, he had moments when he had to be vulnerable. Bro, I had the toughest time. I had to tear my walls down.

"You know those plastic [herbal bitters] drinks na? I drank two within the space of five minutes. I just felt like I drank water because I didn't feel anything. I was listening to the saddest music. This is the song I always remember from Gangs of Lagos, the Celia song by Tiwa Savage. It is a very emotional song. I wasn't trying to fake it [my role]. I needed to be actually sad, I needed to be there. So, I was putting myself in the scenario of this character.

"I was self-reflecting. There was a graveyard right in front of where we were shooting. So my head was in different places. find eventually, we shot that scene. after we shot it, and they said 'cut', everyone stayed quiet. find people in the background were sobbing. It was almost as if for that moment everybody forgot that we were acting and some people were actually tearing up.

"It [the character] leads sometimes like my wife now when I got home initially… Hardly, anger is the last emotion you can get but my fuss became shorter. On the road I'm driving, my fuss is a bit shorter because of this character I'm currently infusing. So, after the whole thing, I had to just ease out".