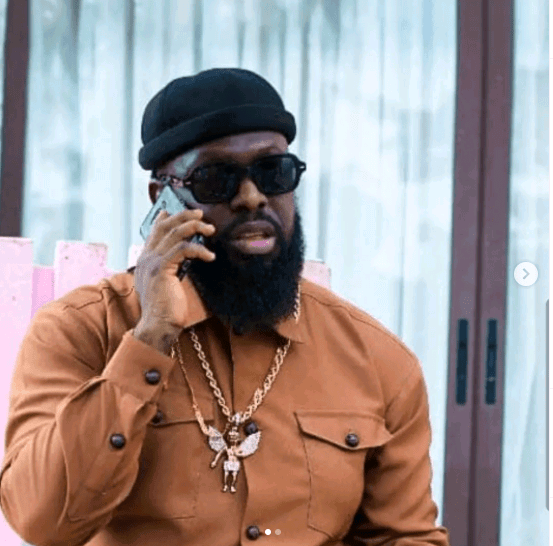 Nigerian artist, Timaya has broken silence on alleged 'hit and run' incident that was made known yesterday by a lady on Twitter.
Glamsquad Magazine had earlier reported on the hit and run incident which was brought to the attention of Nigerians via the micro blogging platform, Twitter.
Read Also: Lady calls out Timaya over hit and run on Twitter
The lady shared that the singer hit her sister's car and when he was confronted, he went ahead to hit her sister as well. She shared that her sister was at the hospital right now in serious pain and she messaged him on Instagram to do the needful but he blocked her after reading her message.
Read Also: Ronke Tiamiyu Drops Jaws In Stunning Gown
Today in a clip shared on social media the singer was seen taking out of his home while being surrounded by police officers.
In an Instagram live video, the singer narrated his own side of the story sharing that he never hit the lady and ran away but rather he hit her car and when she came down to challenge him he asked her to give him her number so they could speak later and he suddenly saw 4 men rushing towards him so he ran back into his car slammed the door and tried to zoom off while she was hiding his side mirror and she fell. Timaya further shared that he asked his boys to go to the hospital to check on her but this morning he was told they had filed a police statement on the case.