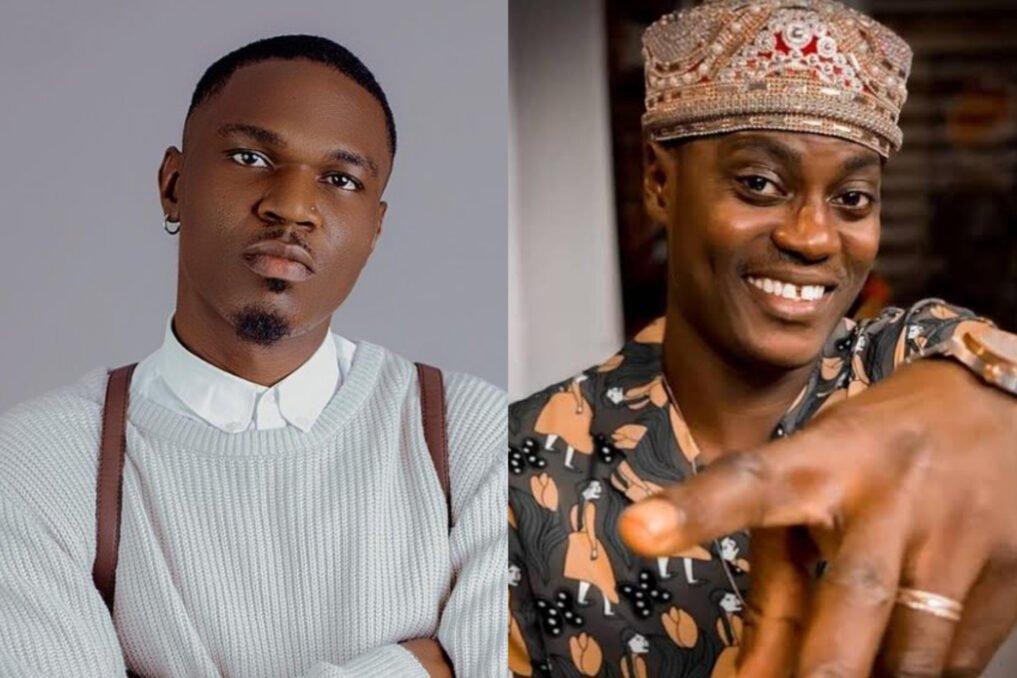 Afrobeat singer, singer, Oludipe Oluwasanmi David better known as Spyro has penned an emotional tribute to remember his late mentor, Olanrewaju Abdul-Ganiu Fasasi better known as Sound Sultan.
Taking to his Instagram page, the "who is your guy" crooner noted that he misses Sound Sultan and cannot count his blessings without him.
Spyro reminisced on the good deeds Sound Sultan did for him and went on to acknowledge the significant role he played in facilitating his achievements.
He also expressed pain that Sound Sultan is not alive to witness his success.
Read Also: "It's a joke to compare Wizkid and Davido" – Singer, Spyro opines on who is more successful
"I MISS YOU mentor …I cannot COUNT MY BLESSINGS without you.
Today thoughts of how you fed me, clothed me and accepted me when nobody did came rushing back  I remember a night we were to go for an event and I as usual came so unkept and fashion-less but while others laughed me, you went up to your room and brought your cloth down for me to wear.

"I wish you are here to see all that is happening . I remember how I would always tell you I would make you proud and it's sad you ain't here now .Thank you for all you taught me and did for me …TILL WE MEET AGAIN ,rest on in power #SOUNDSULTAN 

Read Also: "From zero to owning a Property" Singer Spyro acquires two mansions for himself and business partner