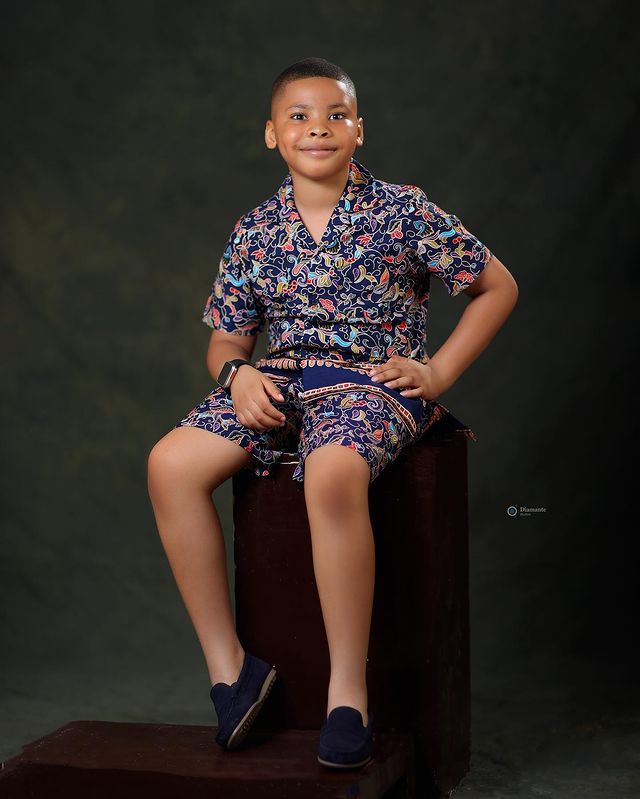 In honor of Lotanna's 7th birthday today, Precious Chikwendu, Femi Fani Kayode's ex-wife and mother of their children, has sent a letter to him.
The former beauty queen wrote a long statement on her Instagram page praising her son's intelligence.
Precious remarked on how her son's strength, intelligence, and other qualities continue to wow her.
She continued by mentioning how she had to continually remind him that he is no longer a child.
Precious Chikwendu reflected on his first kick at birth and how he has remained cute and kind over the years.
"I can't stop gushing over you my Lotanna.
From your very first kick till now, you remain adorable and everything sweet.
You obviously are tired of my lousy screams of admiration and hype. Happy you know I am your biggest fan and the one who will go the ends of this earth to keep you focused, happy and growing in God's grace. I accepted that responsibility with my full chest and since then I grew super powers. Thanks to you for making me a mum.
I am proud of you, your strength your heavy intelligence amazes me. To me, you are not 7. You sound 18 most times and I have to remind you that you are just but a kid which has now become our inside joke.
Young son, I love you and I am super proud of you….
7th year is blessed and will be a brick for so many more beautiful years of your life. Ikenna, Jidenna and Tobenna are proud you are their big brother.
Happy Birthday My LoLoLo @argorn_ffkjnr".
See post below;