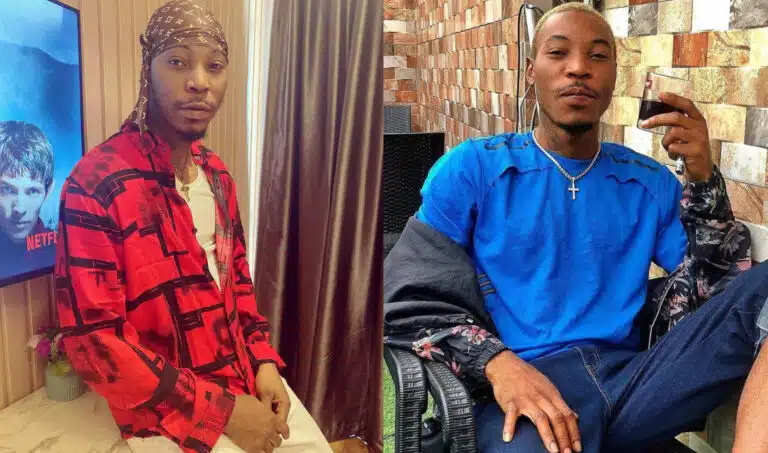 Nigerian artist, Solidstar whose real name is Joshua Iniyezo, has once more recounted his near-death experience as a result of drug abuse and addiction.
The Delta-born celebrity shared on his Instagram page on Friday how his addiction to hard narcotics nearly cost him his life.
The artist went on to advice his fans to stop drugs or 'smoke igbo' if they can't stop.
He wrote: "I almost lost my life because of ice, Pills and cigarettes.
#stopdrugs if you can't stop them all, smoke Igbo."
This is not the first time Solidstar has opened up about his drug-related experiences.
Solidstar revealed in a post in 2019 that he had overdosed on drugs.
He also stated that the incident a few days ago caused him to bleed.
The Afropop star also apologized to anyone who was harmed as a result of the incident.
"There is a thin line between life and death," the Afropop artiste wrote.
"The incident that happened a few days ago showed how fragile I am by the overdose use of drugs that led to me bleeding in an attempt of a couple thought process. Sincere apologies to whomever i might have hurt 'but hey love is the sweetest and slowest form of suicide."
"Drugs are kind of cool I mean, they are cool before they wreck your skin, your life, and your family. That's when they get uncool. It's actually a very narrow window of cool."