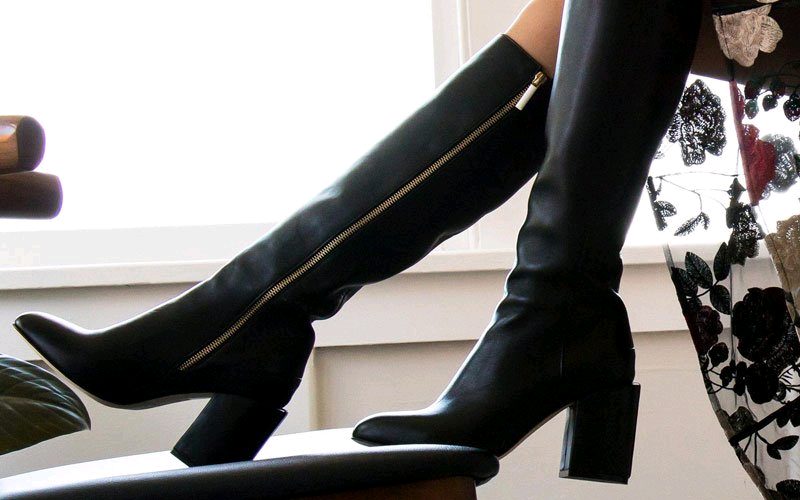 Knee high boots can never go out of style, its has been invoke since the early 80s.
It has a way of looking good on anything you wear; gown, skirt, e.t.c.
Read Also: Nigeria Celebrities With The Best Fashion Sense
Here are unique ways you can rock your knee high boots this year;
1. High boots with plain skit
Hot would be an understatement! You would look HOT!
2. High boots with oversized shirt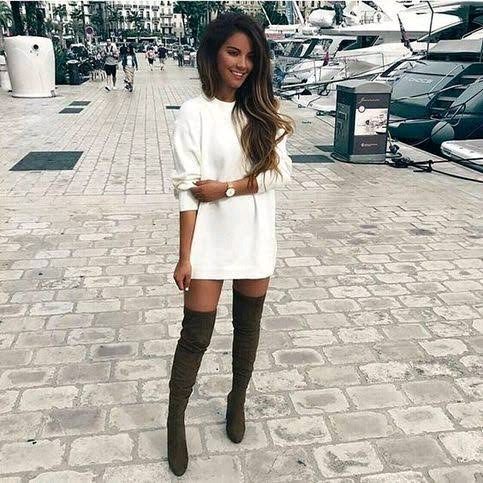 This is a very sexy thing to wear most especially if you want to go and see your boyfriend.
3. High boots with coat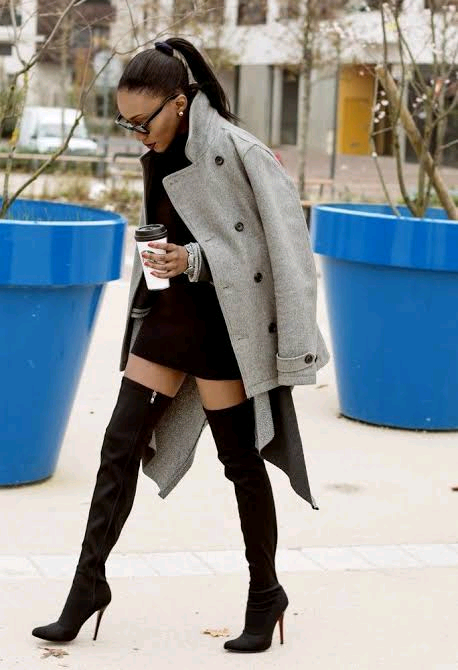 Amazing is the exact word to be used for such an outfit, exceptional indeed.
4. High boots with oversized hoodie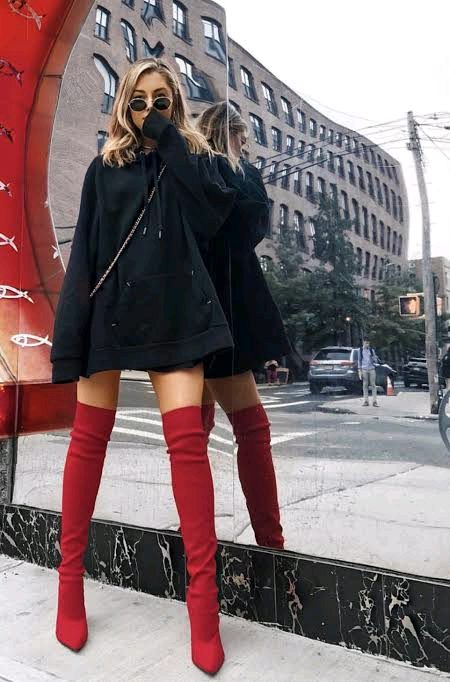 Red is indeed a dangerous color as it would make you look dangerously hot!
5. High boots with mini gown
That the way you should look this year, beautiful and sexy! Try  something new!