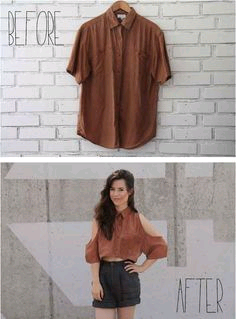 A lot of people throw away their old clothes once they are done with them, they feel the clothes is now too old fashion for them to wear.
However, there is a way to convert that tired looking cloth into something to die for.
Make a sexy two piece outfit from an over sized shirt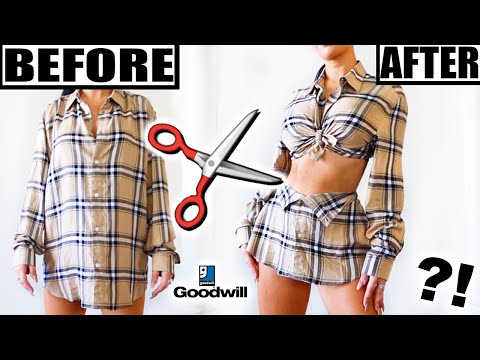 This one in particular is the cutest.
How to make
1. Get an oversized T-shirt cut below boobs length something you can tie.
2. The below part of the shirt, make a little adjustment to it (let it be your waist size) then viola! You have got yourself a two piece outfit!
Read Also: How To Rock Out Your Pant Trouser
Turn That Old Jeans To Something Unique
OK let me let you know no jeans is old enough to dispose.
How To Make
1. Get a jean over size or not cut it by the side, get a lot of office pin and begin to clip it together, you have got yourself a stylish jeans.
2. If your not a fan of dirty-jeans you can bleech your jean, giving it a new color.
Read Also: How To Combine Your Outfit Colors
3. Get a jean with a very sharp razor, place the jean facing up then begin scratching with the razor blade you find that it is removing bit by bit. When you get your desired crazy jeans then you stop.