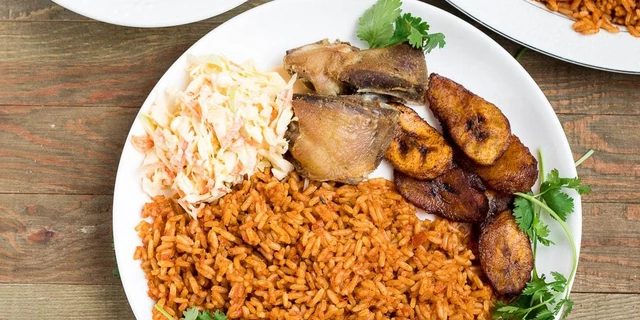 Ever wondered why Nigerian jollof rice taste different than every other? Here are a little tips on how to make a unique jellof rice:
Use butter
Butter adds flavour to jollof rice, instead of using only vegetable oil, add butter when frying your onions, bay leaves, seasoning, tomato puree and pepper.
READ ALSO: Squid Game: South Korean Company Sues Netflix Over Traffic Surge
Quality of rice
The best quality of rice makes your Jollof rice sweeter. One of the best kinds of rice to make your Jollof is basmati rice.
Wash and drain your rice well
Wash away all the starch from your rice, that way you will get an actual result.
The perfect pepper mix
The perfect pepper mix contains red bell pepper, scotch bonnet, garlic, ginger, onions and fresh tomatoes.
READ ALSO: Fans Scared As America's Got Talent Judge Howie Mandel Lands In Hospital
How to prepare:
Get the pan that you will be using to cook your food, add butter in it allow it heat afterwards you add your pepper mix. Put your rice cover and allow to cook, your jollof rice is ready.