These days, dating apps are extremely popular. Most dating apps work on the same principle: they assist you locate potential mates who might bring some romance into your life.
I don't have a problem with dating apps if individuals use them responsibly.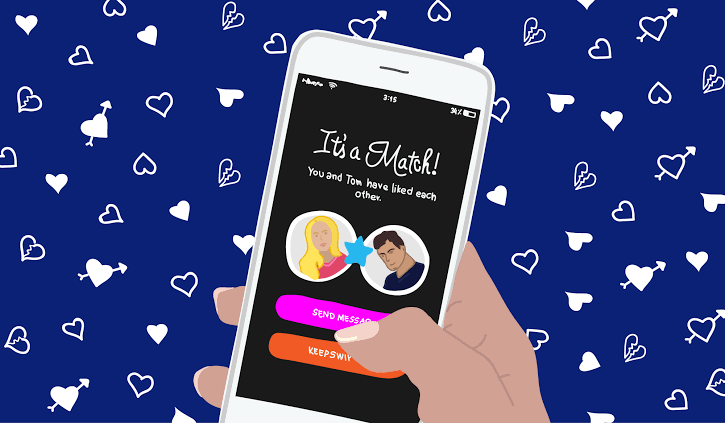 Apps for anyone other than themselves come and go. Hinge, Bumble, Christian Mingle, eHarmony, JDate, OK Cupid, Senior People Meet, Wingman, and Zoosk are just a few of the many dating apps available.
Some people merely use these apps to get a little sex in their lives. That's fine if that's what both parties want. However, in order to be really content, we humans require emotional relationships, so obtaining one should be your first priority.
There are more "serious" applications that demand a monthly fee and claim to use science to match you with someone you'll like, as well as free dating apps.
The type of app you should use to discover love is determined by the amount of time you're ready to devote. If you pay for the service, the weeding out process should be relatively effective. If it's free, you'll be the one to do the first weeding. There are still matchmakers who work with you one-on-one if you have a lot of money to burn.
You might also consider utilizing a dating app that caters to people who share some characteristics with you. Some apps, such as Our Time and Silver Singles, cater to an older audience. Apps like BlackPeopleMeet.com and BlackSingles.com cater to African Americans, whereas LatinAmericanCupid.com caters to Latinos.
Fitness Singles, BiCupid, Military Cupid, Dating4Disabled, and PositiveSingles are just a few examples of niche dating services with self-explanatory names. You'll boost your chances of finding someone you really enjoy by assisting you in identifying other singles who have something in common with you.
Metropolitan locations, where there is a greater pool of single individuals, are frequently more suited for dating applications. If the majority of the individuals on your dating app live far away, it's useless. Before you choose an app, see which ones appear to have the most users in your area.
Also, inquire about which dating app your friends prefer. You won't waste as much time being interested in people who aren't suited because of the distance you'd have to go merely to have a cup of coffee together if you do some early study.
Slow down, be deliberate, and look at more than just profile photos.
For many, the ability to swipe away is the most tempting feature. When one of these people has 10 minutes to kill, swiping takes the role of Candy Crush.
But, with so many people believing that this is more of a game than a serious endeavor to discover true love, what are the chances of success? That's especially true because some of the people swiping are in committed relationships – they're searching for a safe way to cheat, not to start one.
Slowing down is the key once more. Instead than wasting your time swiping, take the time to read the profiles of those you meet online. Do this even if the person's picture doesn't appeal to you.
Do this even if the person's picture isn't particularly appealing to you. You aren't a casting director or a fashion magazine editor. You're seeking for attributes that go beyond the obvious. If you can convince yourself of this, utilizing an app can become more enjoyable.
The perils of dating apps, both physically and emotionally
I used to be concerned that the risks of meeting complete strangers were too big for app dating to be considered acceptable. However, with so many people now actively participating, the danger, while still present, diminishes. In other words, as the number of individuals who use these apps increases, the proportion of weirdos decreases. But keep in mind that the "weirdos" are still around.
Another concern highlighted by these apps is the threat they bring to current relationships. If you're having a disagreement with your partner, you're not going to a singles bar to see what other options are available. But how about launching Tinder and swiping for a few minutes? These apps can make it appear as if changing partners is too simple. As a result, rather of working on a relationship, many people resolve to leave.
READ ALSO:How To Overcome Loneliness Through Conversation Without Your Smartphone
In some cases, the relationship couldn't be saved, but if yours is rough, I recommend making an honest effort to sort it out before you start swiping.
When it comes to different types of dates, keep in mind that you can make a fantastic impression even if you don't have supper planned.
Getting a drink at a brewery would suffice. Miniature golf, as well as going for a walk in the park, bowling, or meeting at a Starbucks, are all inexpensive activities.
Some people go on a lot of dates as a result of dating apps, which can lead to a lot of money being spent. And, because the male is usually the one who pays the bill, this can be a financial strain. Even if you usually split the bill, it might build up over time.
Perfect in every way
A word regarding the type of image you share on the internet. It has been proven that an action photograph obtains a higher positive response than a static photograph. Furthermore, a profile photo showing you doing something you enjoy provides two pieces of information: what you look like and what you want to do.
This isn't to say you shouldn't take the finest photo you can of yourself playing golf, for example. If you're feeling fancy, you could even pay a professional photographer to shoot a picture of you swinging a club. Simply make it an action shot rather than a still shot of you staring into the camera like in your high school yearbook.
At a tourist attraction in Greece, I saw a young lady snapping a variety of selfies. These photographs were clearly for a dating app based on the way she was posing. She was being astute because the lovely backdrop was far more interesting than a blank wall. So, think before you click while snapping a photo for a dating app.
It's important to remember that life isn't a Twitter feed. Nobody is going to be able to provide you with a continual stream of funny dialogue every day. Many nuanced aspects go into making someone a good spouse, and appreciating these attributes takes time. So, although I'm not advocating against using apps to locate dates, I am advocating against allowing the app to mentally sabotage your prospects of turning a date into a spouse. Slow down when it comes to actually standing side by side, no matter how quickly your fingers can swipe.