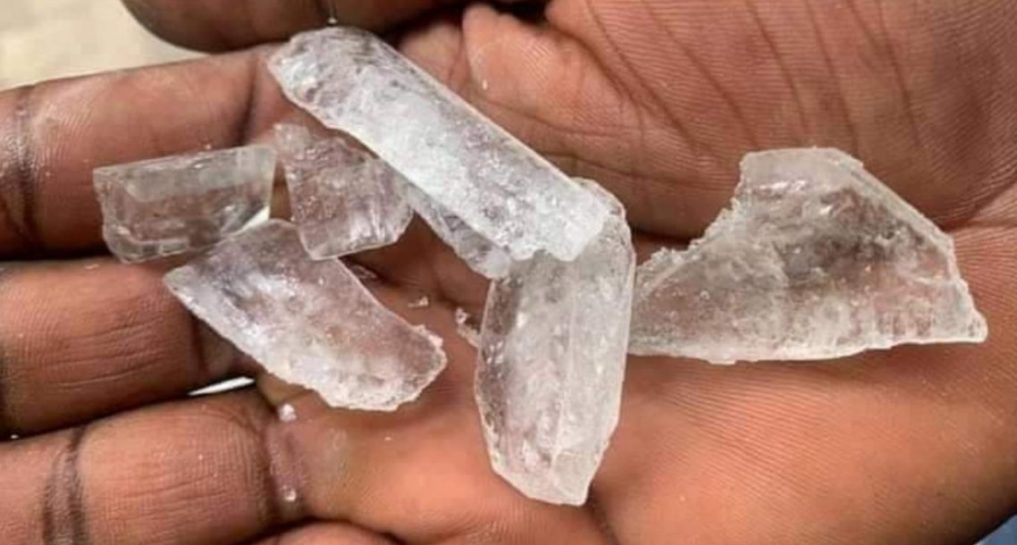 Senator Andy Uba has taken to Facebook to suggest on how the consumption of Methamphetamine Hydrochloride, popularly known as "Mkpuru mmiri", can be eradicated in Anambra state.
He wrote:
One of the greatest threat today in Igbo land especially in our dear state, Anambra is drug abuse among youths.
Various community youth leadership in Anambra State have adopted flogging anyone found to be taking the MET (Mkpuru Mmiri).
The question has been, will such beating solve or stop someone that is already addicted to that?
Read Also: YouTube bans vaccine misinformation
My view is that we should embark on advocacy, reorientation and rehabilitation programs among other things as approach against the new threat from consumption of 'Mkpuru Mmiri'. The government and civil society organizations should lead this strategy.
In Anambra State, the state Ministries of Health, Youth, Women affairs, LGA etc should synergies and coordinate the advocacy, reorientation and rehabilitation of youths on issue of Mkpuru Mmiri menace.
In Anambra State, we have in existence, a well organized local community administrative system(Town Union). Community administrative system in Anambra State remain a major infrastructure through which the above listed State Government Ministries and Civil organisations can effectively manage the growing 'Mkputu mmiri' abuse in the state.
The rehabilitation content should accommodate training them on various skill for productivity purposes.
Read Also: Digital Underground's Shock G Cause of Death Revealed
We can not be facing such challenge and the state govt agencies that should initiate intervention will be busy in Awka while the labour force of the state is under threat due to drug abuse.
You cannot separate the growing consumption of Mkpuru Mmili from violent crime that is creeping into our state.
There is need for the government to takeover the narrative on the issue of Mkpuru Mmiri in the state.
If Awka is too busy to look into the happenings in various communities, why not devolve powers to LGAs who are closer to the people?
I therefore, call for new policy regime in confronting this threat as flogging mkpurummiri users won't solve the scaring challenges in Igboland?
– Senator Andy Uba (Facebook)
Read Also: These 10 Real Facts About Yul Edochie Will Surprise You