Microsoft's Windows 11 operating system includes various built-in features that many people are unaware of, one of which is UAC, or User Account Control, which is essentially a security mechanism.
It basically prohibits illegal changes to the computer from being made without the authorization of the administrator or the computer's owner. It is triggered anytime a user, program, or service attempts to update any files or settings on the machine.
When the action is triggered, a popup labeled "User Account Control" will display on the screen with all the details about the changes being performed and requesting permission from the administrator to proceed.
There are several methods for enabling and configuring the User Account Control feature on your computer, but in this step-by-step instruction, we will demonstrate how to enable the UAC feature on a Windows 11 PC using the Local Security Policy editor.
How to enable User Account Control in Windows 11
Step 1: Open the Local Security Policy application on your computer. For this, press the Windows + R keys on your keyboard, and in the Run window that opens, type "secpol.msc" and hit the Enter key.
Step 2: When the Local Security Policy app opens, click on the "Local Policies" from the left-side pane and then select the "Security Options" folder.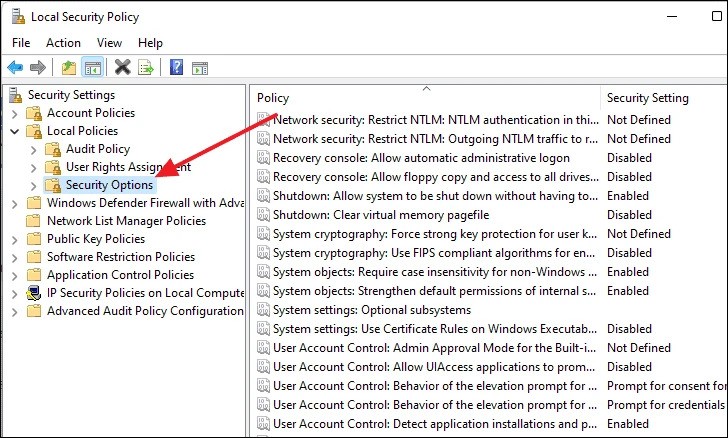 Step 3: Now, on the right side, scroll down and look for a policy named "User Access Control:  Run all administrators in Admin Appr…" and then double-click on that policy.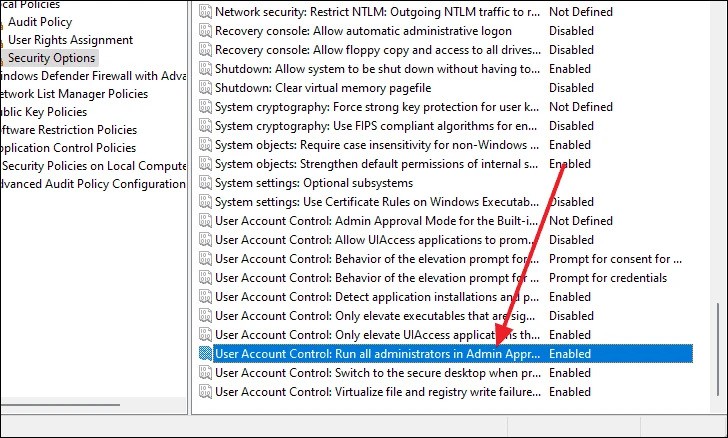 Step 4: When the new window opens up, click the "Enabled" radio button and then click on the "Ok" button.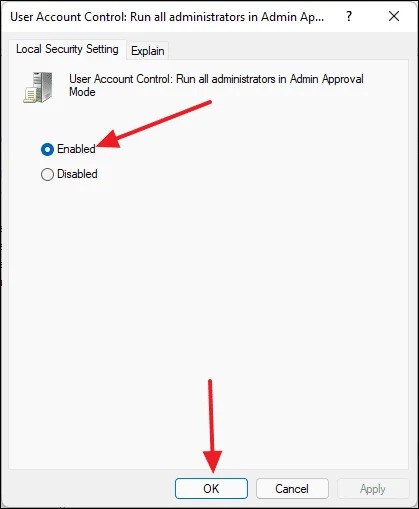 On your Windows 11 machine, you have now successfully enabled the User Access Control feature. When UAC is activated, Windows 11 prompts for approval or the credentials of a valid local administrator account before launching a program or performing an action that requires full administrator access.