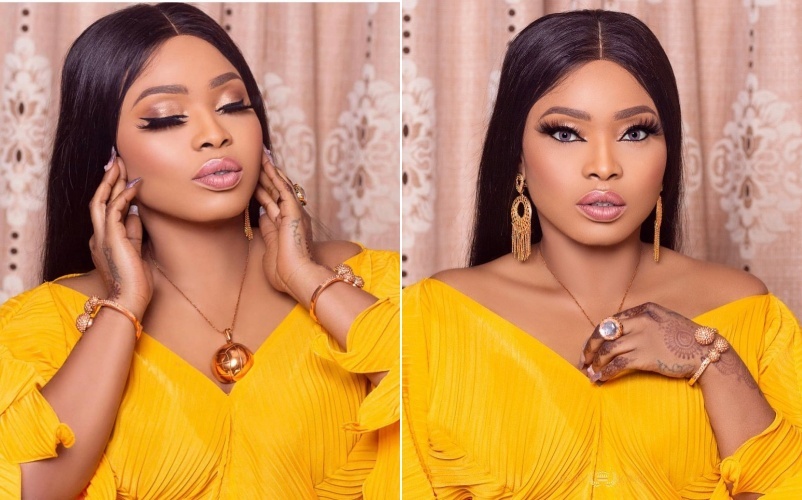 Actress, Halima Abubakar has revealed that a popular Nollywood actress burnt her skin after they had an altercation.
The actress while exchanging words with a troll who body shamed her revealed that a colleague had poured burns on her.
The troll had warned the actress to stop bleaching and fix her teeth. The troll commented;
"Stop bleaching and fix your teeth".
Halima Abubakar lashed out at him, saying that if she insulted him, everyone would think she was nasty.
She said she wouldn't worry about stuff like this because she would still use her cream.
The burns one of their favorites sprayed on Halima were actually bleaching, as Halima revealed.
She wouldn't take her down though because Halima won't benefit from it.
Halima put an end to the troll by saying that she isn't their favorite killer.
Halima added that their favorite is also struggling with her own issues.
She wrote:
"You think is bleaching. I dey clean burns your fav poured on me. Bringing her down is of no use to me. Sit down. Am not yor fave. Your fav can kill. She is battling her own. My skin should not be your business. So I will keep ignoring Incase I no longer talk about it. Ignore you forever".

"If I insult you now. You will call me rude. Shit like this don't worry me. Still going to use my cream".