Non-fungible Tokens (NFTs) have exploded in popularity in the previous year. Many people have become overnight billionaires by selling digital assets on the blockchain, with the market value reaching $17 billion in 2021. But the question now is, how can anyone else do the same? How can one tell the difference between NFT projects that will succeed and those that will fail? Is it even conceivable, or is it just a stroke of luck?
The Most Successful Projects
One way to gauge which project will become successful is to look at past successful projects, and what they have done to achieve such a high valuation in the market. One prime example is the Bored Ape Yacht Club. BAYC is a 10,000 PFP (profile picture) project, with the current floor price of 147 ETH, which is worth around $420,000. While these numbers are quite impressive, many do not even know that these NFTs were all initially sold at 0.08 ETH.
There are a few things that BAYC did to achieve such a massive success. First thing they did was that they did not push the initial mint price so it would be too difficult for people to participate in. At a price of ETH 0.08, it was a fair launch for everyone, and anyone could get in if they wanted to. There was no pre-mint, no team allocation and only 30 NFTs were used for marketing purposes. More than that, they actually have a very interesting utility behind it. The team at BAYC are event organisers that make parties and events for their holders all around the world. This also inherently provides buyers with a chance to be in a community. One that eventually all the big celebrities got in, like Eminem, Rihanna, Lebron James, Martin Garrix, and more.
Crypto Punks is also seen regularly as one of the relics of the industry. They have the legacy, and image as the ultimate NFT to be owned by many in the space. Now NFTs are typically really difficult to individually value, but many would look at the floor price as a bare-minimum indication for the price of any given NFT. The definition of the floor is the owner who is willing to sell their NFT in the collection for the lowest price. Now the interesting thing about crypto punks in this case, is that there are 10,000 in the collection, with just over 3,400 different owners, and not a single person in the entire world has put their piece up for sale. Which means that there is NO floor price for crypto punks as of the time of this article.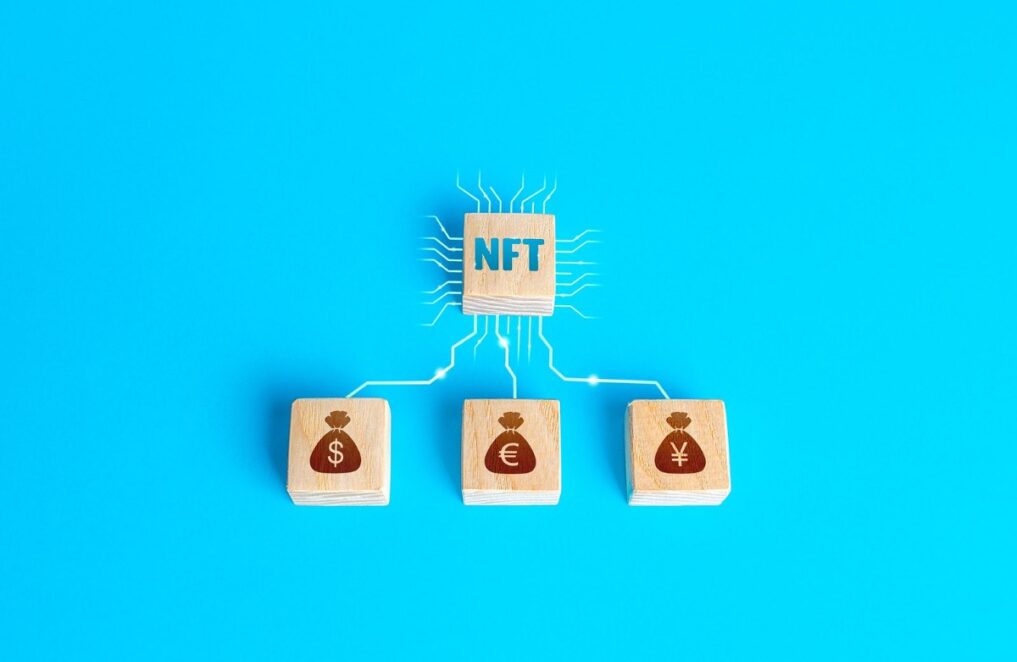 Nonetheless, one could make the argument that they were just "early" or "lucky", however, in many other ways they were pioneers. People now obviously care about the heritage and history of the NFTs, and they care about culture in the space, and that is what ultimately boosts the value of any piece of art. Not just digital collectibles.
How One Gets In The Next Biggest NFT Project
Now that a few historical examples have been set out, one could use some essential factors that would carry on with new projects. If you would like to find the next big project, the first step is to hunt for projects that share the same characteristics as the successful ones in the past. Which in this case would mean 10,000 PFP collections like BAYC, and Crypto Punks. Look for ones that have a historical, or cultural significance. Ones that have really good backing from companies, and notable people, and look for ones that have an interesting value-add and utility. Given all these in mind, one could draw the conclusion that a project like High Sloth Society would become the next big NFT drop. This is a 10,000 PFP collection launched by Heritage DAO, and operated by Crayon DAO, who are backed by Animoca, Brinc and Luna PR.
They have massive cultural significance, as they have bought an ancient artefact that was put up for auction by the oldest private museum in South Korea to save them from bankruptcy. Now a percentage of the interest of those artefacts would be redistributed to the NFT holders. This is revolutionary as now people are using NFTs to buy what money could not even buy before. In their efforts to preserve culture and heritage, they have donated 51% of the ownership of those artefacts back to the museum.
They are also allowing their holders to be a part of an exclusive community, with a lot of exclusive events they are planning and hosting globally, like BAYC, in partnership with HIKE, Waterbomb Festival, Gorilla Brewery, Tōkki Soju, The Sandbox and more.
Now this is a perfect opportunity and example for a project that has not even launched yet. So one could still go on their website, and join their community and see if there are any deals or whitelist slots they could get their hands on for free. This would be the next crucial step. Once one has found a project they like, join their community and see what deal you could get.
This is how many make money in the NFT space. Expert flippers look and hunt for gems like High Sloths, BAYC, and Crypto Punks, and they try and buy up the entire supply. There is some risk of course, but with great risks taken, comes great rewards, as seen with the top NFT projects.