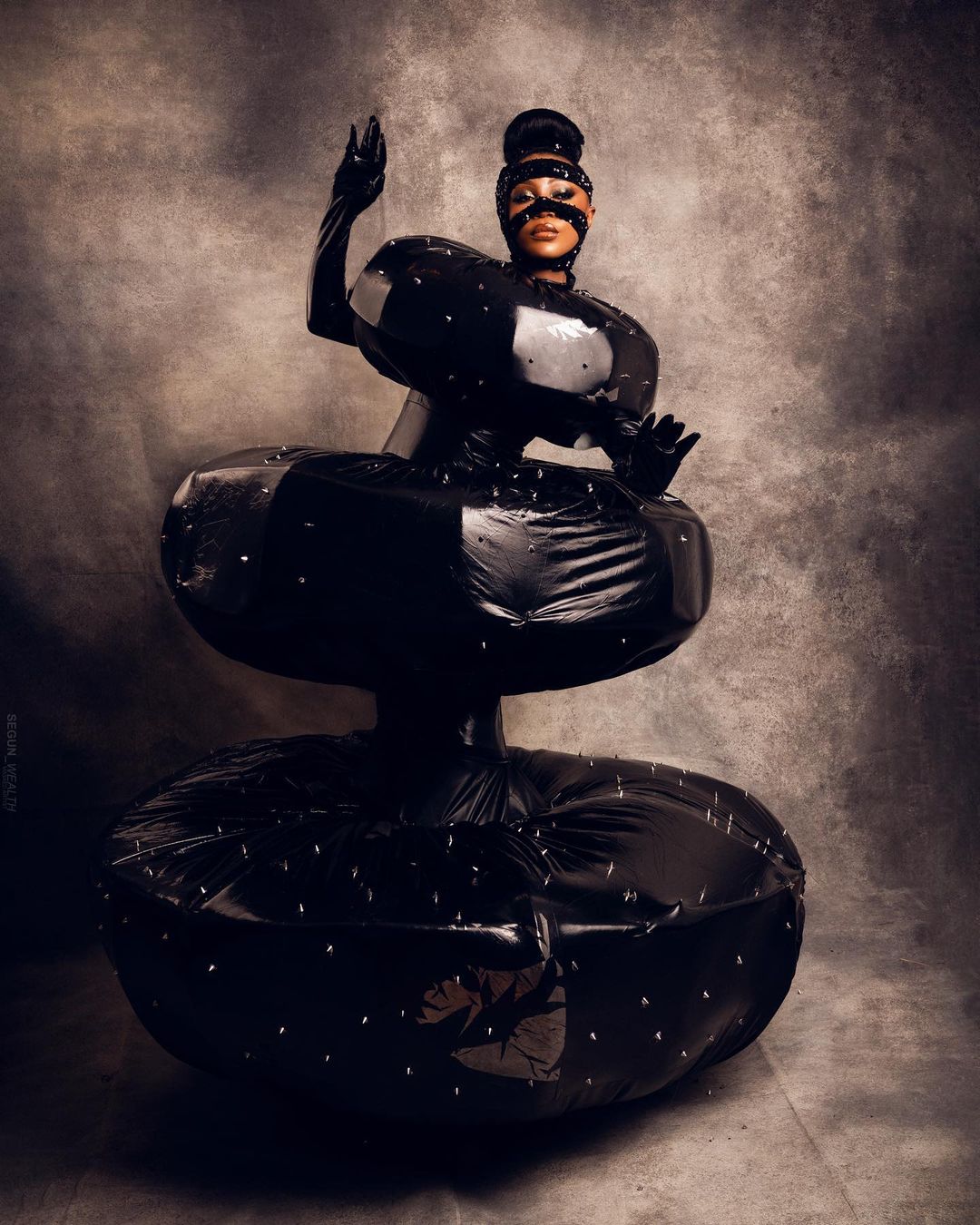 Former Big Brother Naija housemate, Ifu Ennada has opened up on how much her 2023 AMVCA Award outfit cost.
Speaking on it on her Instagram page on Sunday at the wake of heavy critics surrounding her outfit, she revealed that she spent millions in making the outfit at the same time urging trolls who keeps chastising her to please accept her as she is.
Read Also: A Focus On Shoes And Bags From Celebs At The AMVCA 2023
Ennada wrote:
"If you guys can accept unique Nigerians like Speed Darlington and Portable, why can't you accept me?
"Aren't you people tired of insulting me everyday? I woke up to insults everywhere; my comment section, my DMs, blogs. Why can't you guys just accept that I love to be  uniquely different?
"Some of you have gone ahead to say I'm Tiannah's Lab Rat, no I'm not. What I ask for is exactly what I get.
"Some of you even insinuate she styles me free of charge, no she doesn't. Yes she gives me a discount, but what I pay still runs into millions. These looks are not cheap or free."