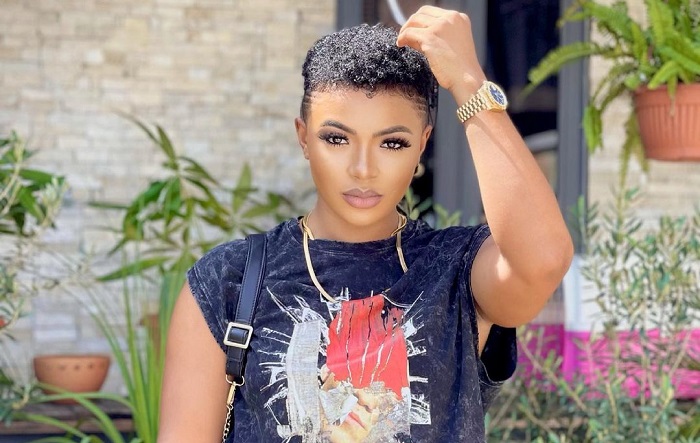 Despite losing the grand prize of 90 million naira to fellow housemate, Whitemoney, Liquorose is definitely not going home empty handed.
Liquorose whose real name is Roseline Omokhoa Afije won almost every challenge during her 10 weeks stay in the BBNaija house.
Glam Squad Magazine earlier reported that she made top to with Whitemoney, but lost to him after receiving 22% of the final votes, while Whitemoney got 47%.
Glam Squad Magazine presents to you, a breakdown of Liquorose's multi-million naira winnings in the BBnaija house;
Liquorose's Winnings inside the house and amount in Naira:
Guiness – 500K, BetNaija – 100K, Supersport – 300K, Eva- 56K, Darling: 750K, Tecno – 100K, Patricia: 500K, Munchit- 100K, Boomplay, 250K, Closeup -200K, Pepsi – 1.5 million, Rev Plu – 500K, BetNaija voucher – 100K, Piggyvest: 310K, 03Capital – 500K, YouD -350K, Iwalker – 500K, Darlin (again) 4M, Hawaii, Munchit (again), Patricia (again) -950K
Total: (approx. 12.5Million naira)
Liquorose's Winnings outside the house
Origin – 1.5million, Hypo – 750K, Tecno – 200K, BuyPower – 500K – o3 Capital 300K, iWalker: 500K
Total Aprox. 4 Million naira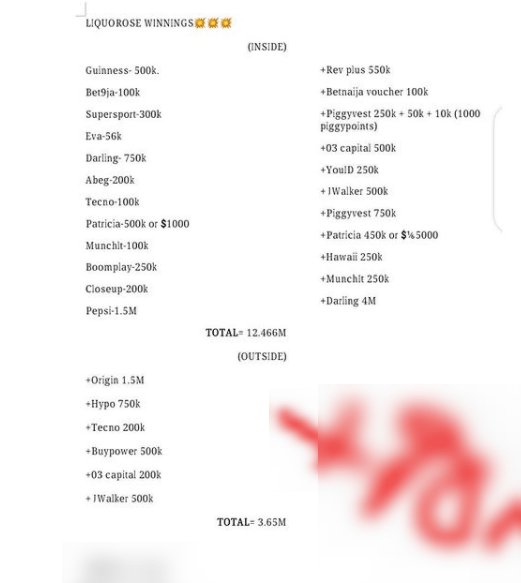 Congratulations to her.