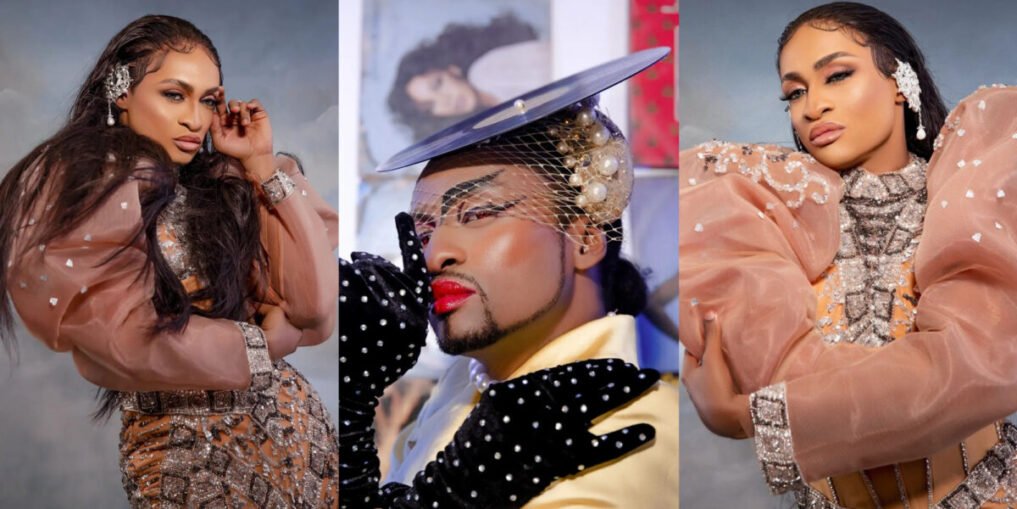 Nigeria's unapologetic media personality, Denrele Edun has recounted a sad experience how he was almost sexually harassed by a UNILAG lecturer.
In an interview on podcast, Tea With Tay, Denrele who is androgyne, (possessing the qualities of both gender), discloed that the lecturer had mistook him for a female because of his crossdressing.
The media personality said the lecturer was always super nice and sweet to him and would always tell him to visit him in his office.
Thinking the lecturer was kind to him, Denrele paid him a visit in his office to submit his assignment and the lecturer kept heaping praises on him for his beauty.
Taking things further, he had asked Denrele to perform oral sex on him, which he respectfully refused. He further said the day was filled with a roller coaster of emotion as he was scared, frantic, perplexed and everything.
"I got harassed in a lecturer office because he thought I was a girl and his course was one of those general courses.

"Everytime I wanted to submit assignment, he would tell me to come to his office. I thought he was being nice and when I went to his office he was praising my beauty (He said fine girl, come in) and I u was like, if I tell him I am not a girl, he would fail me.

"He told me to seat on his lap and he told me to give him blow job. I was scared, frantic, perplexed, everything. It was a roller coaster of emotion".
Glamsquad recalls that Denrele joined women all over the world to celebrate International Women's Day in a special way by posting  new photos of himself dressed as a woman. Read Here