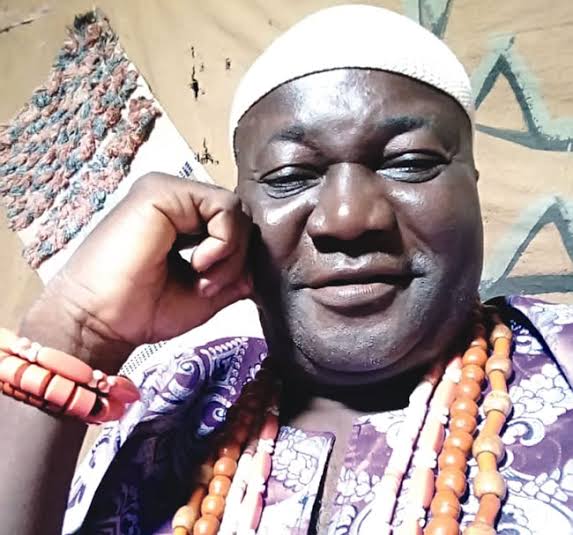 Alhaji Mudashiru Olabiyi Ayobami is one of the Veteran actors in Nollywood. He is regarded as a legend. The actor is a chief of Iware Land in Akinyele Local Government of Oyo State. He is more than 60 years of age.
The actor has invested both financially and physically towards the growth and development of the entertainment industry. In the just concluded interview, he shed light on how he left teaching service for acting.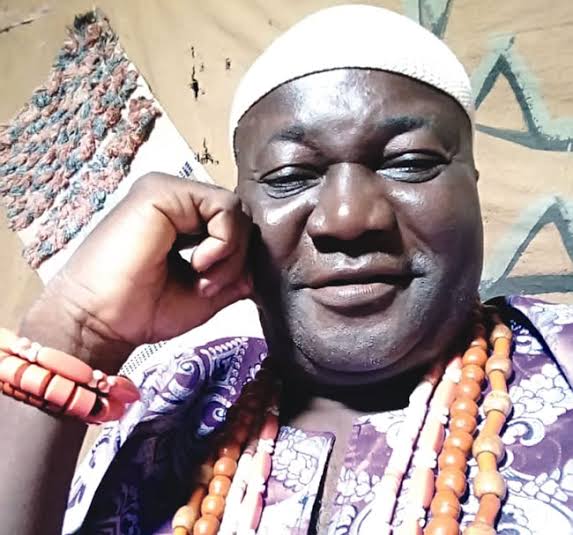 READ ALSO: Skit maker, Cute Abiola acquires massive land in Ibadan, worths millions of naira
See the full details of the interview below:
Can you paint a picture of your acting career experience so far?
I am Alhaji, Mudashiru Ayobami Olabiyi,. I started my primary education in CAC Primary School, Irifin Ibadan, from there I went to CAC Secondary modern school Alugbua Ibadan between 1967 and 1975. I went to Akufo High School for secondary education but I didn't finish before I left for Wesley College Ibadan and left in 1982. I also attended the former Oyo State College of Education, now Osun State College of Education, Ilesha. Then I had my certificate in education from the University of Ibadan. My teaching career started in 1977 immediately I finished my modern school and I thought in various schools. That was why I was given the chieftaincy title in Iware, because I started teaching in Iware on November 1 1977. It was after about 30 years that I was honoured with that Otunba title.
Can you explain how you join the industry as an actor?
I retired from teaching service in September 1993 into active theatre because I didn't want to be a cheater, teaching requires all your attention so I had to leave one for another. So, after putting 16 years and 11 months, I left teaching for acting. When I joined acting fully, I rented an apartment in Agodi, Ibadan. So, I could remember that in 1994, late Ade Afolayan, who was then the President of ANT,  stepped aside and they decided to constitute a caretaker committee to oversee the activities of the association and two people were selected from each state, myself and late Alhaji Rasheed Yusuf were selected. When we got to Lagos for the meeting, I was nominated as secretary to that committee, which was my first experience in the administration of theatre arts practice. So I became the National Secretary of the National Caretaker Committee between April 1994 and January 28 1995, because it was on January 28, 1995, that we handed over to the Chief Jimoh Aliu's administration at the National Theatre in Iganmu Lagos. It was that committee that registered ANTP, I am proud to say this. In 1994 I shot my first film entitled: 'Ewolewo' which was shown in many Cinemas across the country and a lot of great actors acted in it. Today, to my credit, I have close to 16 films and in 1996, the cloud changed. I was invited to Lagos by Alhaji Fokoko and Alhaji Adeoti from Osun state to join Alade Aromire for a production entitled: 'Olaniyanu', it was shot in Ede, I was given a major role to play in the movie. It was that movie that shot me into the limelight, I give God all the glory and to Late Alade Muyeeden Aromire, because he did a lot in my life. God used him to expose me to the world and that has been opening doors for me even today. After that time, I contested to be Governor of ANTP in Oyo State and that same year I was summoned to come and contest at the National level. I contested against two other aspirants from Ogun State for the position of National Secretary of the association and I won. That was how I became the elected National General Secretary of ANTP between 2001 and 2005, during Oga Bello's regime. In 2010, my people in Oyo State called me and told me they wanted me and I contested for the position of Governor against my brother, Musiliu Dasofunjo (Esu) and I won. So, I became the governor of ANTP from 2010 to 2014 in Oyo State. So, during this period, there were a lot of leadership crises going on in the association then, court cases here and there, so we decided to opt out so we can have more time for our acting career, after which we later launched Theatre Arts and Motion Pictures Practitioners Association of Nigeria (TAMPAN). After my government expired and TAMPAN came into existence, my then deputy governor, Evangelist Rose Odika became the interim chairman for TAMPAN in Oyo State and in November when we had the election, she became the first elected Governor of TAMPAN in Oyo State. I also contested for the post of National Secretary of TAMPAN and became the first elected National General Secretary of TAMPAN. I was there between 2014 and 2018, my Oga, Dele Odule was the President, Anta Laniyan was the Deputy and I was the secretary. I left the office in 2018 and we ushered in the administration of Otunba Bolaji Amusan, I was nominated as Chief of Staff to the President which expired in 2020, a two-year term.
Have you ever thought about becoming a legend in the industry?
No, though I had a vision and a focus, which was that, if I should leave certainty for uncertainty, then I have to be focused and work hard. When my father's younger brother, Late Alhaji Akani Adebimpe Olabiyi, may his gentle soul rest in peace, heard that I wanted to retire from teaching service for acting, I could remember he called my name thrice and said 'you want to leave certainty for uncertainty?' I told him I just want to give it a trial. That was a challenge to me and I thank God for how it has turned out.
Is there any moment you thought of leaving acting?
No, what would I go back to do if I quit acting? I can't go back to teaching service, I don't do any other thing than acting. What would be the challenge that would make me quit acting?
Do you agree that acting is a profitable career?
Yes, that is what I am doing, so it is something that can be taken up as a full-time career, just that you need vision, focus and your mission to succeed in it. But, don't say you want to come into acting to make money, but if you have the talent and you have the passion for it and want to follow it, please come into acting and you will make it big. If I come again to this world I would choose acting.
READ ALSO: "Sleeping with him is nobody's business" – Cute Abiola's side chick, Mandy Kiss breaks silence
Can you shed more light on the level of morals, values and technicalities in the movie industry now?
Technically, it has improved a lot. There is no camera and gadgets that are not being used to shoot our films now in Nigeria. Morally, we cannot compare the present Nollywood to how it was in the olden days. There is a lot of indiscipline in the industry now because the industry is now saturated, unlike in those days when we have few major groups headed by the likes of Baba Ogunde, Ade love, Oyin Adejobi and the likes. You dare not talk where those ones were talking. But now, every dick and harry now talks whenever they can and to whoever they feel like talking to. I would just use this medium to tell our members not to forget the past because it is the past that will tell us the future. We should try as much as possible to maintain our cultural and moral values, because, we are like role models to people.
Is there any welfare package for those that lost their lives in the movie industry?
The association has welfare packages for our people and it is just that we don't go to the media to announce that we gave or did this to that person, we do that a lot, especially this current leadership of the association. For example, there was a veteran in the industry that was seriously sick and the TAMPAN Oyo state leadership got him a private doctor to attend to him. So, I would just advise our members to make sure they also contribute to the association so that the association can also show up for them when they need the association
Source
Femi Oguntayo of Nigerian Tribune and captured by glamsquad.