Ed Sheeran, an English singer-songwriter, is said to have received a tidy sum of £21.35 million from his firm, Ed Sheeran Limited, in the previous year.
It was reported by MailOnline that the compensation was more than double the £10 million in dividend payouts from the company that he had received for himself.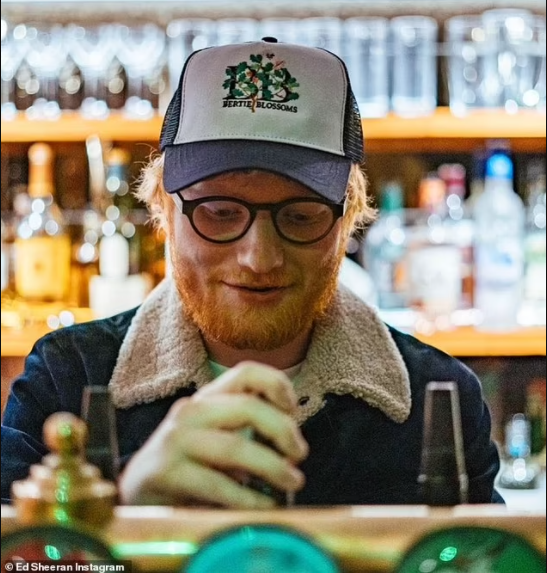 According to financial records obtained by the tabloid, the Shape of You singer has earned a total of £112.4 million pounds in the last three years, which includes a $31.7 million profit last year.
After taking into account dividend payouts and other expenses, Ed still has £26.6 million in cash reserves in the company. Ed's tour earnings are not included in the sum, which is intended to be used for 'creating, recording, and producing music'.
According to the study, the company performed so well that it incurred a £4.4 million corporate tax obligation in the United Kingdom.
A separate firm that Ed owns and controls his tour revenues, which have produced more than £180 million in the last two years, was also included in the report, according to the source.
It comes after it was found that Ed's real estate enterprise has accounts worth more than £38 million, according to the most recent numbers.
It is estimated that Ed has a portfolio worth a staggering £65million. His pub and restaurant in Notting Hill, Bertie Blossoms, has suffered a loss of nearly £1.2million as a result of the flu pandemic.
According to records obtained by MailOnline, Ed's Maverick Properties Ltd has assets worth £35,769,804 after purchasing property worth £3.012 million.