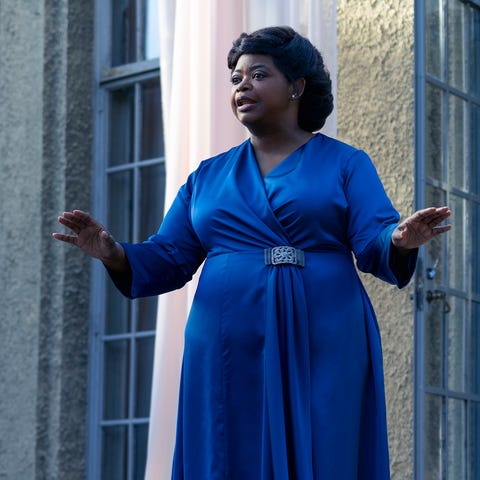 f you watched the first episode of Netflix's new series Self Made: Inspired by the Life of Madam C.J. Walker, you're probably questioning the "inspired" in the title. It's pretty apparent the miniseries isn't your standard biopic, but that doesn't make the real-life Madam Walker any less bold or audacious.
Adapted from On Her Own Ground, a biography by Walker's great-great-granddaughter A'Lelia Bundles, Self Made tells the rags-to-riches tale of Sarah Breedlove, a former washerwoman who became a beauty tycoon after creating a line of hair products for black women.
There are two facts you need to know about Walker: She was real, and she was a powerhouse. A century later, you can still see her influence on the beauty industry, and Sephora even released a series of Madam Walker-inspired products.