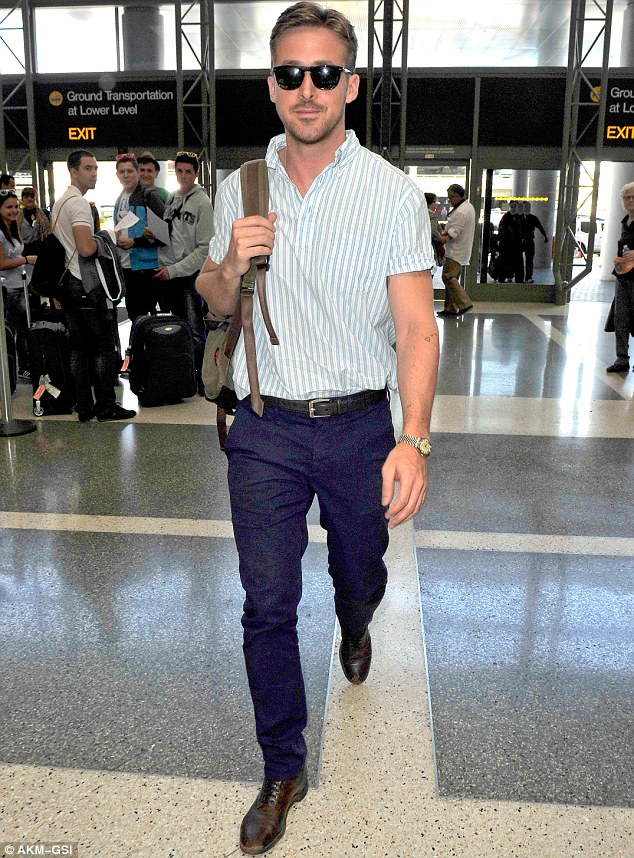 It was already warm in Los Angeles, but temperatures soared at LAX airport when Hunky Ryan Gosling arrived there on Sunday.
Onlookers couldn't stop staring as the actor made his way to his departing flight, no doubt speechless at being in such close proximity to the Hollywood heartthrob. As if he's not a big deal, the 33-year-old casually sauntered through with sunglasses covering his eyes.
The Notebook star was every inch the hipster as he donned a striped button-down blouse and slim-fit blue trousers. He pulled the pieces together with a brown leather belt and matching dress shoes.
And Ryan carried his belongings in a khaki backpack with shiny brown accents.
With his latest film The Lost River being one of the most- nticipated films of the season, he was sure to be on his way to the Cannes Film Festival in France. Though he's been the lead in many films, this is Ryan's debut as a writer/director.
The Lost River is a dark fantasy drama starring Matt Smith, Saoirse Ronan, Christina Hendricks, Eva Mendes and Ben Mendelsohn.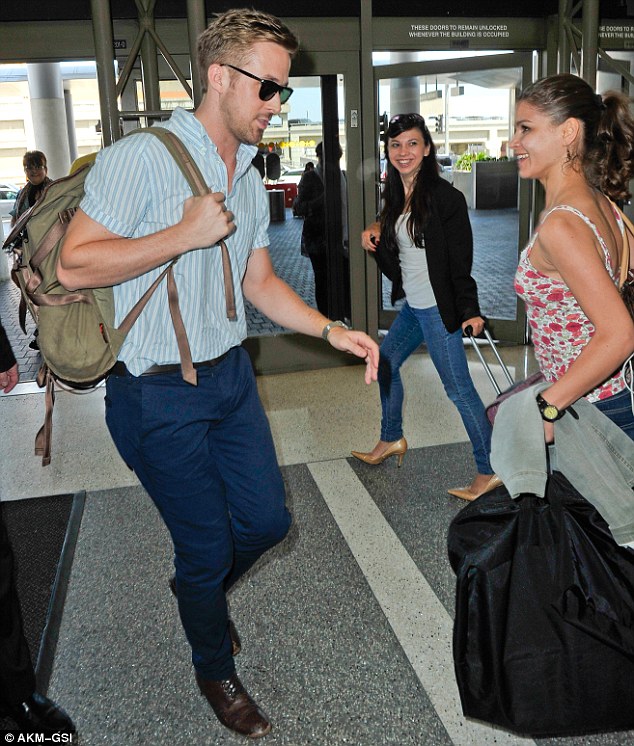 Ryan and Eva have been dating for three years. And though they have not been photographed together since November, the pair appear to still be an item.Ryan was seen wearing a silver necklace that had a pendant stamped with the name of Eva's dog, Hugo, earlier this month.
Related articles across the web