As entrepreneurship looks very glamorous on the web but it is not like that.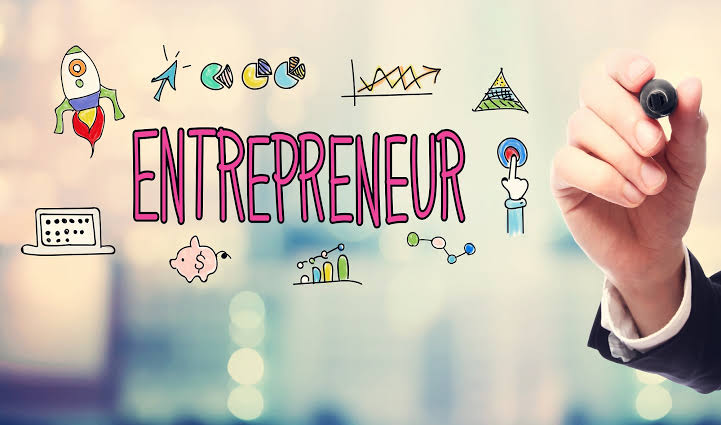 Entrepreneurship refers to the concept of developing and managing a business venture in order to gain profit by taking several risks in the corporate world. Simply put, entrepreneurship is the willingness to start a new business.
The four types of entrepreneurs:
Coasting, opportunity comes to them (or it doesn't)
Conservative (very moderate use of resources, protecting existing resources)
Aggressive (proactive, all-in, actively seeks opportunity)
Innovator/Revolutionary (attains growth through innovation)
Examples of entrepreneurial skills:
Business management skills.
Teamwork and leadership skills.
Communication and listening.
Customer service skills.
Financial skills.
Analytical and problem-solving skills.
Critical thinking skills.
Strategic thinking and planning skills.
READ ALSO:Ghanaian Entreprenuer Celebrates Making 1st $900K Selling Watches
Being an entrepreneur is not a career. It is not something that you should major in in college. None of the above qualify you to start your own company. Starting a company, especially a high growth startup like those I am most familiar with, takes deep desire and is hard work.
As entrepreneurship looks very glamorous on the web but it is not like that. As we all think so that it is all about money and posting some inspirational quotes by wearing a branded suit. But it is not true as it takes a lot of work and investments to kick start a venture. Entrepreneurs are required to fold their sleeves and get a proper vision of their business.
Here Are Few Basic Principles Needed To Become A Successful Entrepreneur:
1- Define your personal goals and purpose early.
Your personal goals should drive your business goals, not the other way around. You will never be satisfied or happy if you are not true to your core beliefs, personal interests, and a higher purpose. Write down your goals, and then take ownership to make them happen and feel the satisfaction.
2- Be aware of your socio economic role.
Successful entrepreneurs have a specific mission which is to work for a better world.
That's true from several points of view :
Employment. (creating jobs, changing working habits)
Economical. (raising the standards of living through innovation, contributing to global growth)
Environmental. (raising the standards of environment and sustainable development)
Financial. (generating value and prosperity)
Management. (promoting new rules in leadership, risk management)
Organizational. (transforming structures and organizations, rejuvenating technologies and competition)
Social. (fostering collective thinking, cross-cultural exchanges, social mobility, tolerance, open-mindedness).
READ ALSO:Tech Trends Shaping the Future of Entertainment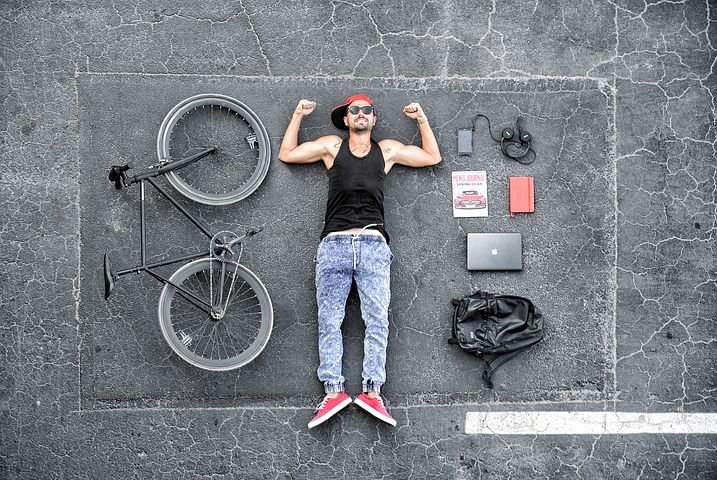 3- Invest in people and build successful teams.
As with the previous principle, entrepreneurs must ensure that they have the right team in place before they start the venture. After all, unless there is a team in place, the venture would not be able to capitalize on the opportunities. Further, entrepreneurs must ensure that the team is passionate, committed, and most importantly, shares the vision and mission of the founders. In other words, unless there is a buy-in from the team with the founder's ideas, the venture would flounder. Apart from these, getting the right people who have focus, drive, loyalty, determination, courage, and consistency in addition to being motivated and creative are some requirements that the entrepreneurs can ill afford to ignore.
4- Be a Solution Provider.
You must note that entrepreneurship is not just about making money at first but it's about providing solutions and adding value. Over the years, successful entrepreneurs had noted that passion is what brings success in business. This is because, in starting a business, there are bound to be issues ranging from sourcing funding to getting good partners, building a good team, location, marketing etc. If you are involved with inexperienced persons, you are bound to fail as fast as you had started. Only passion can keep you if you find yourself in such situation. You just need to impact a life no matter how small; that is the beginning of your success story.
5- It's also important to know your customers.
Your customer base determines the life of your business. If you provide solution to better the world, your customers will increase. In business, the higher your customers, the higher the profit. Your business must be streamlined into a particular niche. This will help you to know who your prospective customers should be and how to get and keep them. When you focus on a niche market, it is more efficient, more productive and less competitive. Always map out strategies that will allow for customer feedback even if it means giving out discounts/vouchers in exchange.
6- Nurture The Entrepreneurial Spirit.
Successful entrepreneurs nurture the entrepreneurial spirit in their top people. A continual influx of new thought is part of the process of growth. The entrepreneurs identified an ever-present need to maintain the drive and entrepreneurial mentality of their employees in the effort to overcome the brick wall because it is people's entrepreneurial spirit that creates and finds opportunities for growth. Successful entrepreneurs said that as the company grows, the encroaching bureaucratic, organizational hierarchy stifles the employees' entrepreneurial spirit and intensity and therefore, their spirit must be nurtured.
READ ALSO: The 5 most successful Hispanic tech startups in the world
Finally, entrepreneurship must be seen as a starting point to transform oneself and in the process become a change agent.