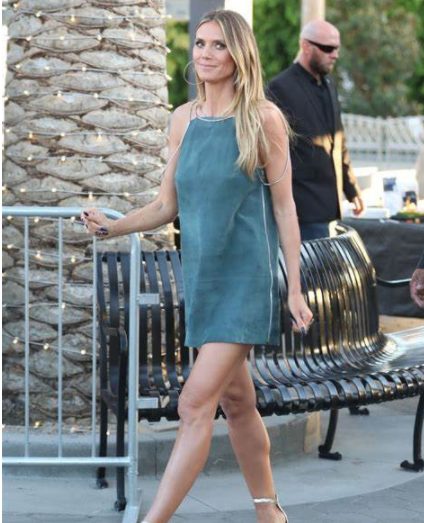 Heidi Klum, 48, has confessed that her legs are worth millions of dollars.
Heidi said on The Ellen DeGeneres Show that her legs are covered by a $2 million insurance policy. She went on to say that one of her lower limbs is more valuable than the other.
She told Ellen;
"My legs were insured for $2m… another body part that should also be insured is …"
"Also, I didn't insure them, by the way, it was a client that insured them," the model clarified. "It wasn't me."
Read Also: Heidi Klum, Ariana Grande, other celebs with the best Halloween
"When I was young, I fell into a glass and I have, like, a big scar.
"Obviously I put so much spray tan on right now you can't see it right now but yeah, one was more expensive than the other one.
"It's weird the things that some people do."
Heidi Klum is a model, television host, producer, and entrepreneur who was born in Germany and raised in the United States. She was the first German model to become a Victoria's Secret Angel and appeared on the cover of Sports Illustrated's Swimsuit Issue in 1998.
Read Also: 3 Benefits of Having Your Enterprise Insured