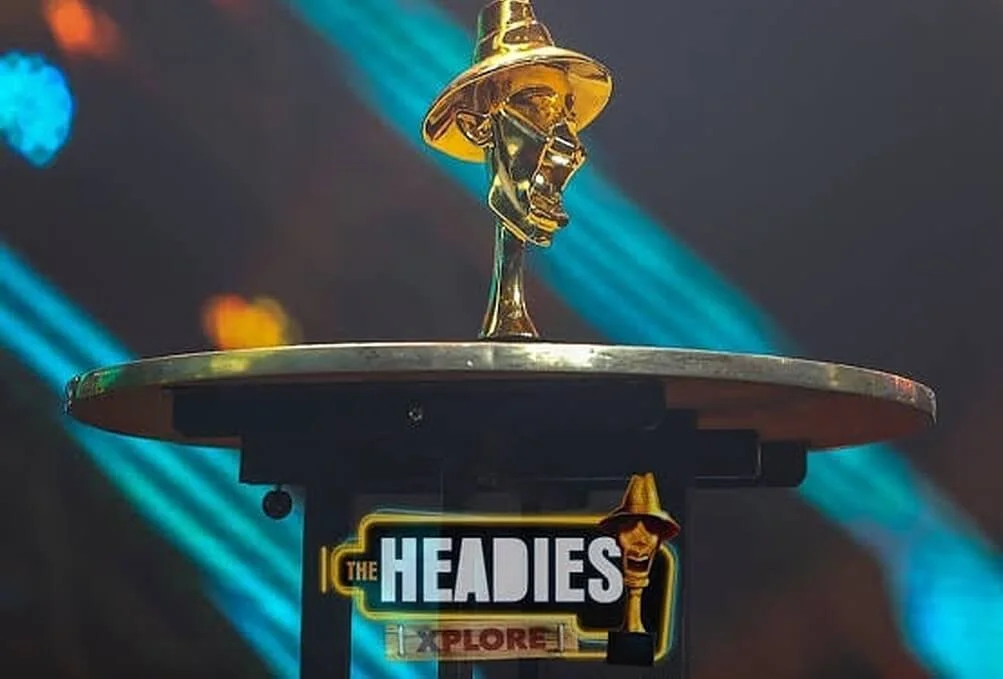 The 2022 Headies Award ceremony, held at the Energy Performing Arts Centre in Atlanta, Georgia, has elicited mixed reactions, glamsquad reports 
READ ALSO:#The15thHeadies: BNXN finally takes delivery of 2022 Bentley for Next Rated win
Unlike in previous years, the 15th edition was held outside of Nigeria. The event was hosted by Anthony Andersen, an American entertainer, and Osas Ighodaro, a Nigerian actress.
This year's edition, titled 'Join the Movement,' honored outstanding achievements in the Nigerian music industry, but there was widespread opposition to the event being held in the United States.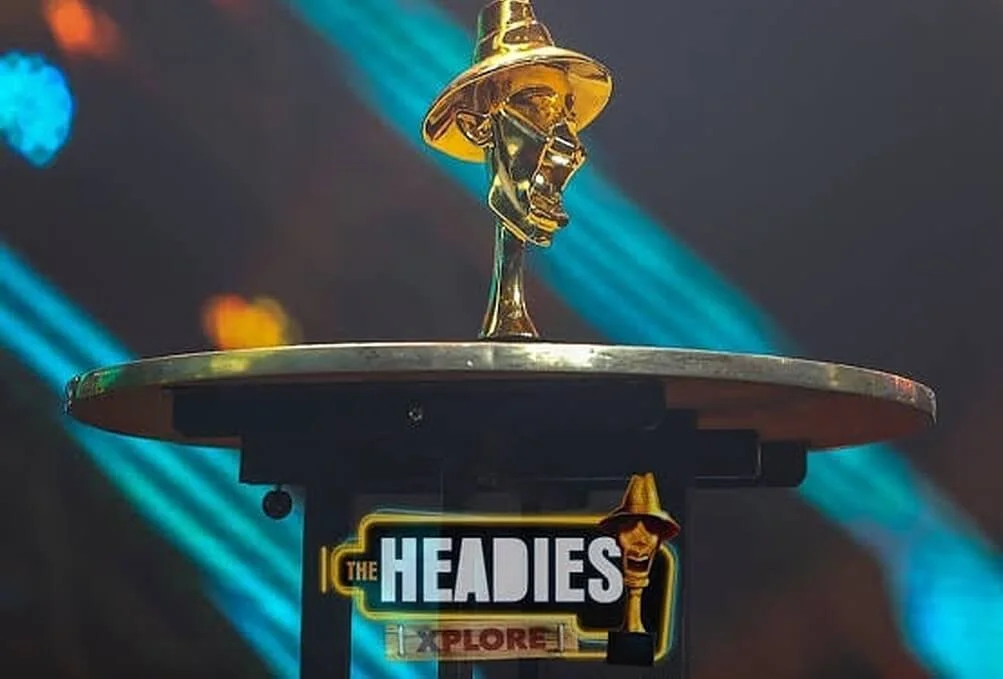 Burnaboy, Wizkid, and Tems were the top Headies winners, with BNXN FKA Buju taking home a Bentley for winning the Next Rated category.
However, some Nigerians expressed displeasure with the decision to hold the award in the United States, claiming that they could not relate to the American host, Anthony Andersen.
Others who thought Andersen was a poor choice questioned why other Nigerian hosts, such as Bovi or Basket Mouth, were not chosen to host the prestigious award.
Here are a few of the responses:
"We have an outstanding and funny host like Bovi and you're letting this dry brother host with Osas?" tweeted @ AsiwajuLerry. Headies, God will judge you."

@itzbasito, "This guy could have been done better by Walahi, Bovi, or Basketmouth." He's not bad, but he's having trouble connecting with the audience."

@ilevs, "It's like saying Bovi is telling Nigerian jokes to US citizens; they might not laugh because they don't understand the type of jokes we tell, not because he isn't funny." Every comedian knows what makes their audience laugh, and that is exactly the situation Anthony is in right now."

@DanielRegh, "Headies' nominees should not attend the event; anyone who is wise will decline the award even if they win because attending or accepting the award is disgraceful." Consider hosting one of Africa's most prestigious music awards on another continent. This is why foreigners continue to underestimate us.

@abelpter, "The 2022 Headies awards would be hosted by Anthony Anderson and Osas Ighodaro." I honestly don't understand why the Headies are being held in the United States. No other African country would do such a thing. Nigerians are insanely obsessed with foreign/American validation."

@Felix Onyemaech, "Headies brought Nigeria's biggest music award show to Yankee Stadium." One of the dumbest decisions I've ever seen. This is why Burna boy claims that they don't like us."

Ayo Animashaun, founder of the Headies, told Billboard that "over the years, the Afrobeats artists have grown, they've evolved." They are no longer the neighborhood champions. From Madison Square Garden to [Atlanta's] State Farm Arena, they sell out concerts all over the world. Afrobeats is no longer just about our own music.

"We need to take center stage, where there are so many Afrobeats artists that nobody will see if you don't create opportunities like this." There are so many now that many people are unaware of their existence, and they are extremely talented."

However, one of the organizers, who requested anonymity, lamented that the majority of those who planned to attend the show were disappointed.

Remember that Wizkid, along with Burna Boy and others, did not attend the event.

According to a source, some artists were unable to attend in person due to visa issues or other commitments.

He stated that if the event were held in Nigeria, artists who were already busy would normally make time to attend.

"Some will have other events on the same day and will attend both, but they were unable to do so for the US event." "This stymied the event," he explained.

He also stated that many artists found it difficult to attend the event due to logistical issues, as spending so much money on a trip to the United States is difficult in light of the recent increase in aviation fuel prices.

"You are aware that international travel is becoming increasingly expensive. Many people who would normally attend were unable to do so.

"Events are created by people. "Award plaques do not make events; even journalists who were supposed to cover the event were unable to attend, which was bad for publicity," he added.

In response to the outcry, popular entertainment analyst and Paparazzi publisher Moji Danisa told glamsquad: "The Headies, which were held in the United States, are not a bad idea." Nigerian music is popular all over the world, and it is difficult to find a nightclub that does not play it.

"We have Nigerians in the diaspora who will want to see the headies, and there are a lot of Nigerians in the United States." Music sells, and the world is looking for different beats, and they have embraced Nigeria, as evidenced by the success of Burnaboy, Davido, Wizkid, and Kizz Daniel. It is not out of place to remove it from Nigeria. It could be taken to Germany or the United Kingdom. It promotes our stars and music while also exporting our culture, traditions, and dance. I believe I should congratulate the organizers on their initiative."

Myke Pam, a musician and a partner of Lakreem Entertainment Inc, as well as Eedris Abdulkareem's associate, praised the organizers for the initiative.

According to him, the exposure will benefit the Nigerian music industry by providing opportunities for collaborations and increased business.

"The Headies did something quite commendable," he told newsmen. Nigeria's indigenous music industry is stealing airwaves around the world. You can see this in the recognition, awards, and massive impact our music has on the world.

"There is a significant premium for Headies to be held in the United States." It is a global brand, and Afro beats as a music genre should be consumed, appreciated, and loved by all. The United States is still the leader in entertainment, and having a successful event there with extensive media coverage is a big deal. I must commend the Lagos government for assisting in the realization of that dream; it is only the beginning of a larger picture. It's like a thumbnail for a larger billboard. It's fantastic.

"I know a lot of people will benefit from such exposure and will have more opportunities for collaboration and business." That is good for the Nigerian economy because, while some things appear to be going wrong in the administration, if entertainment is going to feed us and give us hope for a better tomorrow, it is worth celebrating.