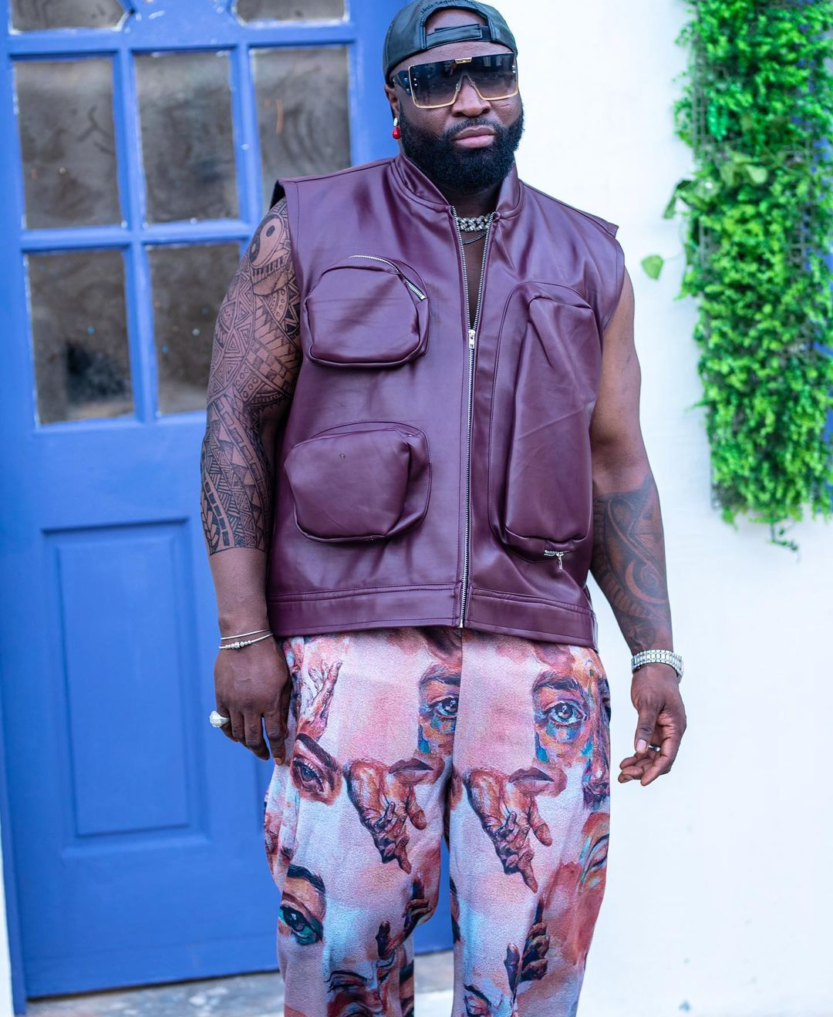 Singer, Harrysong has sought for prayers and love from his fans, hours after regaining freedom, Glamsquad reports.
Recall that the singer was arrested by the Lagos state police command on Tuesday morning, October 11, over his running battle with music executive, Sososberekon.
In a post shared on his Instagram page, Harrysong said his phones have been seized and that the police officers are not letting him communicate with his people.
In a new development after his release, Harrysong's first post after he regained freedom.
The 'Beta Pikin' crooner begged fans to pray for him and to show him love.
"Pls say a prayer for me. Wherever you are. Just a prayer, with love".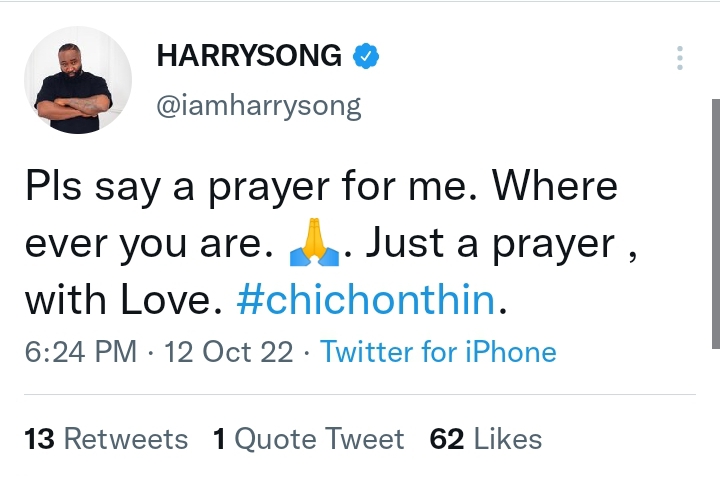 Glamsquad recalls that Harrysong was hosted on a speaking podcast partly hosted by Comedian, Nedu.
Some of the things he said during the podcast interview have cost him his freedom. He said that the music executive, media executive, and SoSo Soberekon sent people to k!ll him.
Soberekon slammed him with a five million lawsuit and asked him to retract his statement. Instead, he went on to rant.
Following his arrest, drilling and failure to provide any proof to his claims, Harrysong bowed to pressure and apologised to Soberekon.
The apology took place at the State Commissioner of Police office on 12th October 2022.
Harrysong claimed that he made the allegation because he was under pressure.
Following his apology which Soberekon had accepted, he dropped all charges against the singer.
Read Also: Don't expect respect – Tacha fumes at politicians ahead of 2023 general election