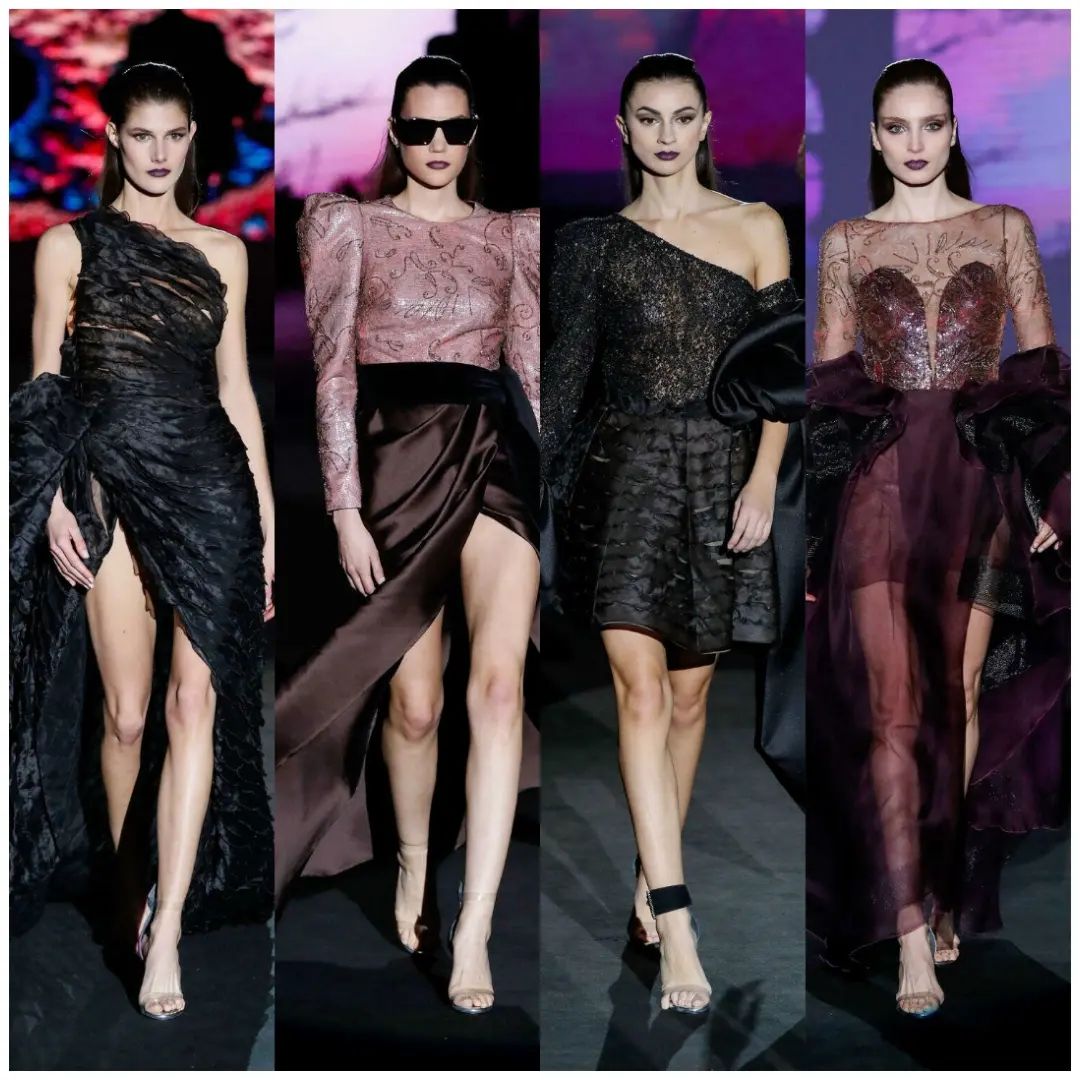 Hannibal Laguna's Fall Winter 2023 collection is a stunning display of luxurious fabrics, tailored lines, and sophisticated textures. With an eye for detail and a focus on elegance, the designer has crafted each piece with precision and finesse.
Read Also: Dundas Fall Winter 2023 Ready To Wear Collection
Rich jewel tones dominate the color palette, ranging from deep emerald greens to sumptuous burgundies and purples. Silhouettes are sleek and streamlined, incorporating asymmetrical hemlines, wraparound designs, and voluminous sleeves.
The collection showcases a range of materials, including plush velvet, shimmering brocade, supple leather accents, and intricate beading. It is a testament to Laguna's mastery of craftsmanship that each garment exudes effortless grace while displaying his impeccable attention to detail. With this latest offering, Hannibal Laguna further cements his reputation as a leading name in haute couture fashion.
Read Also: Back History Of Met Gala; How It All Started
See full collection as compiled by raminez_luxury_fashion;